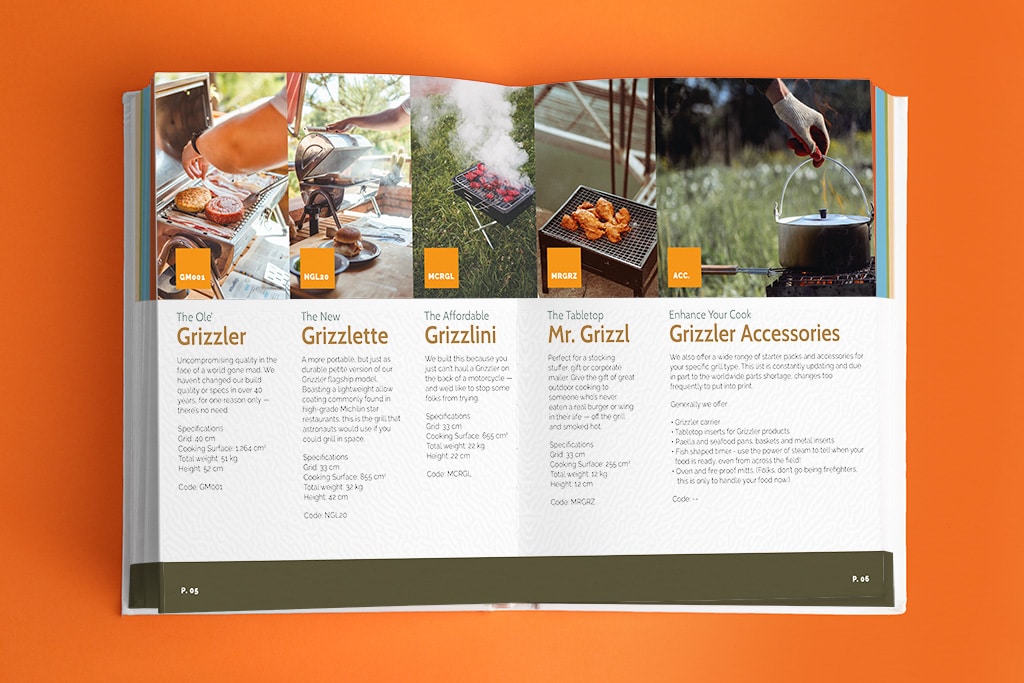 58% of marketers believe that lead generation is a key challenge for their company. While there are several ways to generate leads in today's digital landscape, one thing's for sure: having a product catalog can help streamline sales conversations and increase conversions.
Are you looking for a way to showcase your products in an eye-catching, organized way? Are you struggling to keep track of all the details and information associated with each one of your items?
If so, then consider a product catalog — the key to taking your business's inventory presentation up a notch. With the right product catalog, you can help potential customers explore what you have to offer and make it easier for them to find just the item they are looking for.
Let's dive deeper into what makes creating an effective product catalog so beneficial to your business's bottom line. Then, we'll explore a few tips for how to ensure your product catalog design is top-notch.
What Is a Product Catalog?
A product catalog is like the holy grail of selling. Think of them as a bevy of products, all neatly organized and ready to deliver the goods. Without a product catalog, businesses and their sales teams can find themselves shooting in the dark when it comes to knowing what they have in stock and which product might meet a customer's needs.
What are they actually, though? A product catalog is simply a comprehensive list of all the items a business offers, making it easier for your customers to get what they need when they need it. Without product catalogs, businesses often struggle to keep up with customer demand.
Likewise, with the rise of eCommerce, product catalogs have become more important than ever. Now even small businesses can regularly maintain an up-to-date product listing for customers. They're pretty versatile, too; they come in handy when training a new salesperson, are great for promoting seasonal products, and can even be useful for marketing.
Benefits of Having a Product Catalog?
It's never a bad idea to be knowledgeable about what benefits you could gain from investing in a product catalog for your business. Not only do they help make managing and tracking inventory easier, but product catalogs also provide marketing opportunities such as:
Gaining insights into customer preferences
Leveraging data-driven product curation based on customer behavior
Testing out new headlines and product descriptions
Promoting seasonal products in a captivating way
Investing in a product catalog is an investment that just might pay off. Plus, it's always fun to try something new. With that in mind, if you're having a hard time justifying the costs, here are the four main benefits most businesses enjoy when they invest in high-quality product catalogs.
Improved Conversion Rates
Product catalogs provide a convenient way for customers to browse product offerings and make it easier to find what they're looking for. As a bonus, product catalogs cut down on customer confusion and frustration by showcasing every product in one place.
What's even better is that product catalogs boost sales by providing product recommendations and displaying multiple options of a product type within the same shopping trip experience. However, to enjoy this perk, you must design the catalog strategically.
You should focus on displaying the products strategically so shoppers can easily browse through product ranges, find the product they need quickly, and seamlessly transition them to a call to action that'll encourage them to purchase.
This requires your business to have well-written product details that highlight features and use cases. A product catalog like this will help your customers make quick decisions. In the end, this can lead to higher conversion rates that directly impact your brand's bottom line.
Increased Branding Efforts
Product catalogs are the ultimate way to bring your product offerings to life, for sure. However, they can be a great way to increase your branding efforts.
With product catalogs, customers can get a better visual representation of what you have to offer, as well as product details like prices, features, and product options. This allows them to make an informed purchase decision while also being exposed to more of your brand messaging.
From a business perspective, this means you're getting double the benefits from product catalogs. Who doesn't love a good win-win situation?
Improved User Experience
Product catalogs are the ultimate secret to improving a customer's experience. Imagine the convenience of flipping through a glossy product book at arm's reach — it's what shopping dreams are made of!
And when your product catalog is available for download, that same luxury just so happens to fit into a pocket-sized package. Customers have the freedom to explore product offerings and make selections on their own time and in their own space. It's no wonder product catalogs help transform user experiences. The accessibility seals the deal.
Reduced Training Time
Finally, product catalogs are more than just a helpful tool for consumers. They can reduce the massive amount of time that business owners need to spend training new sales associates.
By using product catalogs, you can easily provide employees with all of the necessary information about your company's products and services, allowing them to get up to speed quickly.
In addition, new team members can use product catalogs to stay on top of changes in the market and any updates that come out from the company. This further eliminates the need to invest valuable resources into training. Who knew that such a seemingly small adjustment could make such an impact?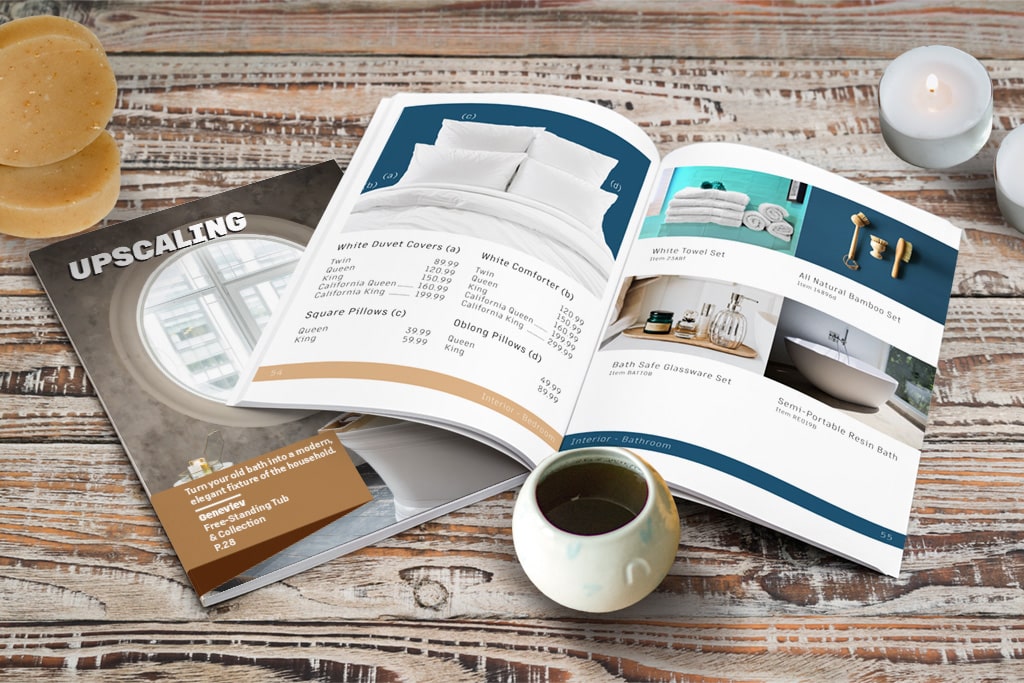 Uses of a Product Catalog
So, are you sold on the benefits of custom-printed catalogs? Great! Now, before sending off your booklet or catalog for printing, it's time to understand how to properly incorporate a product catalog into your business or marketing strategy. While you can use a product catalog for anything you want, here are the three main use cases we typically see the most.
Sales Teams
A product catalog can be a real lifesaver for those working in sales. It offers everything they need to make pitches to potential customers, while simultaneously helping the team stay organized and on track.
From exploring product features to seeing what's new and printing out product specs, product catalogs have it all! When combined with a well-thought-out sales strategy, using a product catalog is sure to spur some creative sales maneuvers.
Plus, seeing all their options gives the sales team a chance to show off their knack for product knowledge. Rather than spending days researching and manually gathering product details, sales teams now have immediate access to product specs, making it easier for them to sell the best products.
As they say, knowledge is power. So why not go forth with a custom product catalog and make life just that much simpler for your sales team?
Warehouse Managers
Warehouse managers have a tough job. However, using product catalogs can help make their job a bit easier. Namely, they can use product catalogs to keep on top of inventory. This ensures that there are always sufficient product offerings and that they stay up-to-date with products arriving and exiting their warehouse.
Marketing Teams
Finally, product catalogs aren't just something marketing teams create. They're also great marketing tools, too. With product catalogs, a marketing team can easily target specific product offerings to each customer and create dynamic content that resonates deeply.
Product catalogs also provide marketing teams with the opportunity to be creative and come up with imaginative ways to make their product offerings more accessible to their customers. This, in turn, can help them capture more sales.
What to Include in a Product Catalog
Now that you're well on your way to creating a high-converting catalog, you're probably wondering what to include inside, right? Simply listing your products and services might work. However, it's best if you know exactly what to include to achieve your desired results.
Product Inventory
First and foremost, any great product catalog should have a clear overview of your full product inventory. Keep in mind that you don't have to display every product available. However, it's a great idea to at least make it clear to customers what product categories you have.
If you don't have space to include every product, give them a taste of the top-selling products for each category. Then, include a call to action that directs them to a webpage where they can browse through the full list of products available.
Product Details & Features
Be sure to include product features and product details such as:
Relevant certifications
Information about product material
Dimensions
Sizes available
Colors available
Warranty
Release version (if applicable)
Special deals
Have some fun while you're at it and throw in product descriptions that engage the reader. Try including quotes from customer reviews or witty snippets that draw the customer in. After all, a product catalog is still a form of marketing. Make sure people can visualize your product in their lives by adding pertinent product details.
Tips for Product Catalog Design
Sure, product catalogs are a great way to reach potential customers and promote your brand, but don't forget that good design can make all the difference!
Presenting a product catalog that is beautifully designed will help you stand out from the crowd and capture the attention of prospects. Not only that, but thoughtful product catalog design will also give your business an edge by featuring product descriptions in eye-catching layouts, making it much easier for viewers to process the information quickly and accurately.
Don't skimp on product catalog design. Taking some extra time to put together an attractive end product could be worth its weight in gold. If you're at a loss for how to do just that, take these tips to heart.
Identify Your Audience
Far too often, companies find out after the fact that their catalog should have been tailored to a different demographic, making all their efforts slightly misguided. Avoiding this missed opportunity is easy when you identify who it is you need to engage before embarking on the journey of creating an exciting product catalog.
By taking the time to identify who reads your product catalog, you can make more informed decisions about which products should be included, which stories should be shared, and even how those stories should be told. That way, when your product catalog is ready for its grand debut, it has everything it needs to succeed with the exact target audience you wanted.
Choose the Right Products
To choose the right products, you'll need to research the market and understand consumer trends. Once you've taken time to browse through all the choices, it's important to choose the items that best align with your company's:
Identity
Target customers
Budget
Consider which items offer the best value or have unique features or appeal that other offerings lack. This will help improve customer experiences with your business. Make sure that what you choose is of top quality and matches the needs of your customers.
Focus on the Photos
Product photos are essential elements for product catalogs. After all, they provide the customers with a great first impression of the product. Whether you're selling a product on your website or displaying items in a physical catalog, product photos are an effective tool to facilitate sales.
With them, customers can understand what type of product you are offering. They can get an idea of its size, style, and color from the picture. Not having product photos might lead customers to think that the product is low-quality which would seriously damage your brand image. In short, focus on the photos for a winning catalog.
Get Custom-Printed Catalogs
Once you've got your design all taken care of, it's best to get custom-printed catalogs. Every business needs to give its customers the best version of itself, and custom-printed product catalogs can do just that.
When you trust a professional printing service with your catalogs you can get creative with vibrant colors, custom sizes, and textures that just won't be possible when you try to do it yourself. Plus, a professional eye for detail can make sure your company is ready to spellbind customers with custom-printed catalogs that stand out for all the right reasons.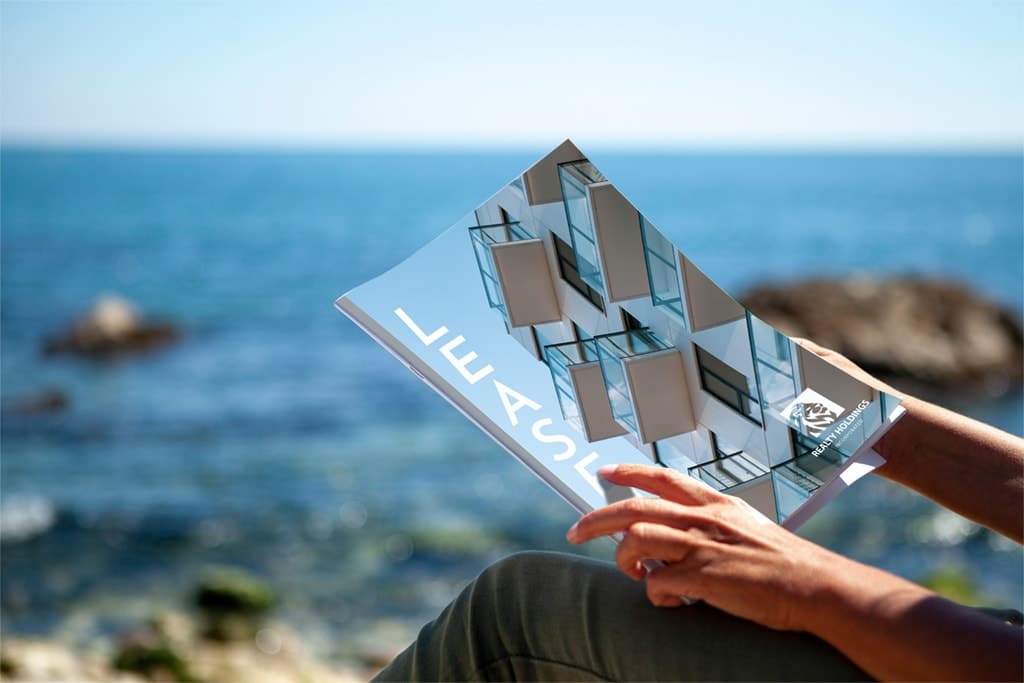 Get Custom Printed Product Catalogs
Looking to enjoy custom-printed product catalogs? Look no further! At PGprint, we pride ourselves on being the perfect one-stop shop for all your product catalog printing needs. Our state-of-the-art printing techniques and high-quality materials ensure that your product catalogs stand out from the rest.
Plus, our quick turnaround times guarantee you speedy delivery. So what are you waiting for? Get in touch now for a design or printing quote!