~ Limited Time Only - Special Offer ~ Cheap Printing Services ~

~ Valid through 4/30/2019. Cannot be combined with other offers. ~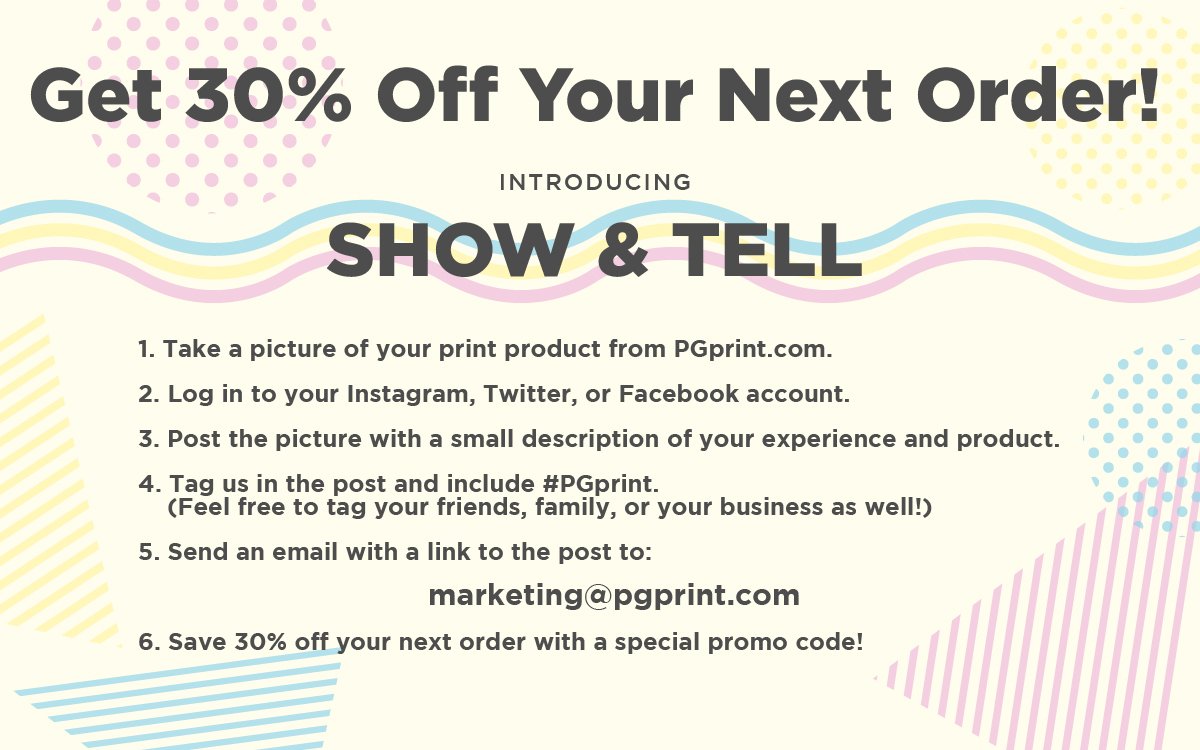 "One offer per customer every three months. Maximum discount amount of $200. We reserve the right to remove ourselves from any post that violates community guidelines. Posts must tag PGprint.com. Posts that don't follow the above rules (missing picture, description, or tagging) will not qualify for a reward."
We know business printing and we are here to meet your printing needs, so don't settle for big names and low quality. You are more than just an order number to us! We have the biggest variety of top-quality, printing inventory that can be customized to your exact needs.
Even though our services include cheap printing services, do not mistake value for lack of quality. All orders are guaranteed correct and on-time.