Our Print Design Services
Need help coming up with the perfect logo or design for your next project? Give your project the professional look only a graphic designer can provide. Contact the design team at PGprint today for a consultation. We'll turn your ideas into reality.
Contact Us Today
To Discuss Your
Graphic Design Needs
---

The right logo is a crucial start for branding your business or service.
PGprint can design a unique logo that speaks for your particular business, giving you a professional look.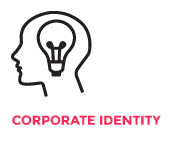 Your logo speaks for your business, so does a professionally designed corporate identity.
Business cards, letterhead, and envelopes provide a professional look ensuring confidence in your services.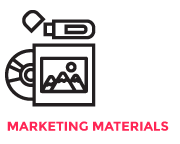 Brochures, newsletters, flyers, and advertisements get the word out about what you have to offer.
Our professional staff can create the perfect promotional piece.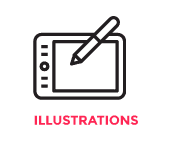 Whether it is hand drawn or digitally created, the right illustration for your graphic needs is available through our creative staff.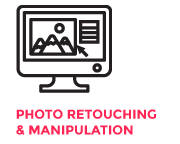 Our Photoshop professionals can restore old or damaged photos or get creative and make a photo appear to be something it is not. It is your choice.