Did you know that, based on a survey from people who grabbed a brochure from a stall, over 80 percent of them first became aware of those businesses because of the brochure?
If you are looking for the best strategy to promote your business, print brochures are still effective as a marketing tool.
Are you interested in seeking out good brochure printing services? We will discuss the benefits of opting for printing services and the benefits of customized brochures in this article.
Benefits of Brochure Printing
Reach your intended audience, and save money with brochures.
Below are six benefits that you can gain by opting for brochure printing services.
1. Start Building Trust
Now more than ever, businesses need to earn the trust of potential customers. Start building that trust! When handing out brochures, use this initial interaction with customers to your advantage.
However, you need brochures that look professionally designed. You need to provide valuable information to your customers. Your message needs to be clear and concise. People will only hold onto a product if it has something they can't remember off the cuff.
Customers may perceive your business as more trustworthy simply by having a printed brochure. Here are some benefits of a well-designed brochure:
Customers may perceive your business as credible
Customers may perceive that you are genuinely committed to your business and your customers
Customers may perceive that you will make every effort to accomplish your goal
2. Promote Your Business
Potential customers may grab a brochure from your stall. They approach your stall for a reason. Consider the following reasons:
They are interested in what you are promoting
They are attracted by what you are providing
They are interested in your service or product
Potential customers can easily tuck away the brochure in their pocket or purse. They might re-read the brochure, or they might provide the brochure to others.
Brochures are a great source for providing details about your company to inform your potential customers. You can also provide tips in your brochure. Who would not appreciate valuable information?
There are also potential customers who are not very fond of social media. They might see your brochure, grab one, and search your website later.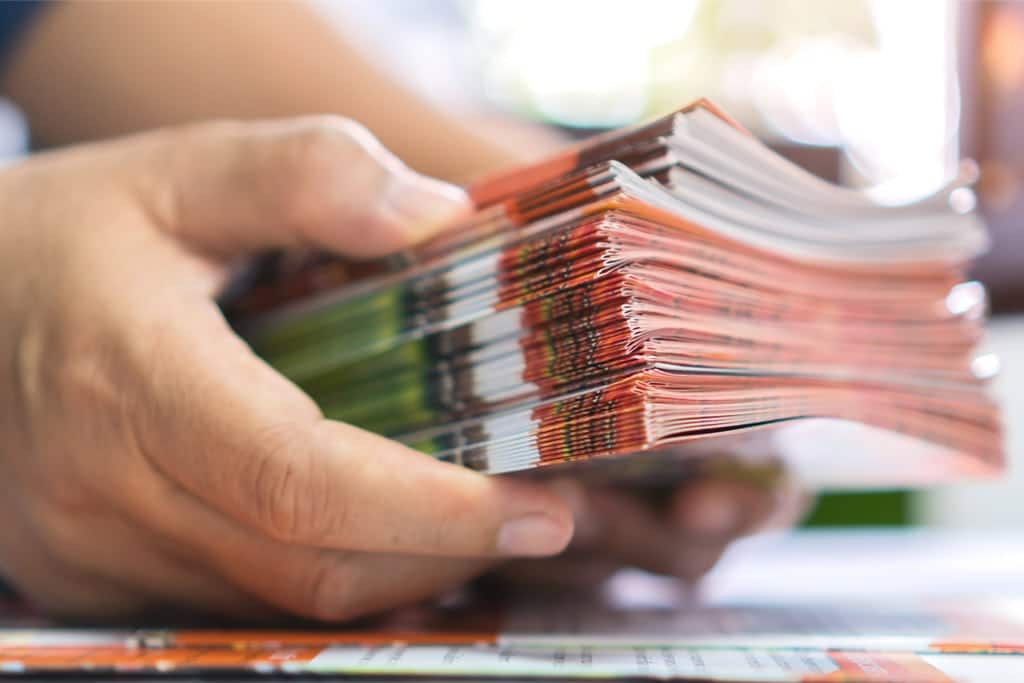 3. Easily Distribute Brochures
Let potential customers be aware of your company. Whether it be at social gatherings or community events, you can hand out brochures at different locations.
Let them become familiar with your brand by distributing well-designed, eye-catching brochures. You can hand out brochures at a mall, or pin them on bulletin boards.
Have you received mail that you engaged with because of how it was folded? You can also mail out brochures. You can select from different textures and different types of brochure folds to attract customers' attention.
4. Have Undivided Attention
Online there are many advertisements. A pop-up window appears, followed by other advertisements at times. When customers read your brochure, they won't be getting these pop-ups that may distract their attention.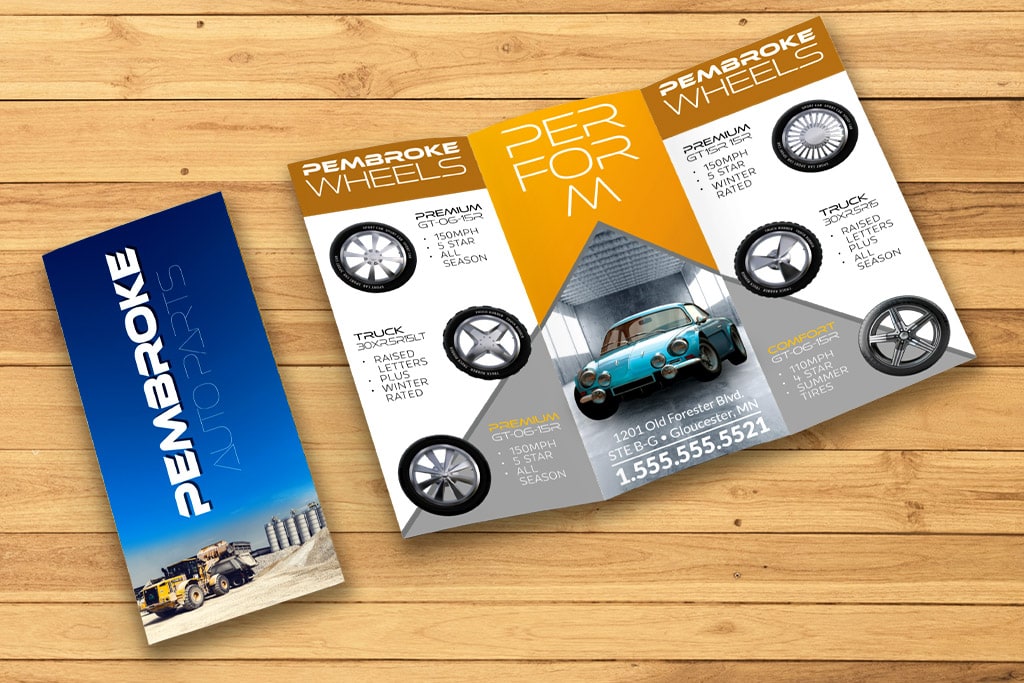 5. Maximize the Use of Space
In brochures, you can add more text in small spaces. For example, if you would like to add more details about your product or service, brochures allow for more space for your text in small spaces.
You can also add your high-resolution photos to highlight your product or service and include a map.
You can have different brochures for different purposes. If you opt for digital advertisement, you might have a character limitation.
6. Save Money
Promote more of your information in a brochure for less money. You may get a discount if you purchase them in bulk.
The cost of brochures also depends on your selection of paper. Learn more about the process of brochure printing services. Other forms of marketing, such as TV advertisements, are costly.
When you hand out brochures to your target audience, you are minimizing the chance of wasting money by not promoting to the wrong audience.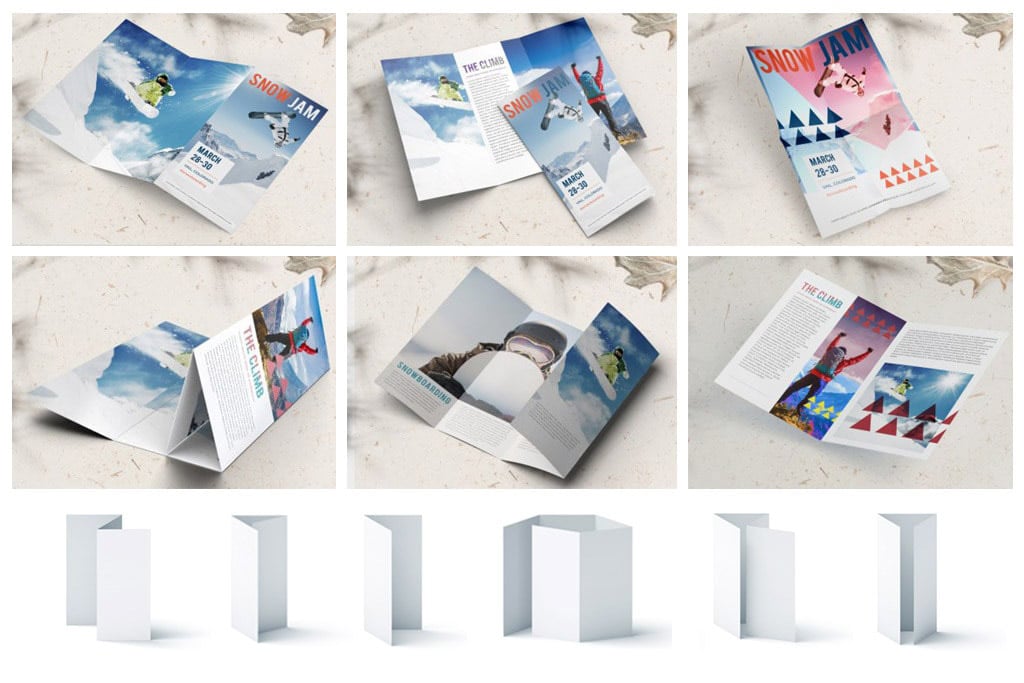 Types of Brochures
There are multiple types of papers, textures, and sizes to choose from. You can customize brochures and use bullet points to highlight key points and add photos. Here are six different types of brochures.
Tri-fold brochures are the most popular. They have three even sections. You can use them for multiple purposes.
Half-fold brochures are great for product guides and presentations. These brochures have space for a large spread.
Roll-fold brochures are great for manuals and for step-by-step guides. These brochures are compacted.
Z fold brochures also go by the name of the accordion fold. You can use them for instructions and event schedules. You can use them for multiple uses and for travel brochures.
French fold brochures are good for a full-page spread. You can use them for product demonstrations and invitations.
Double parallel fold brochures are great to showcase large images. You can use them for promotional materials, programs, and event schedules.
Select a brochure that is best for your business's needs. You can use the help of experts to assist you with the whole process.
Contact Brochure Experts
Opting for brochure printing services as your marketing strategy comes with its benefits. You can reach your intended audience.
However, your brochures have to be high quality so that potential customers view your business as professional and credible. Have a better outcome by opting for custom brochure printing services.
Contact us and experience our state-of-the-art brochure printing services. We have over 1,500 5-star ratings. You can call us at 888.288.7518.
Sign up for a discount. Outshine your competition with custom brochures that are professionally designed and are good quality. Our experts are passionate and detailed.