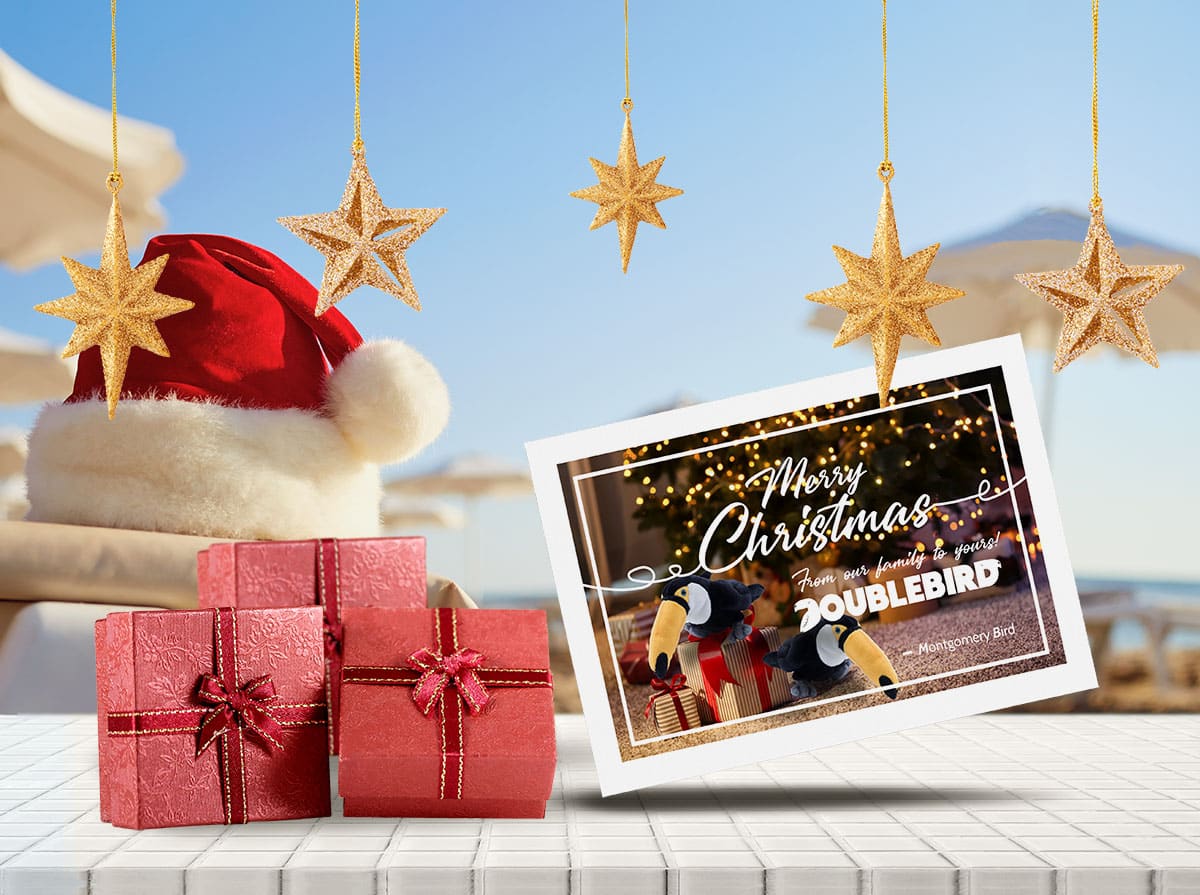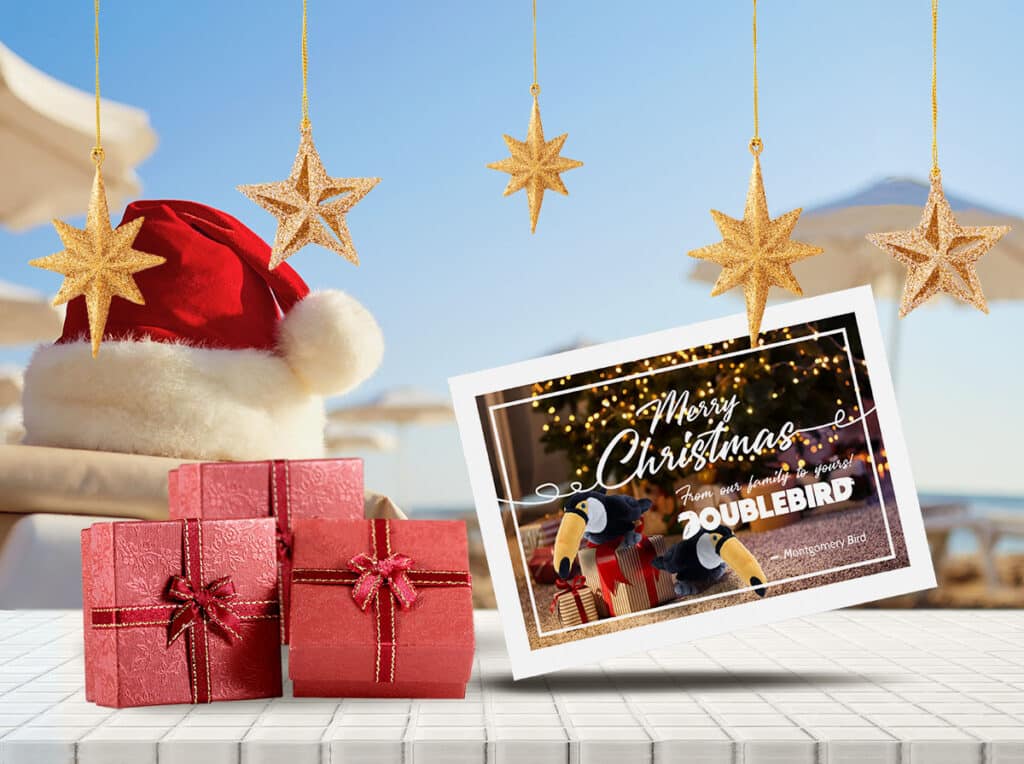 Did you know that many people around the world celebrate a commercialized version of Christmas on July 25? The phrase "Christmas in July" originated in a 1940's film by the same name where a man spent the summer buying gifts for his family. The celebration of Christmas during the off-season officially kicked off when American greeting card companies and the Postal Service launched a campaign to start sending cards to overseas soldiers.
Celebrating Christmas in July presents unique promotional campaign opportunities for your company. July is a great time to get ready for seasonal campaigns in the winter. You can also use this time of year to clear out your inventory to prepare for your busy months.
This guide will discuss everything you need to know about using Christmas in July as a way to boost your business. Set yourself up for success and create excitement for upcoming sales with the help of our helpful tips and tricks.
Why Christmas in July Promotions Are Helpful
Christmas in July is as close to a winter-time holiday as those living in the Southern Hemisphere can get. Companies in the Northern Hemisphere have jumped on the bandwagon, using this time of year to promote their products.
There aren't any other major holidays at the end of July you'll have to compete with, which makes this an ideal time to try "soft" launches of your Christmas season plans. Advance your marketing strategy by celebrating Christmas in July and get a test run on how sales will shape up at the end of the year.
Define Your Goals
Before you get started planning, it's important to identify your goals. Knowing your goals will help you determine if your initiatives were a success. Examples of goals can include:
Gathering emails for upcoming marketing campaigns
Increase your sales
Building relationships with current customers
Boosting your brand awareness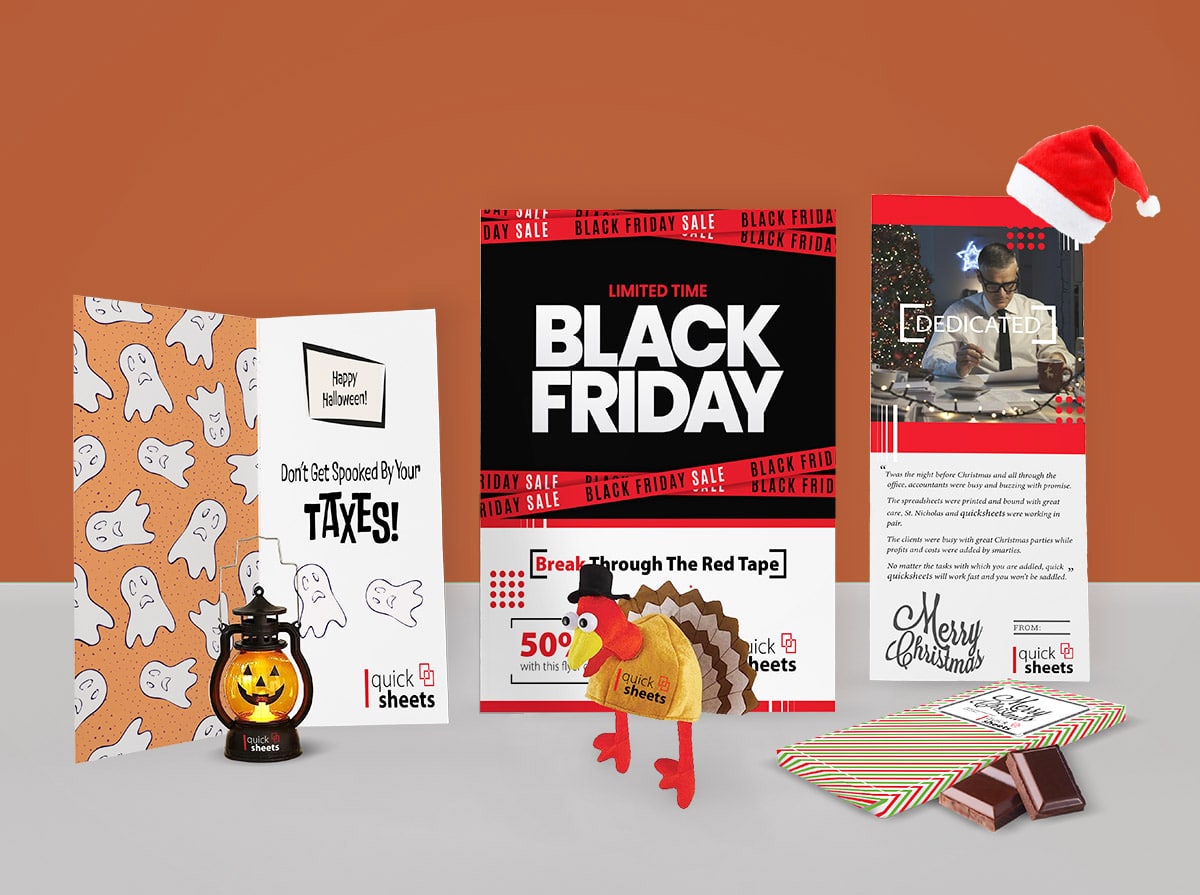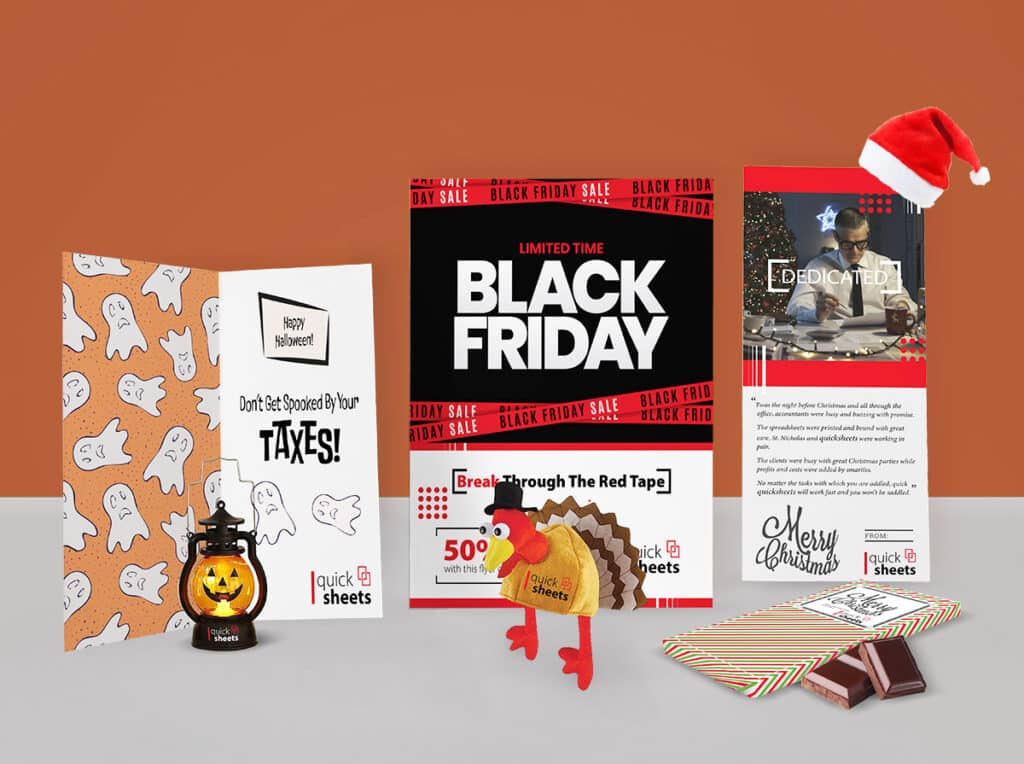 Holiday Promotional Campaigns Take Time
It could take weeks, or even months, of extensive planning to set up an elaborate promotional campaign for the holiday season. July is the perfect month to start planning for upcoming events. You can also ensure you have enough inventory in stock so you can execute stress-free seasonal campaigns in winter.
Using existing holidays is also an opportunity to plan out your marketing calendar. Many companies create promotions around the major holidays, such as:
Thanksgiving
Christmas
Black Friday
President's Day
Why not tap into other holidays to drive sales in lower-performing months?
Clear Out Your Inventory
Many businesses sell Christmas and year-end clearance inventory in July to make room for new stock. You can take advantage of this off-season holiday to drive traffic to your store. Some companies decide to have Christmas in July sales at the mid-year point to increase their sales during a time when people typically spend money on vacations instead of physical goods. You can actually use this vacation season as an advantage by marketing both traditional Christmas gifts as well as seasonal summer toys and products.
Create Buzz
Show your customers a preview of what's to come during the holiday season by launching a Christmas in July campaign. Another tactic you can employ is thanking your clients and prospects during a time of year when they wouldn't expect a gift. Examples of things you can send them include:
Thank you cards
Small gifts
Catalog of your goods and services
You can either mail these items to your target list or drop them off in person. Doing this will set you apart from your competition. Your customers will remember you when it comes time to do their holiday shopping.
Stay One Step Ahead of Your Competition
As we mentioned earlier, your competitors might not use Christmas in July to their advantage. If you make your customers happy during your sales and promotions, they'll be more inclined to shop with you again once the December holiday rolls around. You'll encourage customers to stay loyal to your business by creating a memorable experience in July.
Incentivize Them to Return
Another promotion you can offer your customers is a discount code that'll be good later in the year, like during Black Friday or December. Your customers will receive this discount for purchasing your Christmas in July sale.
While there is no guarantee that they'll return later in the year to make a purchase, you're increasing your chances by offering them a good deal. 61% of small businesses say that over half their profits come from repeat customers. Nurturing your current customer base is something to keep in mind as you create your marketing efforts.
You can also send them reminder emails leading up to your holiday sale reminding them they have a discount code. This will ensure that your business is at the top of their mind as they get ready to do their holiday shopping.
Get Your Assets Ready Early
Your holiday imagery is an essential part of any marketing initiative you have planned. While it doesn't have to be complicated, finding the right mix of festive elements that don't overpower your logo can take time. Your graphics should be updated in multiple places during the holiday season, like your:
Social media pages
Email signatures
Affiliate websites
Homepage
Your customers need to see a holiday-themed logo in every spot they'd see your usual one. Being consistent shows your customers that you're doing something special for the holidays. Starting to plan for these imagery updates in late November isn't something you want to focus on.
Working with an experienced graphic design company can help you prepare during July. Some of the other items you can take care of at the same time include:
Write a holiday gift guide for your products
Creating a content calendar for the holidays
Review your return policy
Create Major Discounts
As we mentioned earlier, July is a great time to clear out your inventory and make way for new products for the holidays. To do that, you need to offer steep discounts on those products.
Your customers aren't going to make a big purchase for 10-20% off their total purchase. Offer a significant discount, like buy one get one free. Think of the types of discounts you roll out during Black Friday sales and apply them to your July promotions.
Giving your customers a major bargain will encourage them to stick with you throughout the year. This is also a great opportunity to offer them a discount code for the holiday season as we discussed above.
Offer VIP Sales
Focus on your top 5-10% of current customers with your VIP sales. Let them know that you consider them to be in your VIP category. Create a feeling of exclusivity and appreciation with this promotion.
A VIP exclusive doesn't necessarily need to be a sale or discount. It could be letting them know about upcoming sales or products. You can offer them a sneak peek in July, telling them you'll notify them when the products are available.
Plan for Your Busiest Months of the Year
We discussed earlier how many businesses use the mid-point of the year as a chance to get ready for sales during the holiday season. There are other initiatives you can get started preparing for that put your business on the right path to having a successful November and December.
Partner With a Non-Profit
Businesses should find a non-profit organization that shares a similar message and value. Partnering with a charity can increase awareness of your company. It'll also put your business in a favorable light.
For example, you can donate $5 to a charity for every $100 a customer spends at your store. You can also advertise that you'll match any donations your customers make to the non-profit you've partnered with. Working with a charity can help your business in the following ways:
Increase in donations
Boost in business and sales
Host a Fundraising Party
Any business can decide to host a gala where they raise money for a specific cause. You can invite a non-profit to speak at your event, educating attendees about their mission and services.
In addition to collecting cash donations, you can also host a silent auction. You can also ask local businesses to donate goods or services. Any money you raise from the auction can be given directly to the charity you've partnered with.
Ways to Promote Your Christmas in July Activations
Many people might say that traditional marketing efforts, like direct mail marketing, aren't applicable anymore in today's modern age. However, 76% of people trust direct mail marketing when making a purchase. This marketing strategy should be a key pillar in every activation you employ during Christmas in July and your holiday promotions.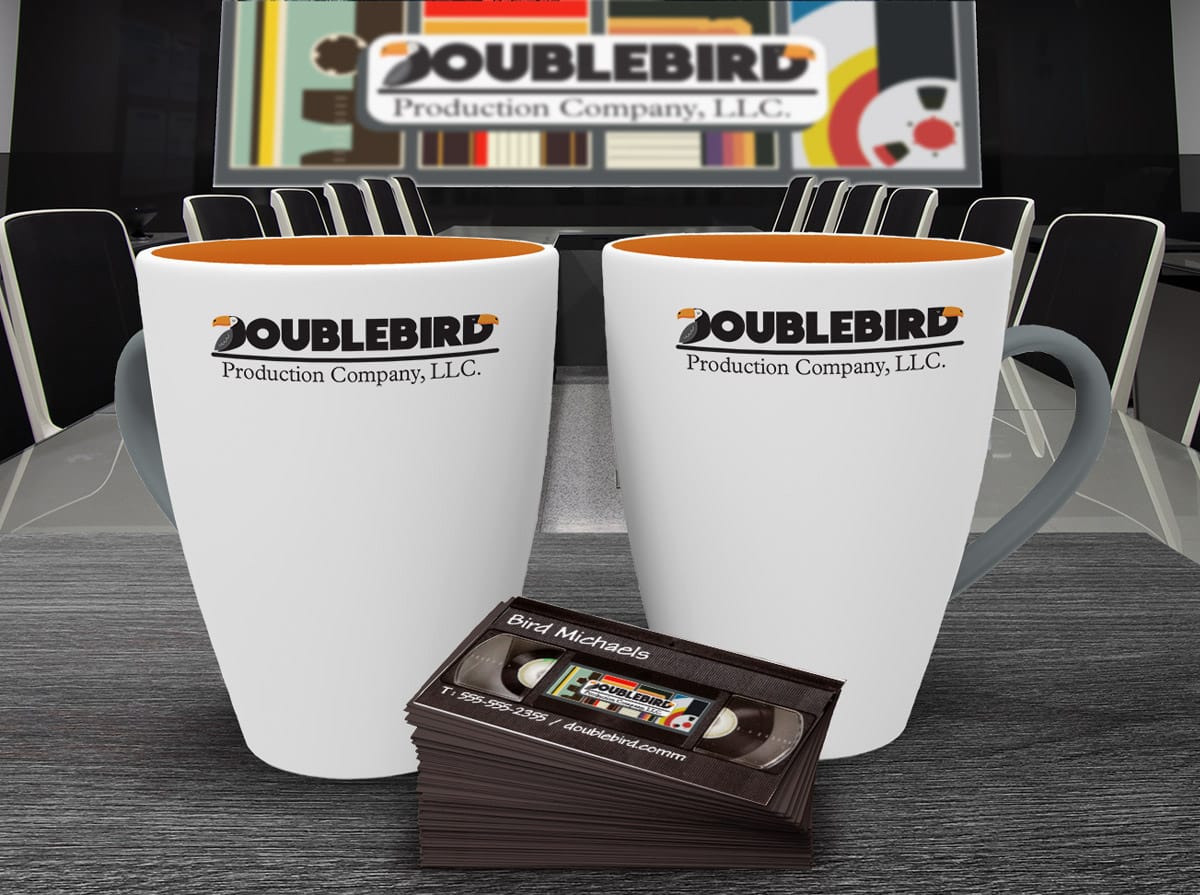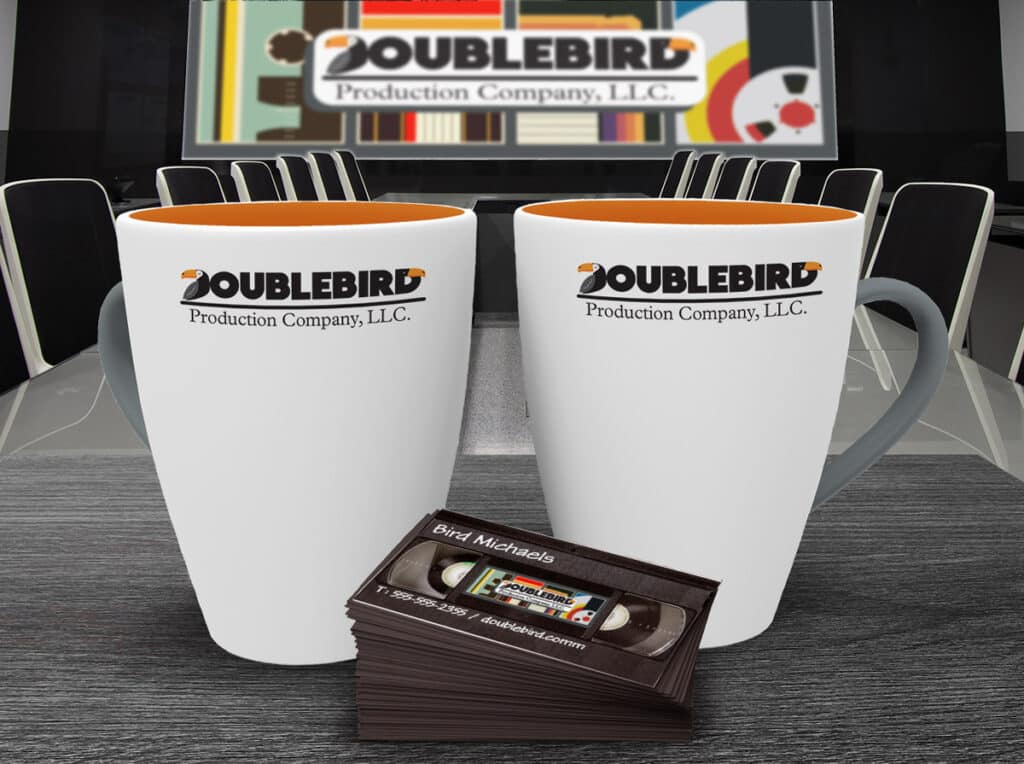 Branded Products
Branded products that display your company's name and/or logo make great gifts for your prospects or clients. Some types of products you can deliver to your contacts include:
Cups
Tumblers
Shirts
Hats
Pens or pencils
Mugs
Totes
You can also have these gifts wrapped in custom paper that displays your business's information. Receiving a gift when they least expect it will create a lasting impression on your customer.
Postcards
Postcards allow you to let your customers know about an upcoming sale. You can easily display information about your products, sales, or whatever it is you're advertising.
Many businesses include a custom QR code on their postcards. Recipients can scan the QR code and get taken directly to a landing page or the home page of your website.
Other benefits you can experience from sending postcards during Christmas in July include:
Low-cost print marketing option
Track your results based on how many cards you sent
Versatile design options
Guaranteed to be held and seen by your recipient
Ideal for targeted marketing
Flyers
Flyers are another printed mailing product you can use during Christmas in July. Flyers can be placed in the following locations:
Shopping bags
Mailboxes
On the front counters
In addition to displaying signage around your store about upcoming sales and promotions, you can include handouts in bags when your customers make a purchase. They'll have a chance to review the flyer when they get home and will hopefully be prompted to return to your location to make additional purchases.
Product Catalogs
We all remember the excitement of receiving a toy catalog at home when we were kids. Recreate that same excitement for your customers by sending them product catalogs that feature your items.
You can spend the time in July prepping for catalogs that you'll send out during the holiday season. Another option would be to create a teaser catalog to issue to your prospects. You can highlight the most popular items and ones that might be coming up later in the year.
Product catalogs give you a chance to build buzz and showcase your products. They take a long time to plan and execute correctly. That's why starting to plan them in July is the best route to take.
Greetings and Holiday Cards
Show your customers how much you appreciate their business by having a custom-designed greeting card sent to them in July. There are countless options when it comes to creating a greeting card. You can customize the following features:
Envelope style
Folded or flat
Gloss or matte cardstock
You can choose to sign each card by hand. Another option would be to upload your and your employees' signatures into your card's design. That way your card still has a personal touch without you having to sign each one.
Many customers use greeting cards to promote upcoming sales or activities. However, you can simply use the card to recognize your customer without trying to make sales off of it.
Promote Your Business During Christmas in July
Christmas in July isn't just a chance to start thinking about how you want to spend your holiday season. This time of year presents unique opportunities for your business. From preparing for upcoming sales to clearing out your inventory with a Christmas in July sale, don't waste this time of year.
The printing experts at PGprint.com are here to help you create memorable promotional items for your prospects. Contact us to request a free custom quote today.