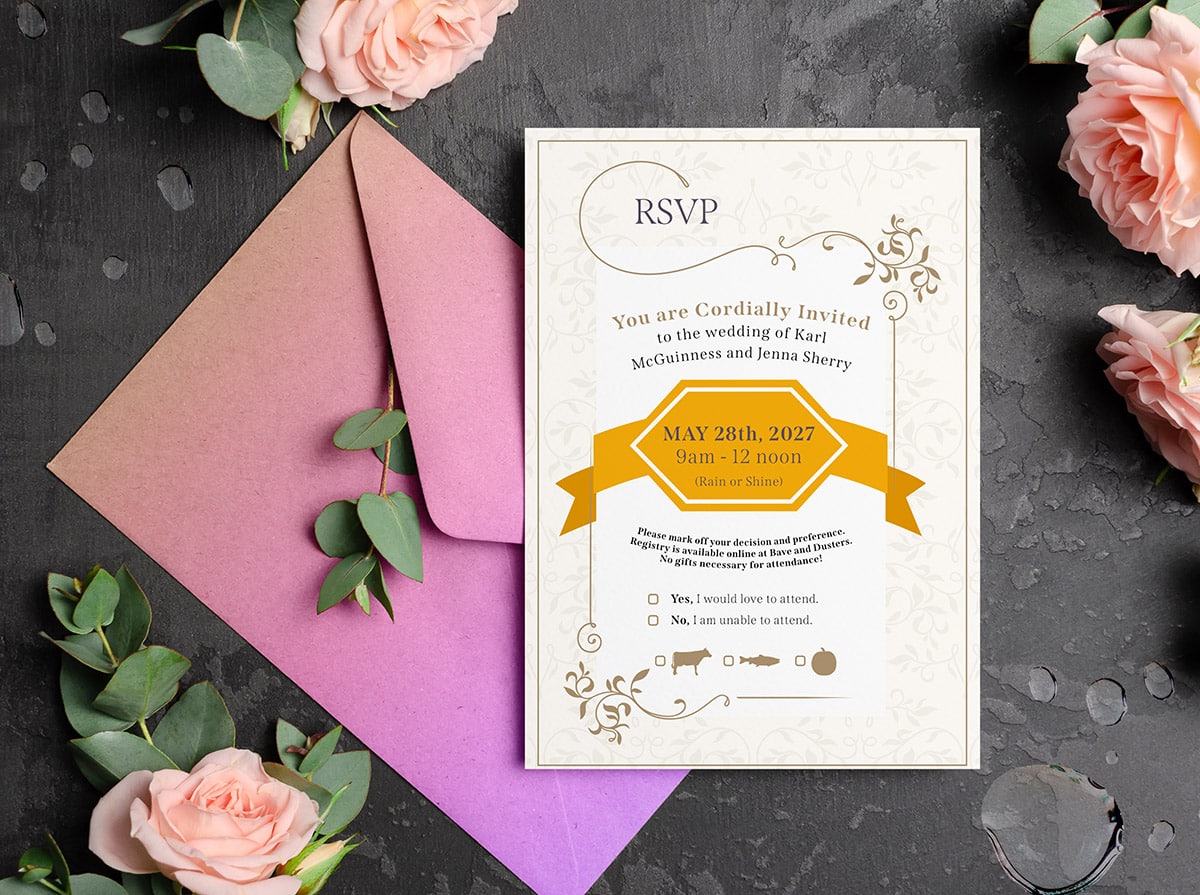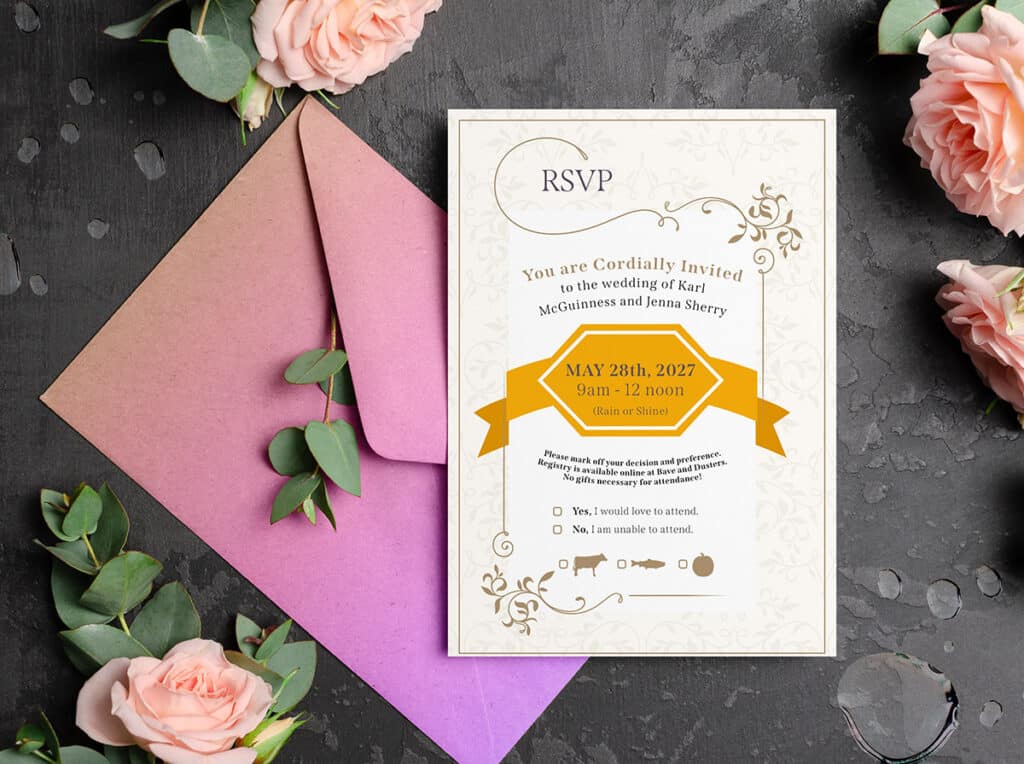 Your wedding day is one of the most important days of your life. It is why most people desire to make it as extravagant as possible. That's why by 2031, the wedding industry is expected to be worth $291 billion.
The wedding affair begins long before the actual special day. It is the moment you start planning for your wedding day. You will cover everything from the venue to the attendants and the wedding invitations.
Wedding invitations are an intricate part of creating an experience for the couple, their families, and friends. That is because it's the first glance at the wedding's theme.
Couples want to prepare their family and friends for the ceremony so they can remember the day. Every detail, every gasp, every tear-jerking speech. If you're successful, they'll relive the joy as they reflect on your special day years later.
Most couples need a little inspiration with their wedding invitations. Whether it's the wording, colors, paper, or images, we're here to provide valuable motivation. Here are some tips on elevating your invitations.
Brainstorm Ideas for Your Wedding Invitations
If most people were honest, they would admit to fantasizing about their perfect wedding at some point in time. When the moment finally comes, reflect on those moments to provide inspiration today.
Are you a DIYer, or will you hire a designer to help create the wedding invitations? Having someone with design experience is a plus when creating custom invitations.
First, you will want to make notes on what the invitation should look like.
Keep in mind, you can become overstimulated spending too much time searching for inspiration. It helps to focus on your ideas for the wedding and not someone else's. Spending too much time reading wedding magazines and searching wedding blogs can become a distraction.
Once you are clear on your wedding invitation theme, focus on the most important visual elements. There is nothing wrong with having a theme or signature look on your wedding day. Still, knowing the difference between being tasteful and over-the-top is important.
Popular Wedding Invitation Themes
There are so many options for wedding invitation designs. It is okay to be uncertain about the style direction you want to go with or even if you just like a certain style but are unsure if it is a good idea. The best thing to do is start brainstorming ideas and determine what grabs your attention.
Do you want something specific, or are you open to discovering something trendy or unique? Don't forget to ask your partner for their insights on the following themes.
This Is Us
Since the wedding is the union of you and your significant other, why not plan an engagement photoshoot? Take your image from this special photo shoot and make it the wedding invitation.
Use vellum paper to print out the wedding invitation wording. For a touch of elegance, choose a metallic ink color. Place the invitation over the photo and attach it with a ribbon, hemp twine, glue, or no attachment.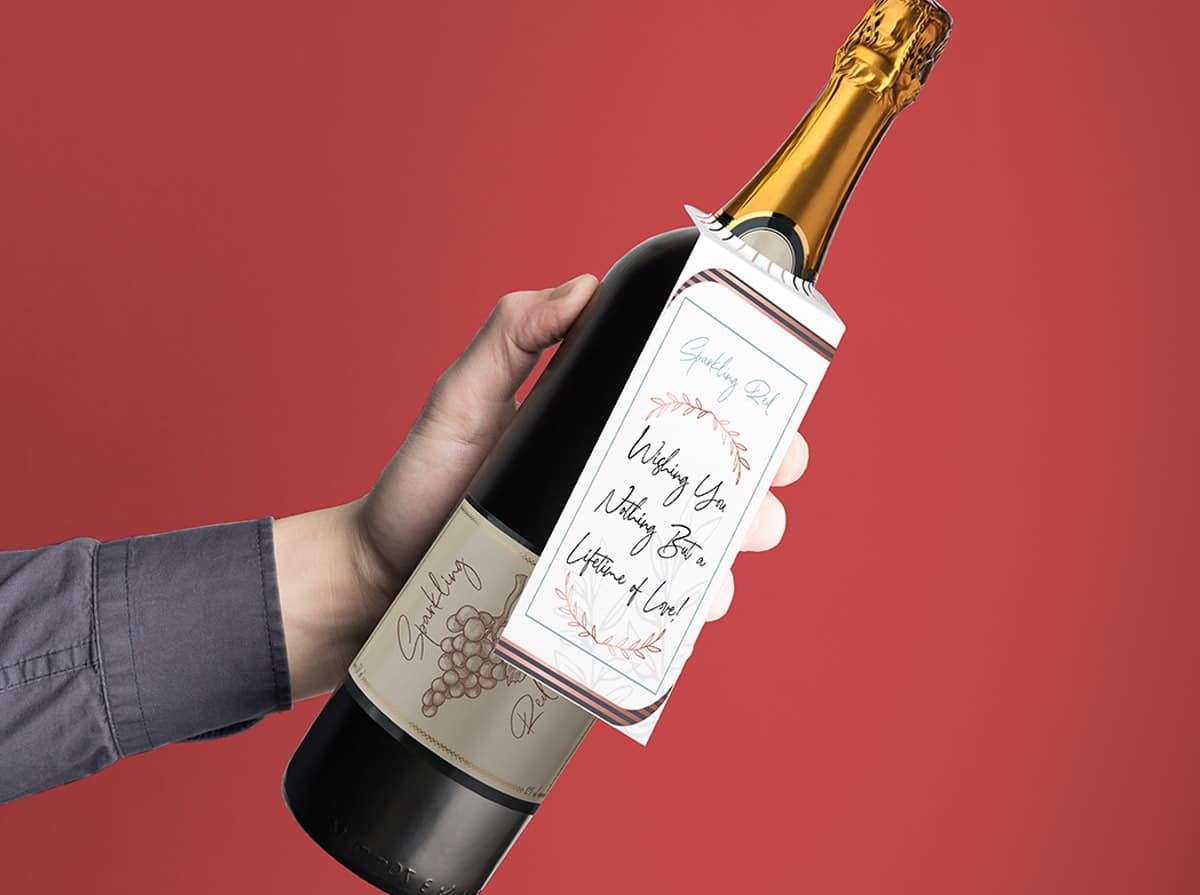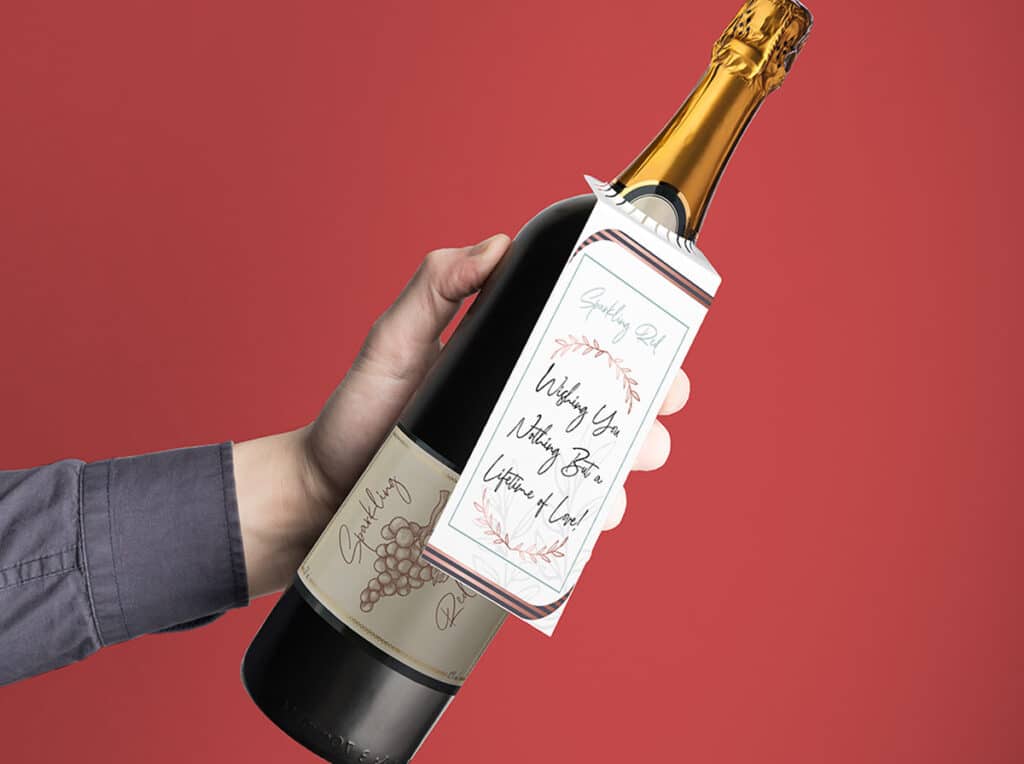 Planning Out The Scale
Wedding invitations are only part of the whole picture. If you plan on giving out any commemorative gifts, it would be best to start planning and designing early! Your gifts can be ordered ahead of time and stored for the big day, so it would be one less thing to worry about. Any matching banners, cards, menus, or party favors can be designed ahead of time to match theme and tone accordingly.
Destination Weddings
Like your save-the-date card, destination wedding invitations should be sent out at least months in advance. That way, you will have plenty of time to provide your guests with all the details they need to get ready to travel.
You will need to include the following details:
City/country
Wedding location
Accommodations
Group room reservations
Flight reservations
Planned group activities
Passport-themed invitations are cute and inexpensive. Invitation fonts and imagery should closely resemble an actual passport. You can play around with the colors to match your wedding's color scheme.
Spruce up your passport invitation with a wedding itinerary. Also, you can use photos and travel stamps.
Historic Venues
Some couples choose their wedding venue because of its historical value. Others because it is iconic, trendy, and vibrant. For these weddings, why not make the venue the focus of the invitation?
Create artistic renderings of the venue. Today, you can use apps and photo programs to convert pictures into sketches and paintings. Or, if you know a local artist, have them create the image for you.
Choose textured white or off-white stationery so the drawing stands out.
Beach Theme
If you are getting married on the beach or with a beach theme, you can bring a lot of beachy vibes to your wedding. Beach themes offer a variety of colors, from standard monochrome to subtle pastels and sand tones.
Most invitations use one beachy imagery as the main focus, like a sunset as a backdrop, sandcastles, or folding chairs. This wedding invitation idea is another opportunity for a personal photo image. Take pictures at the beach location of the wedding.
Embellish the invitations with beach-themed charms attached to a ribbon or miniature nautical rope.
Ideal trinkets can include the following:
Miniature beach accessories
Beach chair
Beach umbrellas
Flip flops
Sandcastle
Starfish or seahorse
Treasure map
For the really creative types, message-in-a-bottle-themed invitations are amazing. Instead of an envelope, you will need a box for the bottle. Your wedding invitation cost may increase, but your invitees will love it.
Rustic
Rustic wedding themes have been around for a long time. Still, the popularity of rustic weddings has only increased over the years. The preferred venues are farmhouses, modern barns, distilleries, lakefronts, and open fields, with mason jars and burlap setting the tone.
What kind of rustic wedding invitations you want to make is up to you. Use cotton, kraft, and recycled paper with natural edges to make it authentic.
Most rustic wedding invitations are in shades like beige, green, and cream. The most popular styles are centered around florals, woods, mountains, and nature themes.
Vintage
Vintage weddings are all about the era you love the most. No matter what era you celebrate, there are many ways to make your vintage wedding look just as unique.
When deciding on your invitation, the era for your vintage wedding is the blueprint. Some ideas include these themes:
Roaring 20s
Hollywood 50s
Boho 60s
Vintage wedding invitations should be as intriguing as the era you choose. They should have all the classic design elements like frilly details, fancy lettering, graphic elements, and whatever else reminds you of the elegance, love, and magic of the past.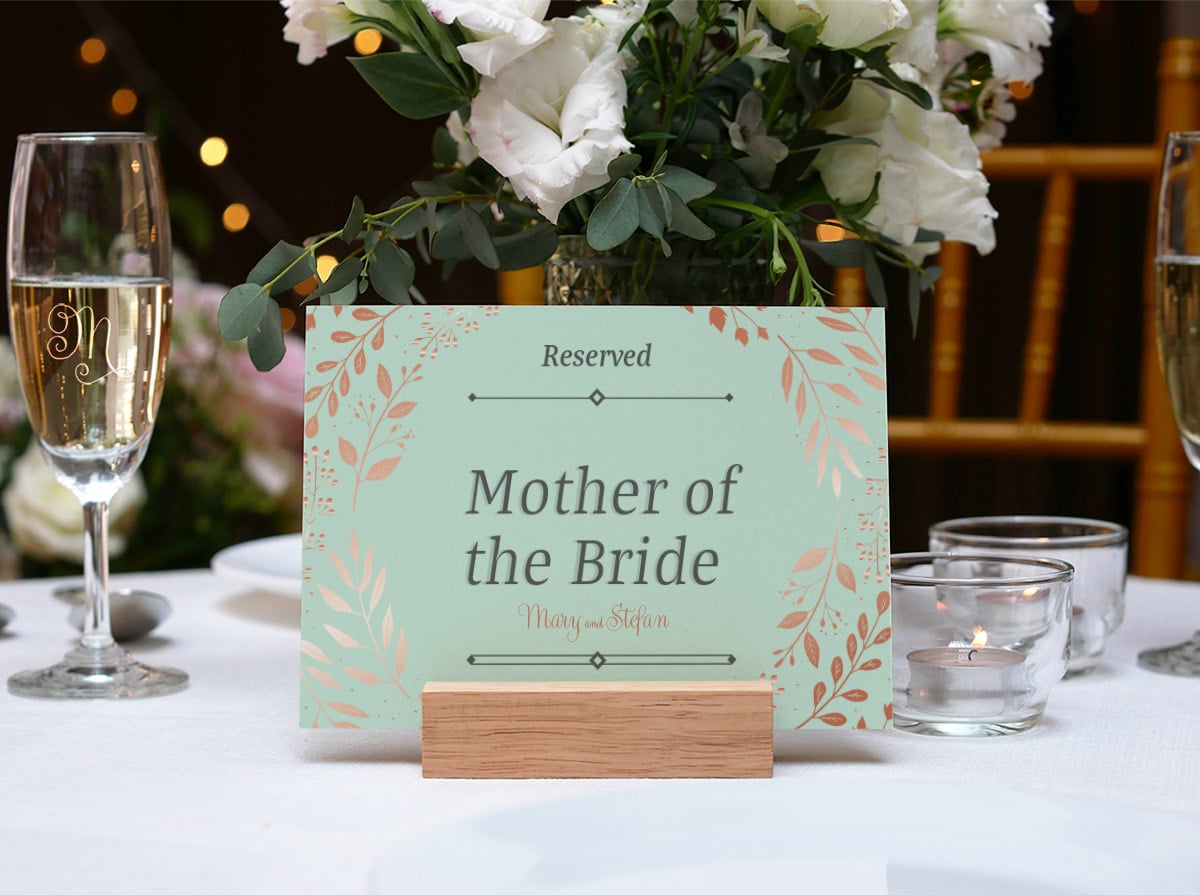 Start Pinning Your Visuals
Deciding on these is just the beginning. Now you're ready to unleash the creativity!
Once you have figured out what you want to do, you can start narrowing down your wedding invitation designs. Look for design ideas on Pinterest, blog posts, or wedding magazines.
Some people might get overwhelmed by all the ideas they see, so if that's the case, we suggest keeping your searches focused on keywords you already have in mind. Examples include theme type, color scheme, season, and location.
It is also recommended that you look for examples outside the wedding industry. That way, you'll get more ideas to work with and open up the invitation to more interesting possibilities. You can search for scenic event invitations if your dream wedding is at the beach.
By the way, Pinterest is not the only way to store ideas.
Wedding Inspiration Board
Creating a physical design idea board might work best to maintain focus. It is not as easy to close your inspiration board as you would an online app.
A wedding inspiration board is similar to a vision board. It's a collage of photos that show off the style and atmosphere you want to create for your wedding. Although a tri-fold display board is ideal, you can also use a binder or photo album to hold your images and samples.
Visit stationery stores, craft stores, and even fabric venues to get samples of everything you want your invitations to encompass. Store stationery can be costly if supplies are sold by the sheet or in low-quantity boxes. Get samples to show to the printer and see if they can get it at a better cost.
Having a wedding inspiration board is super important when you are getting ready to hire and meet with your vendors. It is a great way to make sure everything goes smoothly from start to finish.
Since expressing your vision in words can be hard, having photos that express exactly what you want makes it easier. Your board can include everything from the wedding invitations to the reception to the honeymoon.
Invitation Fonts and Imagery
Do not be afraid to add a touch of elegance to your invitations. Calligraphy comes in various cursive fonts and is the perfect choice for wedding invitations. They are a great way to make your invitation stand out as you announce your special day.
If you are looking for creative wedding templates, there are many styles you can explore for inspiration. Whether you're looking for elegant wedding invitations or creative save-the-date announcements, there are a variety of fonts to choose from. It will help you create the typography that best suits your wedding mood.
Calligraphy is a brilliant choice if you want to create your very own wedding invitation. Script fonts designed for wedding invitations are one of the best ways to make your custom invitations unique. Mixing wedding script fonts and other Sans serif fonts is a great way to create a stylish and memorable invitation.
Go with whatever works best for you and your mate on your special day.
The Dream Is In the Details
Once you have decided on your fonts, next is the imagery. The backdrop of your invitation may be the easiest. For a beach-themed wedding, use images of the beach.
Once your invitations are printed, you can give them a 3-D effect by adding raised stickers or design elements you can purchase at your local craft store.
It is essential to know what your end game is so that you can plan accordingly. Aside from the design and layout, the invitation planning process also includes the wedding invitation size. Will you choose a standard-size card or something more significant?
Decide early, in case you need custom-sized envelopes.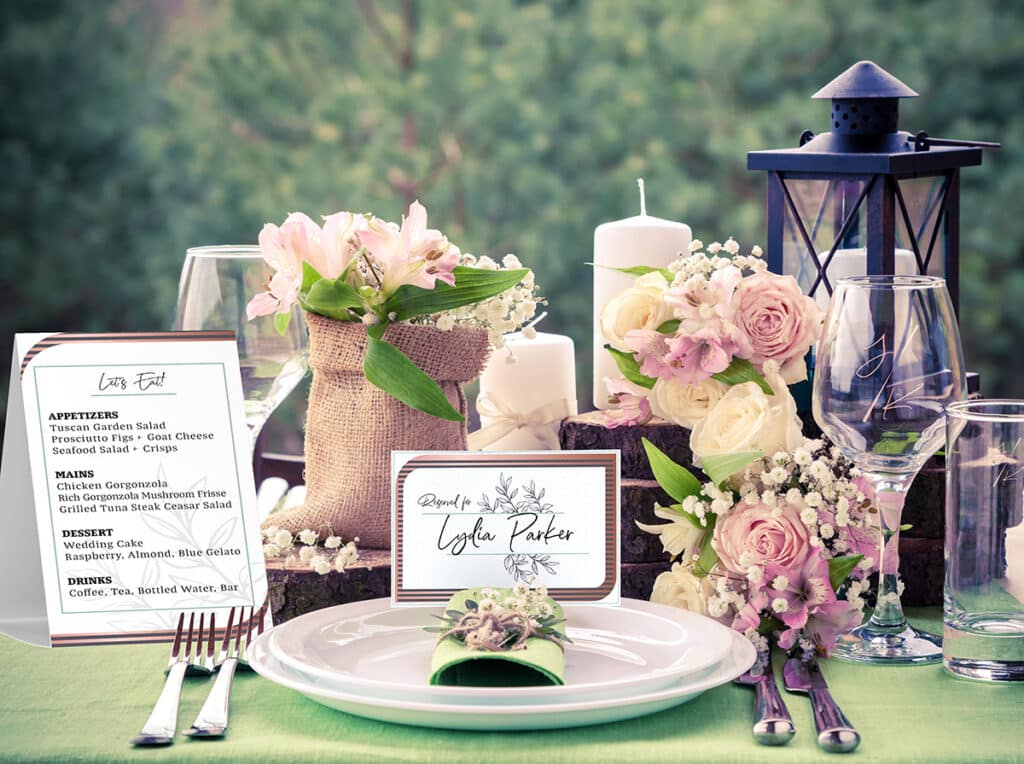 Follow the Theme
Don't stop at the invitations. You can print multiple products for your wedding theme, like vinyl banners for 360 photo backdrops. Here are a few items to include for a typical wedding.
RSVP cards
Menus
Save the date cards
Seating assignment display
Table tents and talkers
Wedding placemat cards
Plan ahead and purchase these items at the same time as your invitations. They are easily stored until it is time for you to launch your wedding.
Even if you are not ready to purchase, share your design ideas with the printer as soon as possible. Do so to ensure they have suitable materials in stock when it is time to print.
Set a Schedule
As you prepare for your wedding, create a schedule for your to-do list. Include all the items you will need to have printed. Update the schedule whenever you make changes.
Consider using a digital planner. That way, you can receive alerts as important dates are approaching. Most apps will allow you to make notes and upload images and files.
You can incorporate a planning app to help collaborate with everyone on your planning committee, including vendors and venue planners.
Don't be afraid to ask friends and family for help. You will be surprised how much people are willing to assist in making your special day perfect.
Choose a Printer Who Cares
At PGPrint, we get it right and on time. We are a preferred printer for the wedding industry. Our extensive services have been used by wedding planners, florists, photographers, videographers, venues, and even cake-decorating companies.
Our design services can bring your dream wedding invitations to life. We take great pride in assisting couples in fulfilling their printing goal. Whether your wedding is large or small, we can produce whatever volume you desire.
We would love to meet you and learn more about your wedding plans. Reach out to us today to schedule a consultation.