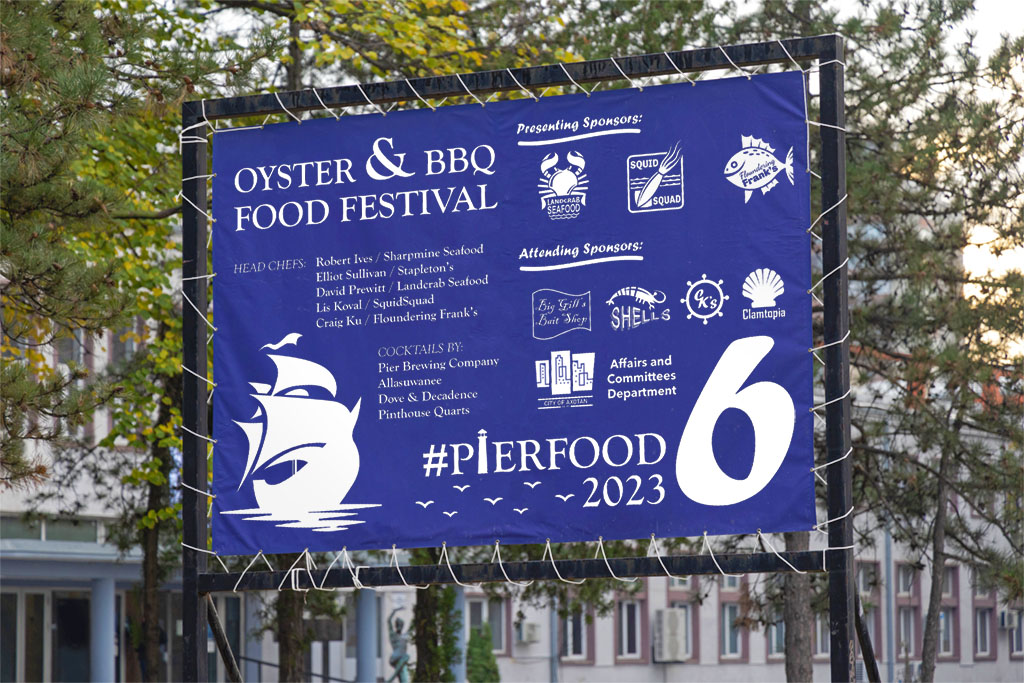 Are you using effective marketing tools to promote your business? Vinyl banners are a popular advertising tool worth every penny. Made from durable material, they can help to showcase promotions, events, and seasonal offerings.
This comprehensive guide will help businesses promote their brand and drive sales using visual marketing. By the end of this article, you'll have a better understanding of how to create and use vinyl banners for your business advertising.
What are Vinyl Banners?
Vinyl banners are large, durable banners made of vinyl material that is commonly used for outdoor advertising, trade show displays, and events. They are designed to withstand various weather conditions and can be hung or displayed in various locations.
Vinyl banners are printed using high-quality ink and can be made in a variety of sizes and colors. They are also often lightweight and easy to transport, making them a popular choice for businesses and organizations looking for a cost-effective, portable advertising solution.
Types of Vinyl Banners
There are several types of vinyl banners. Each of them has its own unique features and benefits. Some of the most common types of vinyl banners used for business advertising include:
Mesh Vinyl Banners
These banners are made of a breathable mesh material. They allow wind to pass through, making them ideal for use in high-wind environments.
Roll-Up Banners
Also known as retractable banners, these banners are portable and easy to set up and take down. They are often used at trade shows, events, and other promotional events.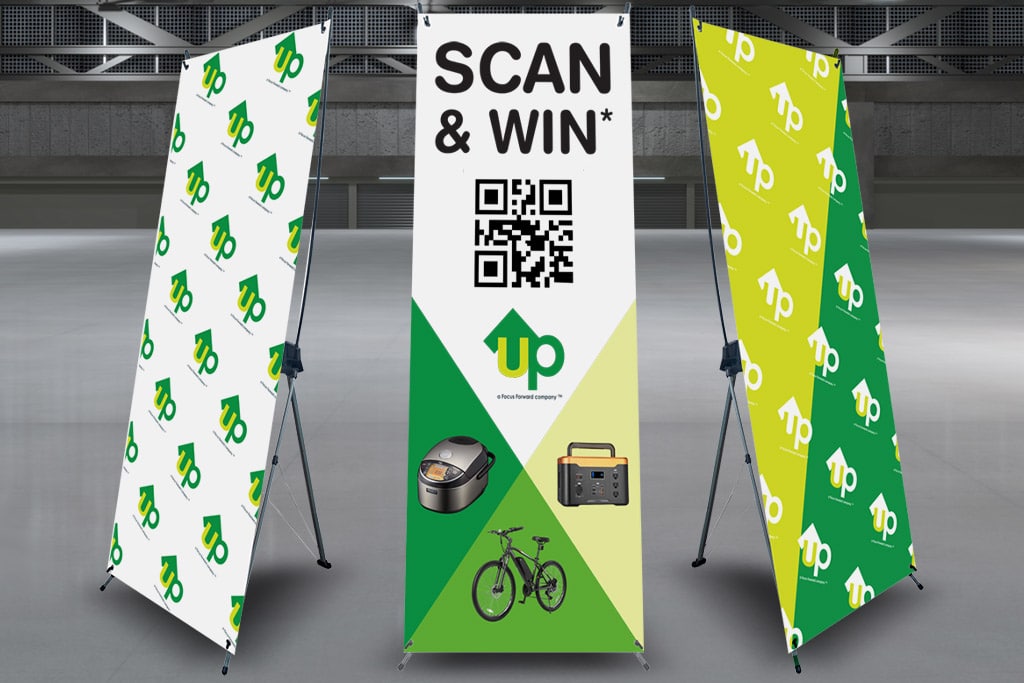 Banner Stands
These banners are often displayed on a stand. This makes them a popular choice for retail displays, trade shows, and events.
Street Banners
Street banners are hung from street poles or other high-visibility locations. They are ideal for outdoor advertising and event promotions.
Backlit Banners
Designed for use with backlighting, these illuminated displays are an effective way to grab the attention of your target audience. These banners are perfect for use in areas with low light. Their bright, eye-catching illumination makes them hard to miss.
Custom Vinyl Banners
Custom banners are custom-made to meet the specific needs and requirements of your business. They can be printed with your company's logo, product information, or promotional message.
Each type of vinyl banner offers unique benefits. Choosing the right type for your business will depend on your specific needs and marketing goals.
Whether you're looking to promote a seasonal event, build brand awareness, or reach your target audience. They are versatile and effective marketing tools that can help you achieve your goals.
Understanding Seasonal Vinyl Banners
Seasonal vinyl banners are a great way for businesses to capitalize on seasonal events and holidays. These banners can highlight promotions, sales, and special offers related to a specific season or holiday.
Using seasonal banners can help boost your business by attracting new customers and retaining existing ones. They show that your business is active and relevant. They also provide an opportunity to promote your products or services in a festive and appealing way.
Some examples of seasonal events that businesses can promote with vinyl banners include:
Christmas
Peak moving season
Valentine's Day
Football and playoff season
President's and Memorial Day Sales
Company events & parties
Each of these events presents a unique opportunity to showcase your business in a creative and engaging way. Creating effective seasonal vinyl banners requires careful consideration of various elements. Some tips for success include choosing:
The right colors
Clear and easy-to-read font
Catchy imagery
The best printing company
Spring
Spring is a time for renewal, and your spring banners should reflect that. Use bright, cheerful colors and imagery to promote spring cleaning services, gardening supplies, or outdoor events.
A well-designed spring banner will help you connect with your target audience. It will make your brand stand out during this time of year.
Summer
Summer is all about fun in the sun. Your summer banners should reflect the vibrant and energetic spirit of the season. Utilize bright colors and playful imagery to capture the attention of your target audience.
Promote your products or services in a fun and festive way. Whether you are promoting a summer sale, a new product line, or a special event, make sure your summer banners reflect the energy and excitement of the season.
Fall
For autumn, create banners that embody the cozy and comfortable vibe of the season. Incorporate warm, earthy tones and images of leaves and pumpkins in your banners to promote autumn sales, fall events, or outdoor activities like apple picking. By designing a banner that captures the nostalgic feelings of autumn, you will draw in customers.
Winter
For winter, capture the magic of the holidays in your banners. Utilize cool, icy tones and images of snowflakes and winter sports to advertise holiday sales.
Promote winter recreation products or seasonal events like ice skating and holiday markets. Your well-crafted winter banner will help you attract customers by tapping into the festive atmosphere of the season.
Holidays
Make the most of any festive season with holiday banners that capture joy and celebration. Use seasonal imagery and colors to promote your holiday sales, events, or gift ideas. By creating an attractive holiday banner, you'll be able to tap into the festive spirit and draw customers to your business.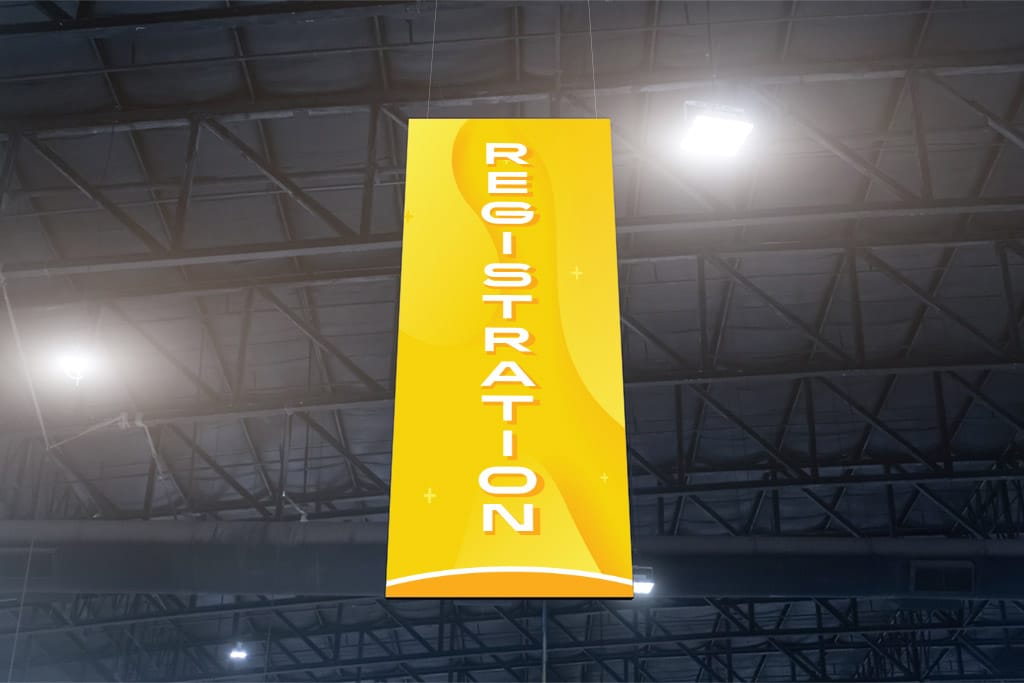 Event Vinyl Banners
Event banners are a powerful marketing tool for businesses that want to promote a specific event or occasion. They can be used to build excitement, generate buzz, and drive traffic to your business.
Using event banners can help increase brand awareness and attract new customers. They also provide an opportunity to showcase your business as a community leader.
When it comes to creating effective event vinyl banners, it's important to keep a few key tips in mind.
Make sure the banner clearly highlights the event you're promoting and why it's important. To grab the attention of passersby, use bright colors and bold images that are eye-catching.
It's also essential to include important details such as the date, time, and location of the event on the banner.
Finally, don't be afraid to think outside the box and come up with a unique and memorable design that truly reflects the spirit of the event.
Promotional Vinyl Banners
Promotional banners and everyday banners are similar in that they are both types of large, printed banners that can be used for advertising and display purposes. However, there are some key differences between the two.
Promotional banners are primarily used for specific marketing or advertising campaigns. Their designs are meant to attract attention and promote a product, service, or event, and typically feature eye-catching graphics, bold text, and a clear call to action. These banners are intended to be seen by a large audience.
Promotional banners can be displayed in a variety of locations, including outdoor spaces, trade show booths, and in-store displays.
On the other hand, everyday banners are used for general branding and display purposes. They may include a company logo, contact information, or basic graphics, but do not typically feature strong call-to-action or attention-grabbing elements. Everyday banners are often displayed in more permanent locations such as on the exterior of a building or in public spaces.
Design and Printing Considerations
When designing and printing vinyl banners, there are several important factors to consider. These include design elements such as color, font, and imagery. They also include printing options and the choice of a printing company.
Designing
Designing an effective banner requires careful consideration of various elements. One important aspect to consider is color, as it has a significant impact on how your banner is perceived.
It's crucial to choose colors that match your brand and attract the attention of those who pass by. The font you use should be clear and readable from a distance.
This will ensure that your message is communicated to your target audience. Incorporating eye-catching graphics and images that reflect your brand and message will further enhance the impact of your banner design.
Printing
When it comes to printing, there are several options to choose from. Each of these options has its own advantages and disadvantages. The choice of printing method will depend on your specific needs and goals.
Choosing a Printing Company
When looking for a printing company to produce your vinyl banner, choose one with a proven track record of delivering high-quality results. It's important to consider the quality of materials and printing techniques used to ensure your banner lasts for a long time.
By considering these design and printing factors, you can ensure that your vinyl banner is effective, eye-catching, and long-lasting. A well-designed and printed vinyl banner can help you achieve your marketing goals and connect with your target audience.
Installation and Maintenance of Vinyl Banners
Installing and maintaining vinyl banners is an important part of ensuring their longevity and effectiveness. There are several options for installation. Proper installation is crucial to ensure the stability and visibility of your banner.
Installation
When installing your vinyl banner, consider the location, hardware, and installation techniques. Choose a location that is visible and accessible to your target audience.
Use appropriate hardware, such as grommets, ropes, or poles, to secure the banner in place. Make sure to follow the manufacturer's guidelines for proper installation to ensure the stability and safety of your banner.
Caring for Your Banner
Regular cleaning is important to remove any dirt and debris that may have accumulated over time. It is also important to store your banner indoors or cover it during inclement weather to protect it from damage.
If there are any tears or holes, repair them at once to prevent further damage and extend the life of your banner. By following these simple steps, you can ensure that your banner remains in good condition and continues to promote your message.
Vinyl Banners Best Practices
Before you design your banner, consider your target audience. Determine what message will resonate with them and make your banner relevant. By doing this, you'll increase the chances of reaching and engaging with your desired audience.
Keep it Simple
Vinyl banners should have a clear, concise message that is easy to understand at a glance. Use simple, bold text and eye-catching graphics to get your message across.
Choose the Right Colors
Color plays a crucial role in the success of your vinyl banner. Choose colors that are eye-catching and appropriate for your brand and target audience.
High-Quality Banner Printing
Vinyl banners should be printed on high-quality, weather-resistant materials to ensure that they last for as long as possible. Choose a reputable printing company to ensure the best results.
Proper Installation
Proper installation is crucial to the success of your vinyl banner. Make sure to follow the manufacturer's instructions. Choose a suitable location for your banner, such as a high-visibility location where it will be seen by your target audience.
Regular Maintenance
Regular cleaning and maintenance help to ensure they remain in good condition. It will help remove dirt and debris while protecting the banner from fading and other weather-related damage.
Increase Your Sales with Vinyl Banners
At PGprint, we have a wealth of experience in designing and printing high-quality vinyl banners that help businesses of all sizes achieve their marketing goals. With our commitment to quality, affordability, and customer service, we are the ideal partner for your next vinyl banner project.
So why wait? Get in touch with PGprint today and take your marketing efforts to the next level with our custom vinyl banners. Our team of experts is standing by, ready to help you bring your vision to life. Get started now and see the results for yourself!