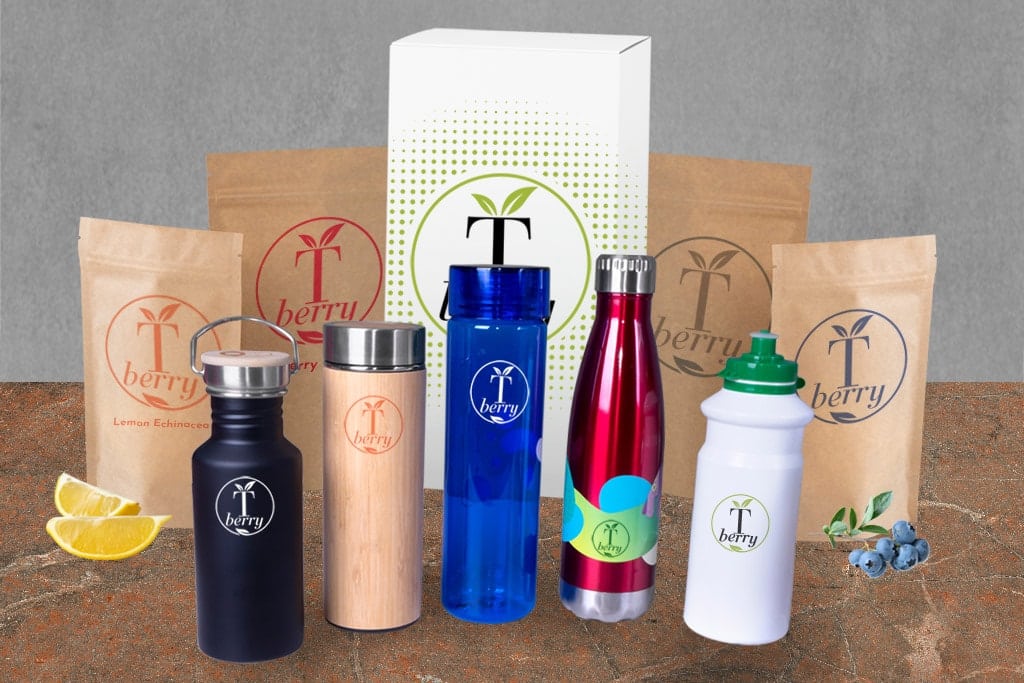 The promotional product industry has grown to be worth more than $20 billion at this point. And it doesn't appear as though it's going to stop growing anytime soon.
Millions of companies order promotional products every year and pass them out to their customers, clients, and employees. If your business isn't putting company swag ideas to good use yet, you should think about changing that ASAP.
You should also think about doing more than just handing out one promotional product on behalf of your company at a time. You might want to create a special swag kit that you can give out.
So, what is a swag kit? What are the benefits of swag kits? And who should you trust to help put together swag kits for your company?
We're going to answer all these questions to illustrate why you should invest in swag kits and begin using them right away for promotional purposes.
What Is a Swag Kit?
A swag kit is a kit that's going to help you take your company's promotional products to the next level. Rather than simply giving out one promotional product to a customer, client, or employee, you'll be able to give them an entire swag kit containing a multitude of products.
By doing this, you'll be able to utilize a swag kit to leave a stronger impression on people. There is a better chance of your client remembering the name of your company after receiving a swag kit from you.
Once you start passing out swag kits to people, it won't take you long to see why so many other companies have started to do it. It's an incredibly effective way to market a company to specific targets.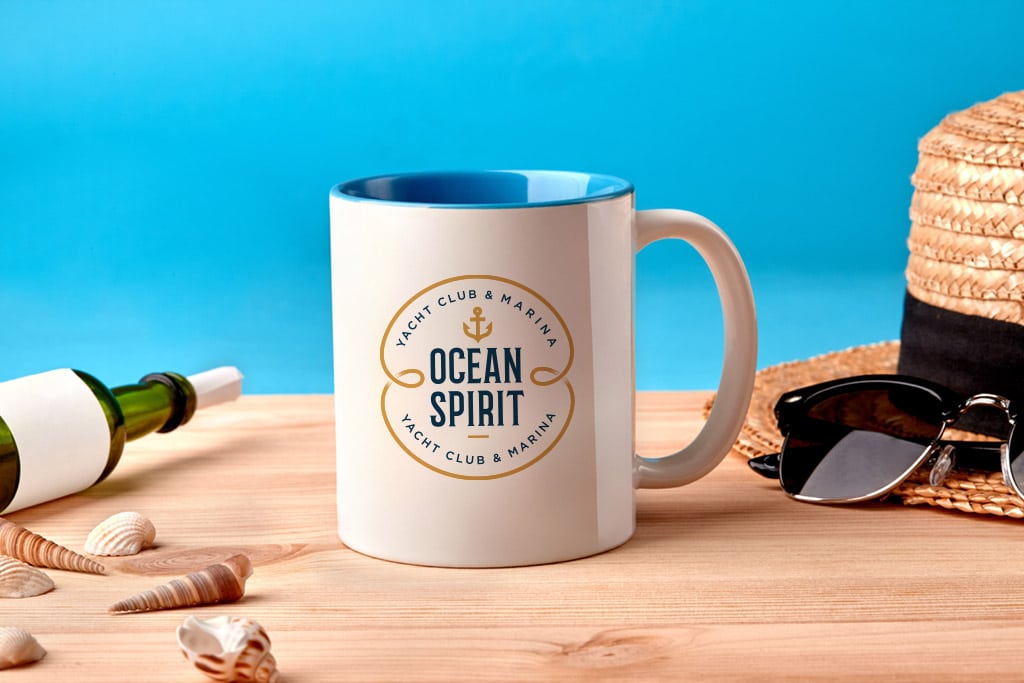 What Can Be Included in a Swag Kit?
The beauty of creating swag kits for your company is that you can stick almost anything that you want in them. You should try to come up with a swag kit checklist from the start detailing some of your best options.
A swag kit can include things like:
T-shirts
Hats
Water bottles
Pens and pencils
Notebooks
Bags
Coffee mugs
And so much more
You can sneak a peek at some of the promotional products that you can mix and match when creating swag kits. There won't be any shortage of options for you to choose from.
Whether you're trying to settle on customer swag and gifts or throwing together a swag box for employees, you'll be pleasantly surprised to see all the options you have. It'll make it possible for you to fully embrace all the benefits of swag kits.
Who Should You Give a Swag Kit To?
One thing that you should keep in mind when it comes to swag kits is that they are going to be a little more costly than traditional promotional products. We'll touch on this a little bit more in a few moments.
Because of this, you will want to be a little pickier about who you give swag kits to, even if you don't necessarily let it be known that you're making them harder to get than regular promotional products. Otherwise, you might end up spending more than you planned to on swag kits.
So, who should get swag kits from you? We would recommend handing them out to:
Customers who spend a certain amount of money with your company
Clients who are just being introduced to your company for the first time
Employees who go above and beyond when it comes to doing their jobs
People who attend special events that your company is present at
You are, of course, more than welcome to hand out swag kits to whoever you would like. But if you're going to be more selective about who gets one, you might want to stick to giving them to the people we just mentioned.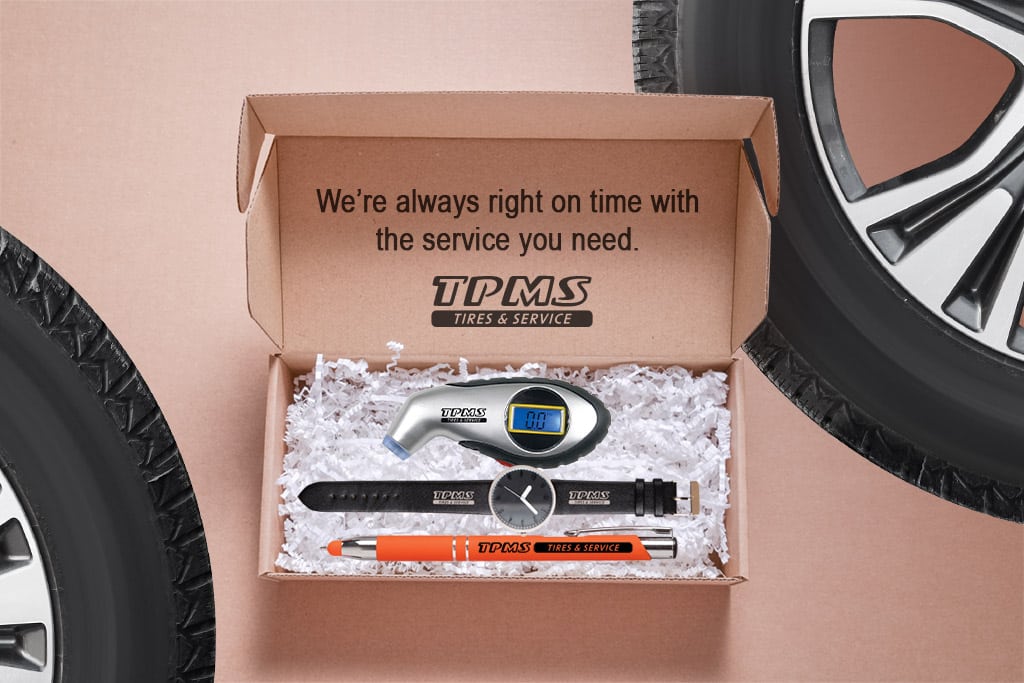 What Are the Benefits of Using Swag Kits?
There is often going to be a slightly higher cost associated with buying swag kits for your business versus buying individual promotional products. But it'll be easy for you to justify this additional cost when you consider all the benefits of swag kits.
When you pass out swag kits to your customers, you'll find that they'll grow to be more loyal to your brand. They're going to want to come back to your business over and over again because of the way in which you've treated them.
When you hand out swag kits to your clients, you'll show that you truly care about the people and businesses that you work with on a regular basis. They'll want to continue to do business with your company thanks to how the swag kits that you sent them made them feel.
When you give out swag kits to your employees, they'll take a little extra pride in working for your company. They'll also feel like you value the hard work they're doing for your business.
All of these benefits will make the investment that you're making in swag kits well worth it. It won't be long at all before you're ordering up another batch of swag kits and enjoying all the advantages of using them as part of your marketing plan.
How Much Do Swag Kits Cost?
One of the things that sometimes scares companies when they're considering using swag kits is the cost that comes along with them. They're afraid that they won't be able to afford to buy swag kits to pass out to customers, clients, and employees.
If you go wild and try to cram too many items into a swag kit, this could very well be the case. But a great thing about swag kits is that they'll give you complete control over how much you decide to spend on them based on what you put in them.
If you have an unlimited budget, you can go ahead and fill a swag kit to the top with all the goodies that your customers, clients, and employees could ever want. If you have a tighter budget, you can scale things back and only include a small handful of promotional products in a swag kit.
The choice is going to be yours. There are swag kits for just about every budget. You can shop around for one that's going to work wonders for your company without breaking the bank.
Should You Create Swag Kits Yourself?
Another thing that might prevent you from investing in swag kits is the perception that you're going to have to create them from scratch yourself. You already have a million and one other things on your plate, so creating swag kits on your own might not seem all that appealing.
But you should know that you won't have to do this if you don't want to. There are companies that can talk to you about what you would like to put into swag kits, create these promotional products for you, and fulfill your order by putting together your swag kits for you. The whole process will make things so simple for you.
If you really want to create swag kits yourself, you can try to do it. But you'll find that it'll be easier to let someone else handle the process so that all you'll need to do is sit back and wait for your swag kits to arrive.
Who Should You Hire to Create Swag Kits?
If you're going to hire a company to produce swag kits for you, you shouldn't just Google "order swag kits" and pick out the first company you can find to provide assistance. You might not end up with the right company on your side when you do this.
Instead, you should look high and low for a company that's going to check all the right boxes for you. They should have plenty of experience when it comes to producing promotional products and using them to create swag kits.
The company that you hire to help you should also have a wonderful reputation among businesses that have hired them to help with swag kits in the past. You shouldn't be shy about reading through online reviews for different companies to see which ones have earned nothing but glowing reviews.
Maybe most importantly, you should conduct a search for a company that's going to fit into your preferred price range. You should work to request a quote from a company to see what it'll cost to have them create swag kits for your business.
By taking these steps, you should put yourself in a position to hire a company that will allow you to make the absolute most of swag kits. You'll enjoy working with them and will be able to reap all the rewards of sending out swag kits to certain customers, clients, and employees.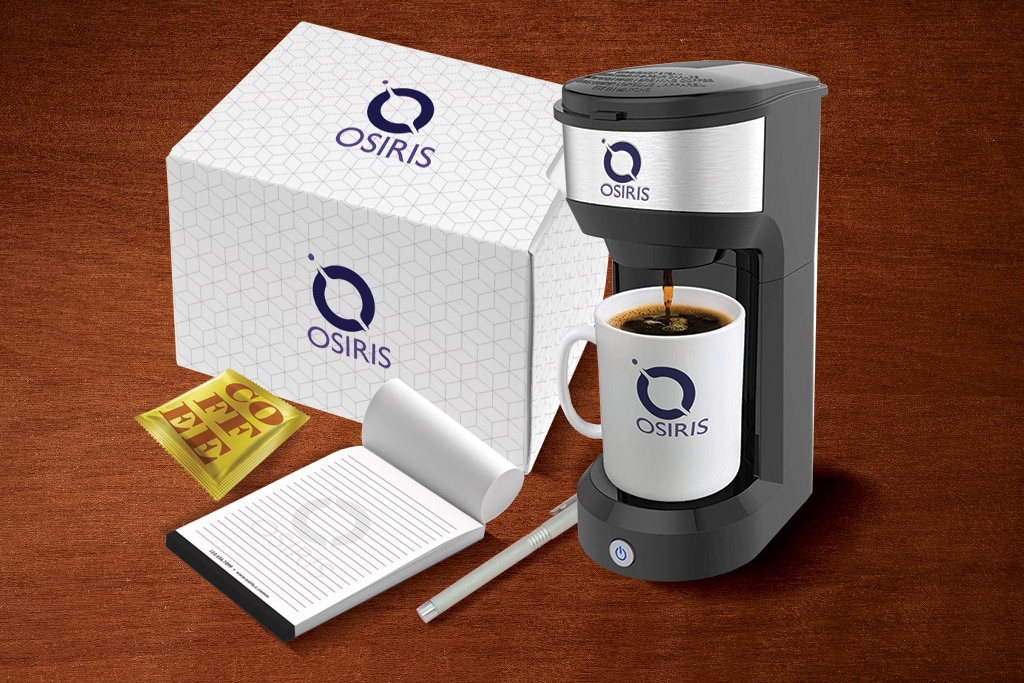 How Often Should You Update Swag Kits?
When you start sending out swag kits to those who you would like to receive them, it would be smart to seek feedback when they undoubtedly begin to thank you for them. You should listen to what people have to say about your swag kits and get a sense of which promotional products they seem to like the best.
This will be important because, every so often, you will need to update your swag kits accordingly. You will want to add and subtract promotional products from your swag kits to make sure you're giving people products they'll actually use.
Depending on what kind of response you get from your initial batch of swag kits, you may also want to increase how much you're spending on them over time. By devoting more money to your swag kits, you can make them even better in the future and ensure that they're worth the investment you'll be making in them.
You can also circle back around and send customers, clients, and employees updated swag kits in the future and catch them by surprise again. It'll keep everyone satisfied and continue to show them how much your company cares.
Does Your Business Really Need Swag Kits?
There isn't any rule saying that your company has to produce swag kits and provide them to those who work with and for your business. But as you've seen here, it would make so much sense for your company to make a strong investment in swag kits if you haven't done it already.
Swag kits will ultimately prove to be even better than individual promotional products. They'll turn into some of the most effective tools that you have when it comes to marketing your company to the masses.
You might even want to go as far as to encourage those who receive swag kits from your company to post about them on social media and tag your company in their posts. This will build up even more buzz around your business and help you get a lot of free publicity in the process.
Let Us Help You Create the Perfect Swag Kit for Your Company
Now that you know about the ins and outs of swag kits, would you like to begin putting together the perfect swag kit for your company? PGprint would love to help you out!
Outside of providing companies with custom brochures and other printed promotional products, we also specialize in handcrafting some of the best swag kits in the business. We can come up with a swag kit for your company that will blow your customers, clients, and employees away.
Contact us today to get more information on the custom swag kits that we can fulfill for your company.