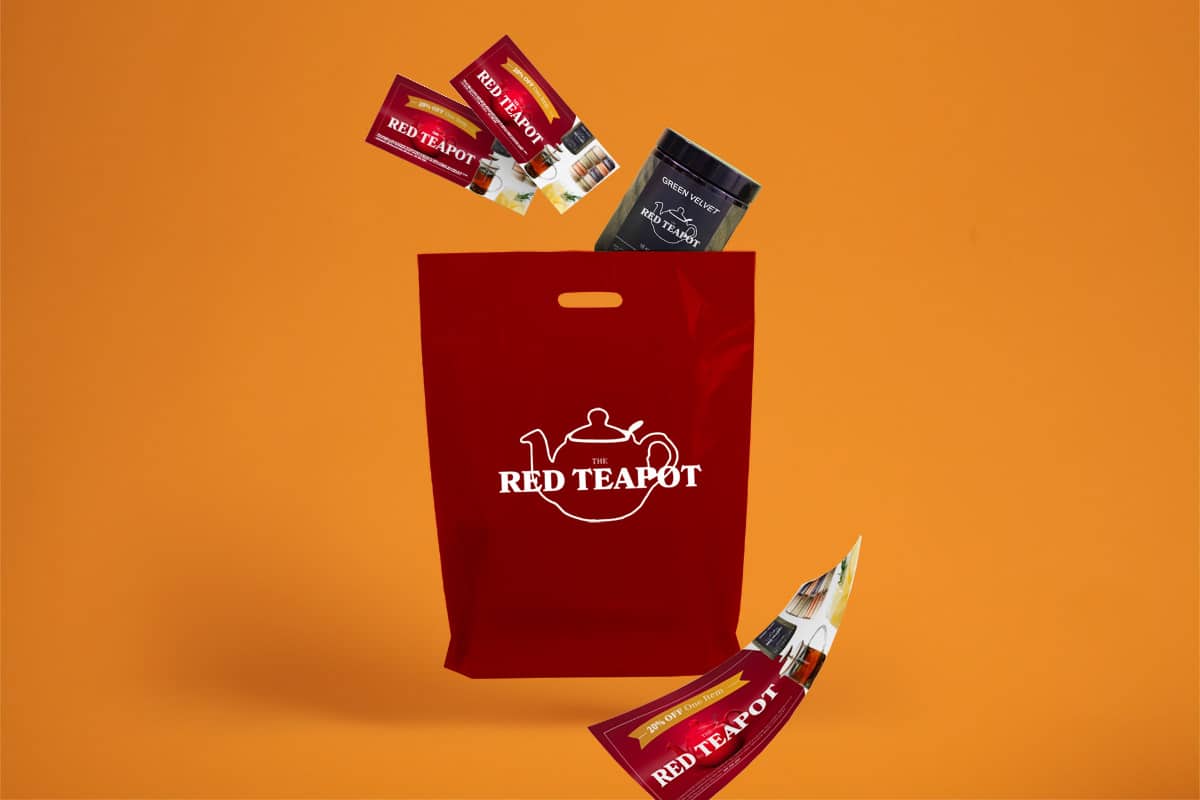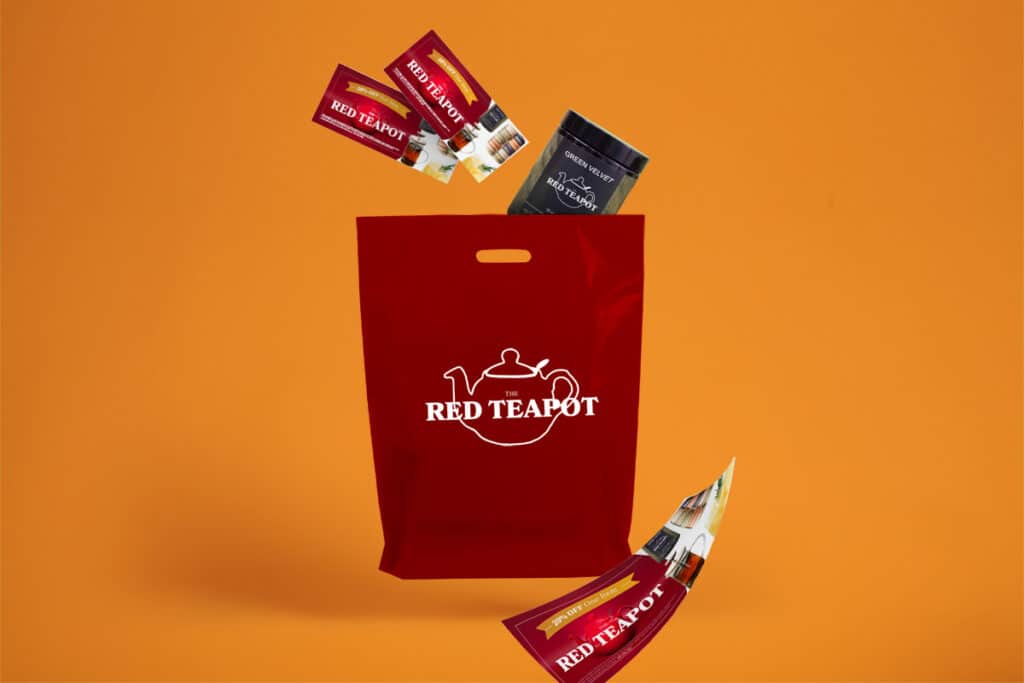 Did you know that repeat customers spend an average of 67% more than new customers? Simply put, it pays to invest in getting repeat business. If you're a business looking for an effective way to increase repeat customers, buck slips are worth considering.
Buck slips are small, printed paper receipts or mini flyers encouraging customers to subscribe to email lists or make repeat purchases in exchange for a discount or special offer. However, you can use them for other things, such as discounts, rewards, or a simple "thank you."
Ultimately, buck slips serve as tangible reminders that reward your customer's commitment, making them more likely to make additional purchases in the future. This guide will highlight how buck slips can help you create loyal customers and improve your bottom line.
The Beauty of Printed Marketing Materials
Printed marketing materials can uniquely benefit customers in today's increasingly digital world. As you may know, customer satisfaction is critical to business success.
As we embrace new approaches to communications and advertising, printed materials remain an effective way to stand out and make an impression on potential customers. After all, we're tired of seeing the same old ads when scrolling through Instagram or Tik Tok.
In particular, your business can leverage items like buck slips and flyers that carry staying power, something special in our fast-paced digital world.
Rather than sitting idly in an inbox, these materials typically take up more physical space, appearing on your customer's kitchen tables or refrigerators, where they stay for months as constant reminders.
As such, printed marketing materials provide companies of all sizes a great opportunity to connect with their customer base in truly impressive ways. Regardless of your industry, they're a great way to stay at the top of your clients' minds for a long time.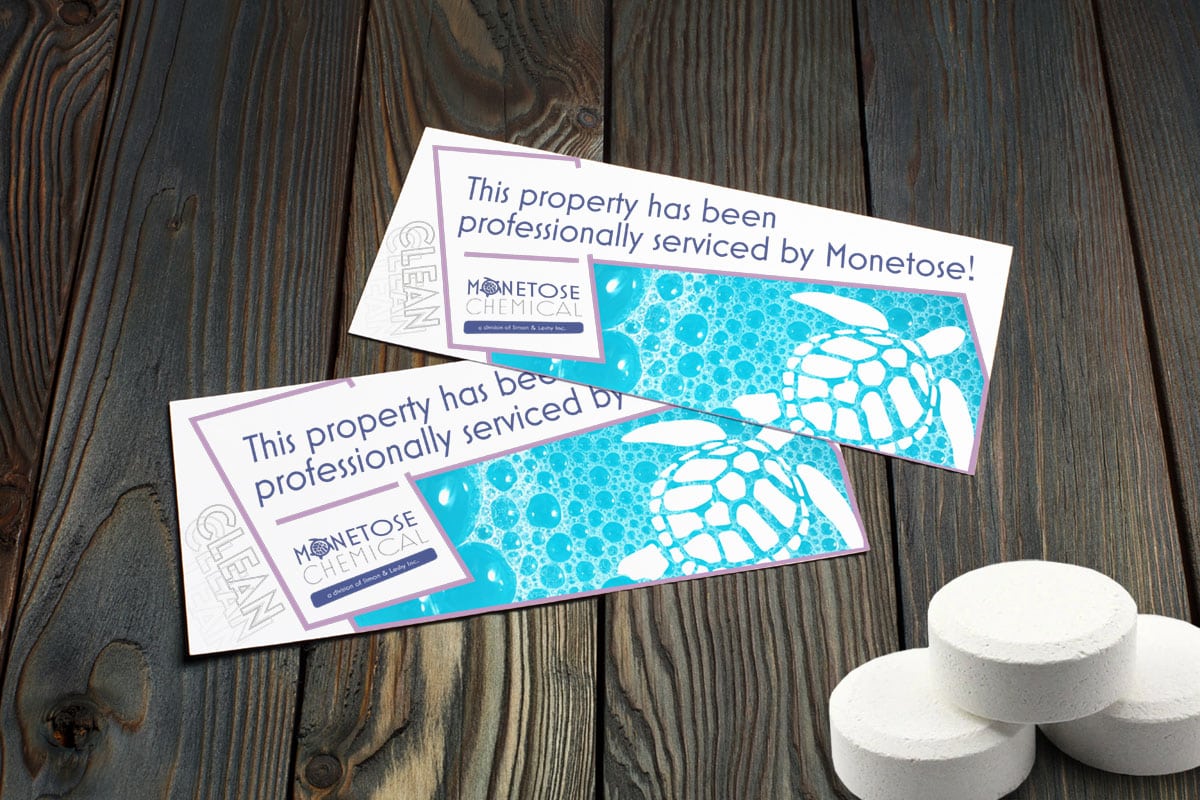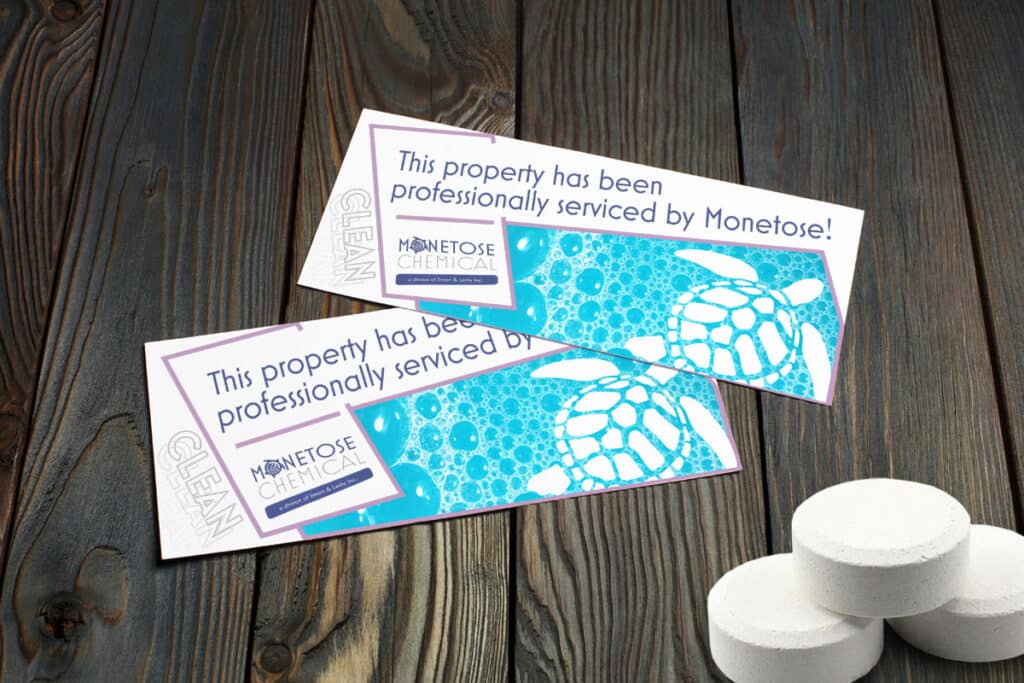 What Are Buck Slips?
Buck slips offer an affordable and creative way to market your brand. They are great advertising tools because they are lightweight, versatile, and easily customizable. With their eye-catching design, buck slips can help spread the word about your business and encourage people to take action.
What's with the name, though? Buck slips were originally little pieces of paper about the same size as a dollar bill, hence the name "buck slip."
Technology and trends have changed over the last few years, and so has their size. Nowadays, buck slips are small enough (usually 8.5 x 3.5 inches or smaller) to fit into a standard-sized envelope, making them an excellent choice for mailings and promotional materials. They can also be used as an inexpensive method to leave a "calling card" or branded signature of your company's services.
They're small slips containing a visually engaging message from your company, typically a promotional offer or coupon. By sending out buck slips to target audiences through direct mail, print advertising, or other channels, your business can use a powerful tool to spread brand awareness and promote business growth.
While they may seem small and insignificant on their own, the cumulative effect of buck slips can have huge impacts on businesses looking to boost their sales and revenue while standing out among competitors.
Benefits of Buckslips
Buck slips offer numerous benefits for businesses that want to advertise their products or services. Overall, they're an efficient and cost-effective method of delivering messages to a wide target audience. However, if you're not sold on why or how to use these printed products, check out this shortlist of benefits.
Attractive
Buck slips are an amazing way to grab the attention of your target audience. They are typically printed with color images, sharp text, and eye-catching designs, all of which help attract a viewer's interest in the promoted product or message.
If used as mail inserts, buckslips stand out against other mail pieces and draw attention to your campaign. Additionally, if you distribute them in person, buck slips can spark conversations among potential customers, inviting them to learn more about what is being promoted. Most common, is to include a buckslip in your packaging if mailing products. In a retail environment, you would include the buckslip with the receipt or at the bottom of your retail bag in order to encourage repeat business as well as to give a visual reminder that can be held onto of where they shopped that day.
The bottom line? Using buck slips as part of a marketing strategy makes it easier or your business to foster deeper customer engagement through eye-catching printed materials.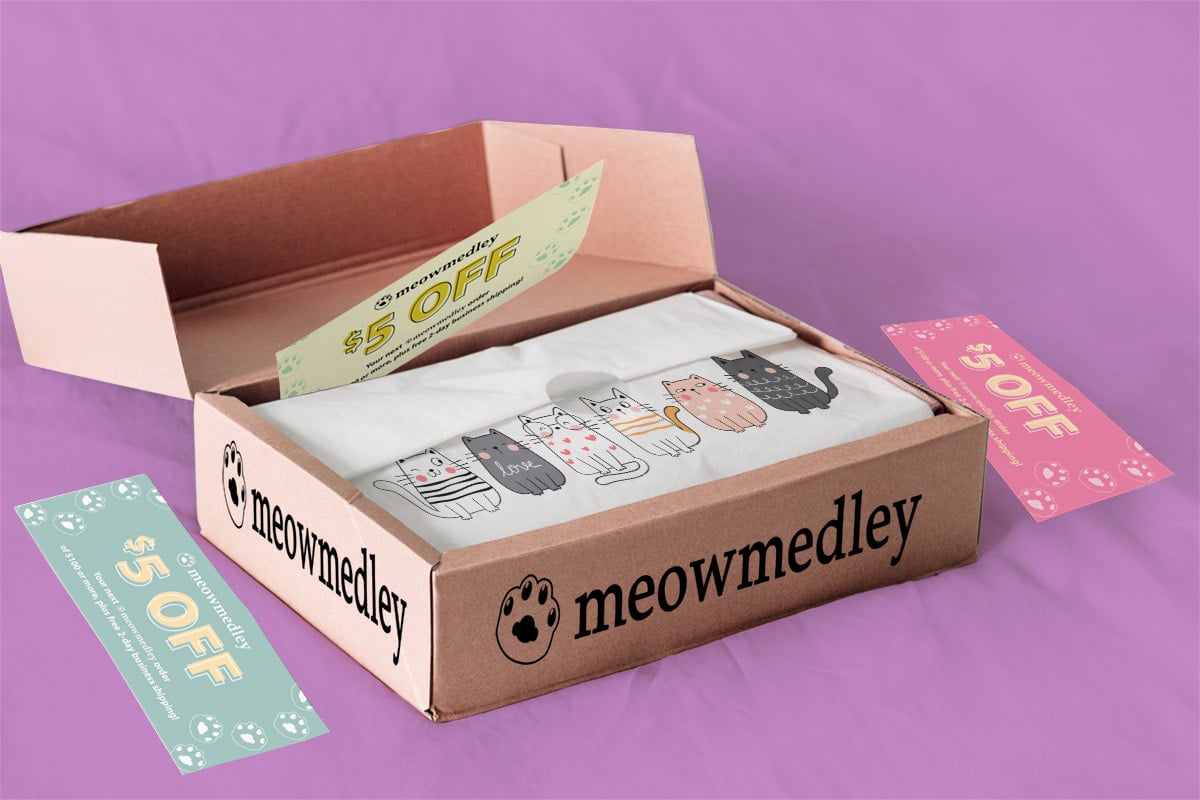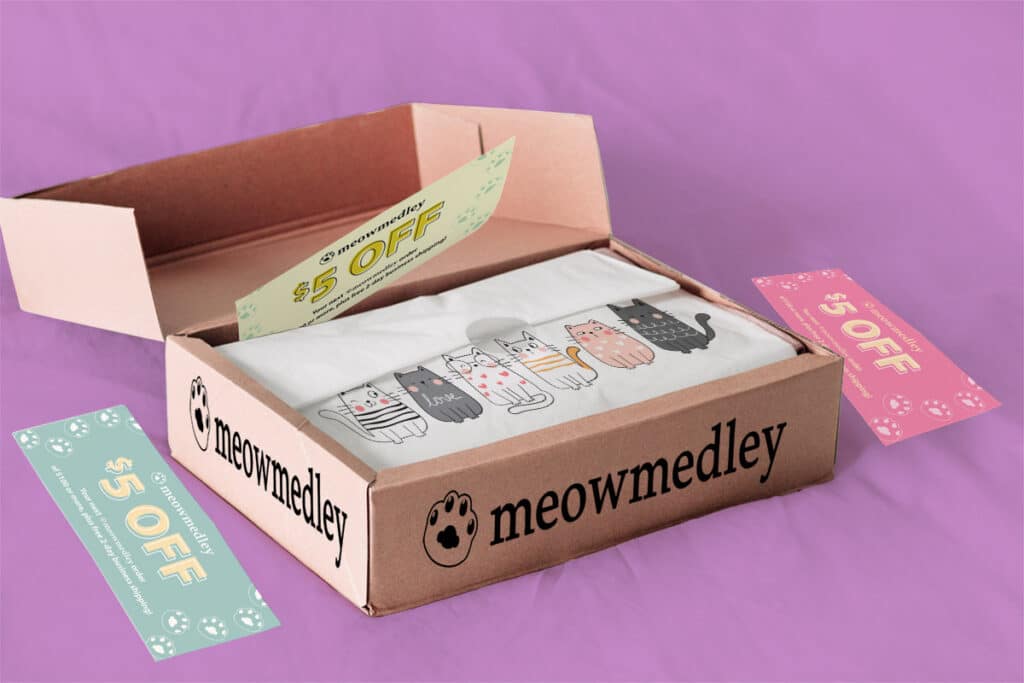 Concise
Buckslips are a highly attractive marketing material due to their limited space. This emphasizes your marketing message.
With greater emphasis on brevity, buckslips create a great platform for businesses to effectively promote essential elements of their offer or product that stands out amongst other materials.
Furthermore, an effective and intelligent design can help to capture attention and engage customers quickly in the tight space available. Simply put, with buck slips, you're forced to consider your marketing message and refine it until it's as brief as possible.
Inexpensive
Buck slips are cheaper to produce than flyers or traditional ads. How so? Well, you can also print a high volume with minimal upfront costs.
The format is small and simple. This allows for flexible applications. Whether you want to include them in your brochures or your monthly postcard, it's easy. This makes it easy for businesses to include unique marketing messages in each piece without increasing their budgets too much.
All in all, buck slips provide high-impact marketing with very low investment — making them an incredibly attractive option for those looking to maximize their ROI and customer retention.
Lightweight
Unlike heavier postcards or full flyers, buck slips are extremely lightweight. You can slip them into a mailer without increasing your shipping costs.
With just a single, slim design, buck slips offer marketers the convenience of distributing their promotional message without inducing extra cost on their part. It's tough to find other types of printed marketing materials with both benefits (effectiveness and cost-effectiveness).
Versatile
We've mentioned this throughout the other benefits mentioned above. However, it's worth its paragraph. Buck slips are incredibly versatile.
Your business can use them to:
Create buzz about a new product or service
Alert customers to future sales or events
Drive traffic to web pages
Act as limited-time or seasonal coupons
As they're completely customizable, their design can take the form of whatever creative idea you have. With limitless possibilities for customization, these marketing materials are incredibly attractive for businesses seeking an effective way to get ahead.
When to Use Buckslips
If you invest in printed marketing materials, buck slips are an invaluable option. They allow you to give customers detailed information about your products or services.
However, the key to getting the most out of these mini flyers and gaining repeat business lies in knowing how and when to use them.
Coupons
Buck slips can be an effective way to get repeat business. Using them as coupons, you can give your customers a tangible reward for repeat visits to your store. Offer discounts or special promotions like buy one get one free to incentivize repeat purchases from customers further. Printing buckslips on specialty paper such as glossy magazine stock also makes it much more difficult for anyone to try and print their own at home, ensuring the genuine article is recognized at a glance.
All in all, buck slips are easy to design and print and are a great way to offer immediate rewards for returning customers — giving them good value that hopefully encourages loyalty and repeat visits.
Thank You
Sending out buck slips to thank customers for their patronage is a great way for your business to stay connected to its customers and show that they are appreciated.
Customers like being thanked for spending their hard-earned money at a business. With buck slips, it's easier to tell them how valued they are.
For example, you can have them ready at your cash register to hand out to customers after every purchase. Include a small discount code and thank you note on each buck slip. It'll make customers feel valued and encouraged to return for another visit.
New Services
Buck slips are an easy way to reach current customers and keep them returning for more. To do this, you need to let your customer know why they should be interested in the new offering, its benefits, and how it meets their needs.
Ensure that your buck slip also includes a clear call to action to make it easy for people to contact you. This approach allows your current customers to learn more about new offerings without feeling like they're being bombarded with too many messages.
What if you don't have new services or products? Use buck slips to announce a new location or to remind customers of current services. However you do it, the goal is to stay at the top of their minds.
Tips for Using Buckslips for Repeat Business
As you can see, buck slips are an excellent way to increase sales and build a solid, loyal customer base. However, there's more to just printing these marketing materials and handing them out. Here's how to use them effectively as part of growing your business.
Design Consistency
Keeping your designs consistent across all your printed materials helps customers remember who you are and what you offer.
When it comes to buck slips, for example, a consistent look shows the customer that the offer is coming from a reliable source, increasing the likelihood that they'll take advantage of what you offer.
It also helps cement your brand in customers' minds and builds trust, leading to repeat business and continued success.
Color Choices
Color combinations can be used to tie in a specific branding palette or be unique to your product or campaign. As for small coupons and buck slips, you should use bright and bold colors to draw the readers' eyes toward what matters the most.
Contrasting colors work particularly well for creating an eye-catching promotional piece. For example, a vivid yellow against a dark navy background can make a buck slip stand out.
Prioritizing color psychology and trends can also help you choose fitting hues. Warm colors often prompt emotion or action. Cool tones create an atmosphere of calmness and trustworthiness.
Copywriting
A few keywords can make a big difference in encouraging customers to continue doing business with you. Use persuasive language that highlights the benefits of working with your company.
Phrases such as "experienced experts," "attentive customer service," and "superior quality products/services" give readers a reason to choose you over other businesses.
Looking for a pro tip? Ensure your buckslip contains all relevant information so that customers know what they will get and how easy it is to get it from you.
New Services
Customers appreciate it when businesses take the initiative to reach out and remind them that they can enjoy an even more comprehensive range of products or services. This can help build loyalty with current customers, increasing their commitment to you long-term.
So, using buck slips to communicate the expansion of your service offerings helps cultivate trust. It lets your customers know you are doing everything possible to meet their needs.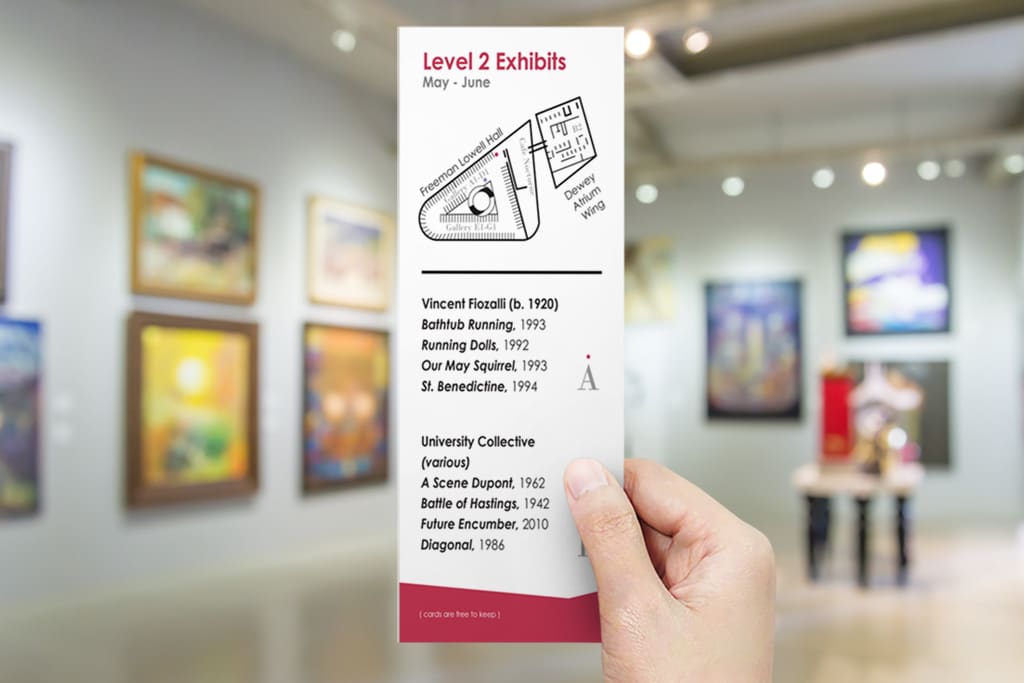 Timed Offers and Events
A great way to use this kind of promotion is through timed offers or offers with a limited window. A good example is "get 25% off until April 1st!" This creates urgency for customers and encourages them to purchase sooner rather than later.
Ultimately, timed offers motivate people to take action within a certain timeframe. This increases the chances of people engaging with your offer and can help you ensure you have proper stock on hand for their purchase. Offering special discounts and other incentives for coming soon gives customers more reasons to visit your establishment, making it easier to encourage repeat business.
Printing Quality
Sending out marketing materials, especially buck slips, involves more than just creating the design; it requires a high-quality print job. Therefore, partnering with a professional printing company is important. This will ensure that your repeat customers receive impeccable quality materials.
Furthermore, working with a professional printing company ensures that production timelines will be met without sacrificing quality standards.
Enjoy Business Growth with PGprint
Ready to enjoy repeat business and more business growth? PGprint can help you get there.
As one of the top printing specialists in the industry, you can count on us to provide an attractive buck slip that will help set your business apart and give you a competitive edge.
Contact us to chat about your project. We'd love to show you how we can help you with all your professional printing needs.