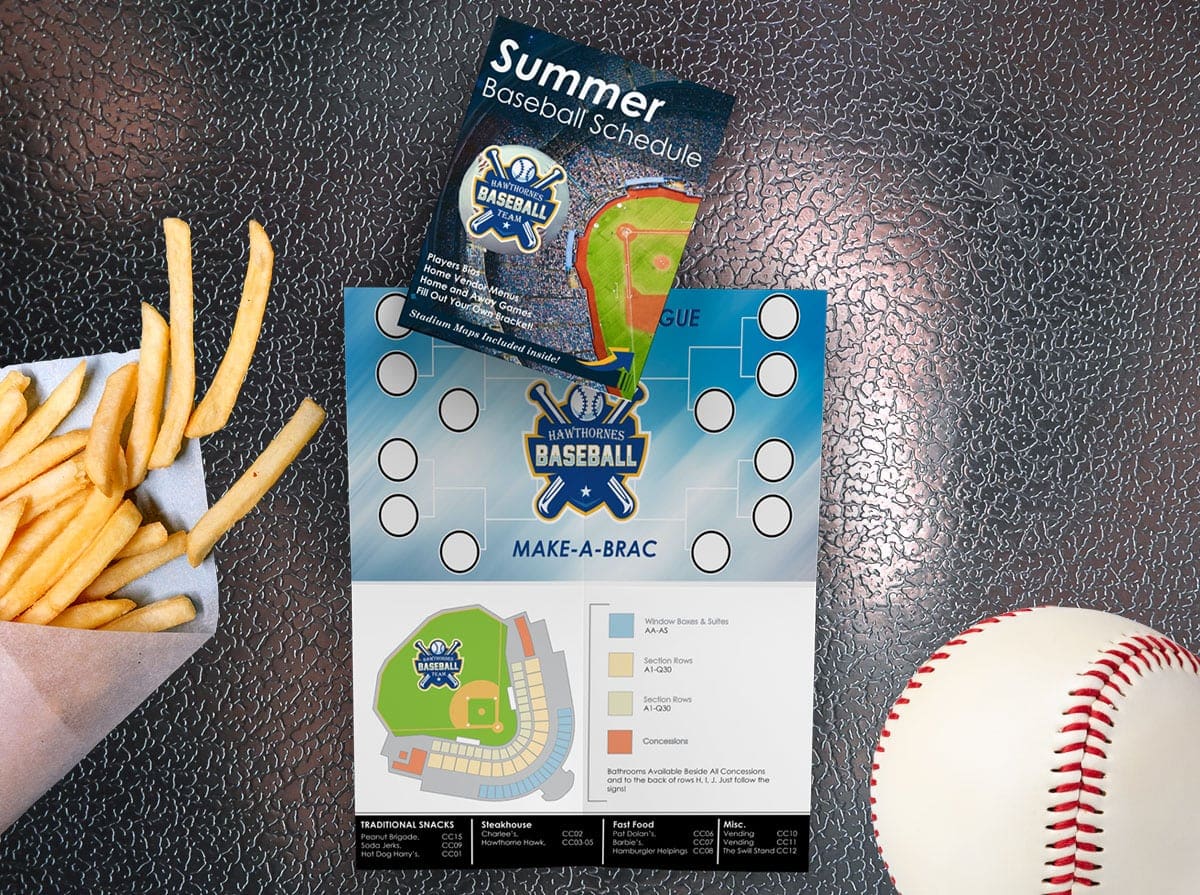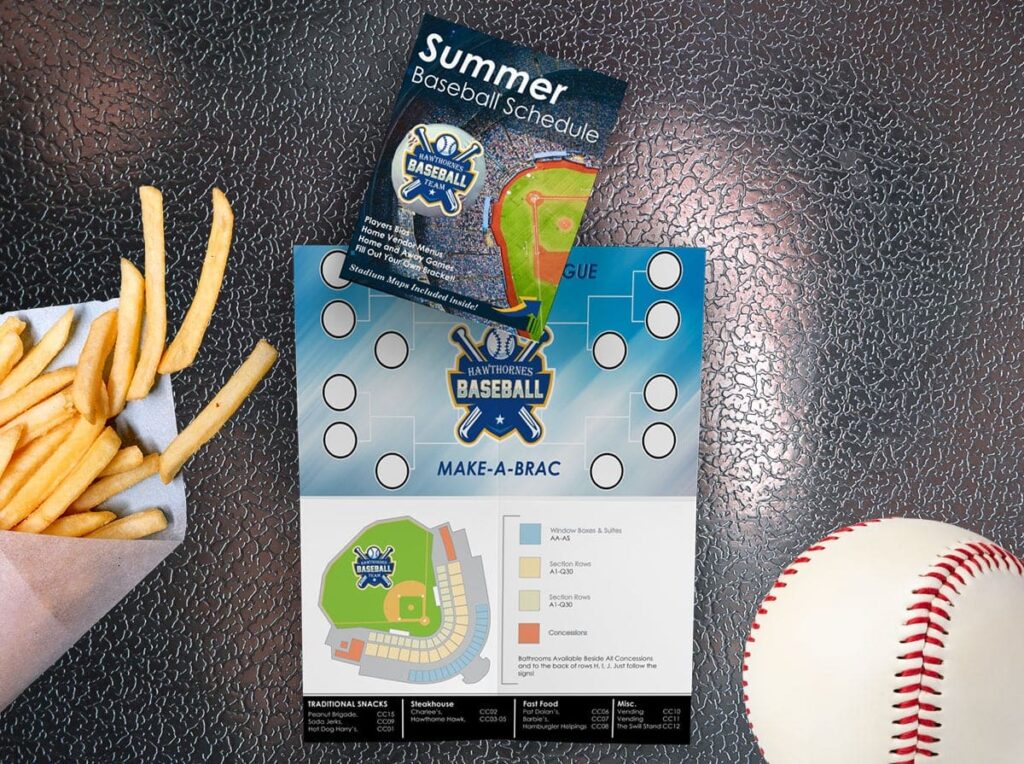 Time management is incredibly important when planning any kind of event.
The last thing you want is for your guests to be sitting around and waiting for something to happen. This is why most modern events have a schedule planned for the event. This schedule is normally distributed at check-in so that everyone is in the loop.
While having a schedule on the table is great, mini schedules are an even better option. These schedules are smaller and can be printed for everyone to keep them. This way, they are informed of the schedule while also being able to keep a souvenir when they go home.
Want to learn more about the benefits of mini schedules for your event? Here's a complete guide on mini schedules and a few schedule ideas that you can use for your event.
Types of Schedules
As mentioned above, schedules are important to help inform everybody of the day's proceedings. These schedules tend to include more details about the event so that everyone understands what to expect. In most cases, the schedule will include a starting time and some small details about what's going to happen.
If there's a speaker, the name of the speaker will appear alongside the corresponding time. This helps everyone know what to expect and at what time to expect it. However, there are a few different kinds of schedules that people use for events.
Different schedules work for various kinds of events. The kind of schedule that you would design for a wedding would not be the same as the one you design for a funeral. While the design and style of the schedule can vary, so can the placement and size.
This is why there are three main kinds of schedules that you can expect at events today. The main three options are room schedules, table schedules, and pocket schedules. To help you understand the various options, here's a quick look at these three kinds of schedules.
Room Schedules
One of the most popular schedules that many people use is room schedules. These schedules are designed as large posters and are placed outside an event hall or room. This is placed outside the room so that people can look at the schedule as they enter the venue.
This kind of schedule is great for corporate events and weddings. However, the placement does come with a few downsides as well. The main downside is that your guests are forced to remember the schedule once they're inside the hall.
In most cases, the schedule outside is there to help people read about the schedule as they're waiting to enter the hall. It's important to note that these kinds of schedules are affordable to design and print. This is because you just need one or two outside the venue.
While the posters are larger than other schedules, you do save some money as you just need to have a few printed.
Table Schedules
Another popular schedule to consider for your event is table schedules. These schedules are printed and displayed on each individual table within the venue. If you're hosting an event with 10 tables, you would only need to print 10 of these schedules.
The schedule is usually framed and placed in the center of the table. This would not be the centerpiece of the table but can be decorated to blend with the rest of the table. In this way, the table schedule is one of the best-looking options that you can get.
While the table schedule does come with its benefits, there are also a few downsides to mention as well. The main downside is that only one person can look at the schedule at a time. In most cases, a table will have around 10 to 15 people.
This means that everyone would need to wait for the schedule to be passed around. This can be incredibly frustrating to deal with.
Pocket Schedules
Pocket schedules are mini schedules that are small enough to fit in your pocket! This is a great alternative for those who want to print schedules for every guest at your event.
This schedule is designed to be small and compact. This means that you can use it to decorate part of the table. In most cases, event planners will design the mini schedule to pair perfectly with the plate and the table décor.
This schedule solves all the issues of room schedules and table schedules. This is because the mini schedule is small enough for everyone to have their own. The compact design means that you don't have to wait for other people to pass you the official schedule.
Another major benefit of pocket schedules is that they can double as great souvenirs. You can design the pocket schedule to have another image or design on the other side of the card. This way, you can use the schedule to commemorate the entire event.
The Benefits of Pocket Schedules
Pocket schedules come with a ton of benefits that can help elevate your entire event. Whether you're hosting a wedding or a corporate ball, pocket schedules are a great option. Here's a quick look at the key benefits of pocket schedules.
Affordable
One of the main benefits of pocket schedules is that they are more affordable to print compared to other kinds of schedules. The small-form factor means that business printers can print multiple schedules on a single page. This speeds up the printing time and saves you money in the process.
Easy to Design
Pocket schedules are quick and easy to design. Most schedules are designed to fit in the palm of your hand, so there's not much information that you can put on it. Most people will include a design on one side and a schedule on the other.
When it comes to the schedule itself, it's important to keep things simple. This will ensure that your schedule doesn't look cramped when printed.
Doubles as a Souvenir
When you print pocket schedules, they can also double as souvenirs. This is because they are small and can fit in your pocket when you're going home. This is why many people choose interesting designs on the other side of the schedule to commemorate the event.
Saves Money
Since these schedules are smaller, they are more affordable to print. When business printers print your schedules, they can fit multiple schedules on a single page. This means that you pay for one page but get four schedules.
If you design smaller schedules, you can save even more money. This way, you can give everyone their own schedule at a more affordable price.
Saves Time
Pocket schedules mean that everyone can have their own schedule. This means that your guests will not have to sit and wait for someone else to finish with the schedule. In this way, pocket schedules are the most effective option.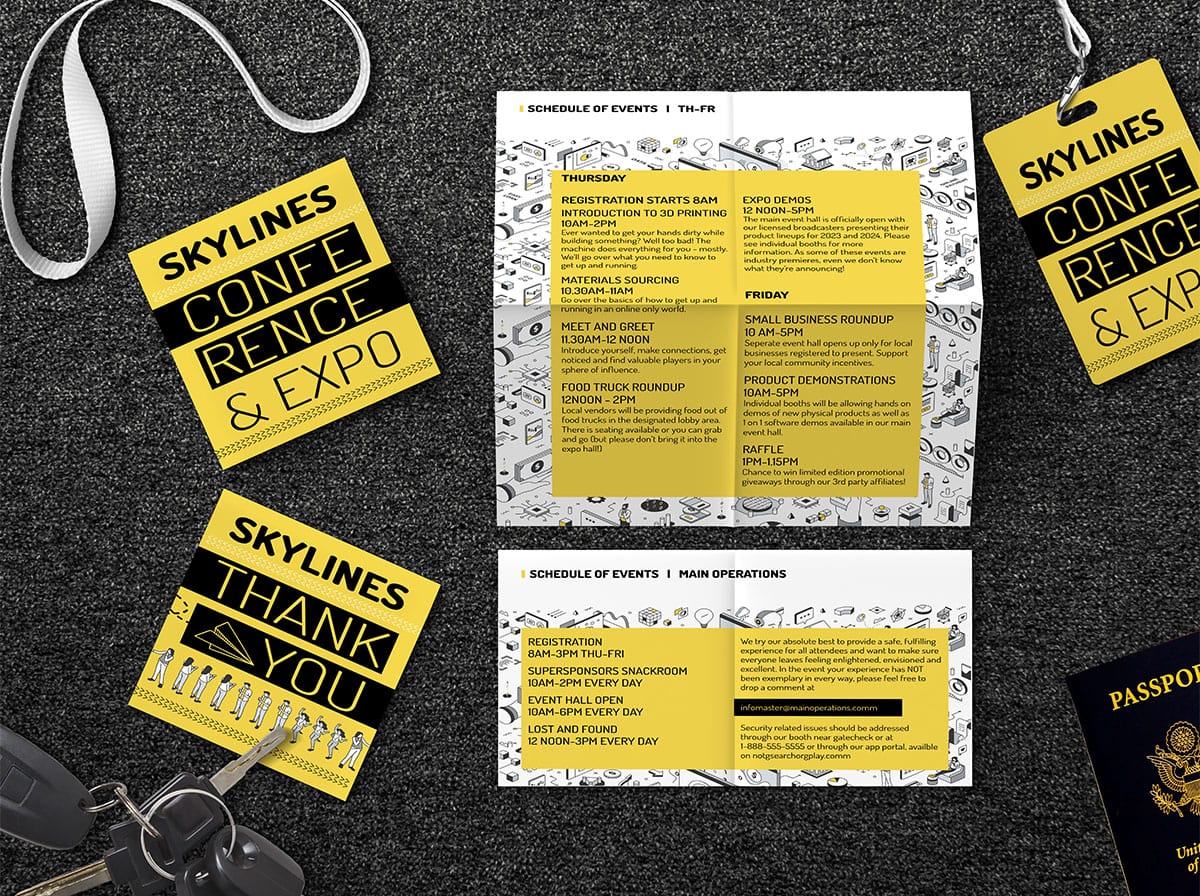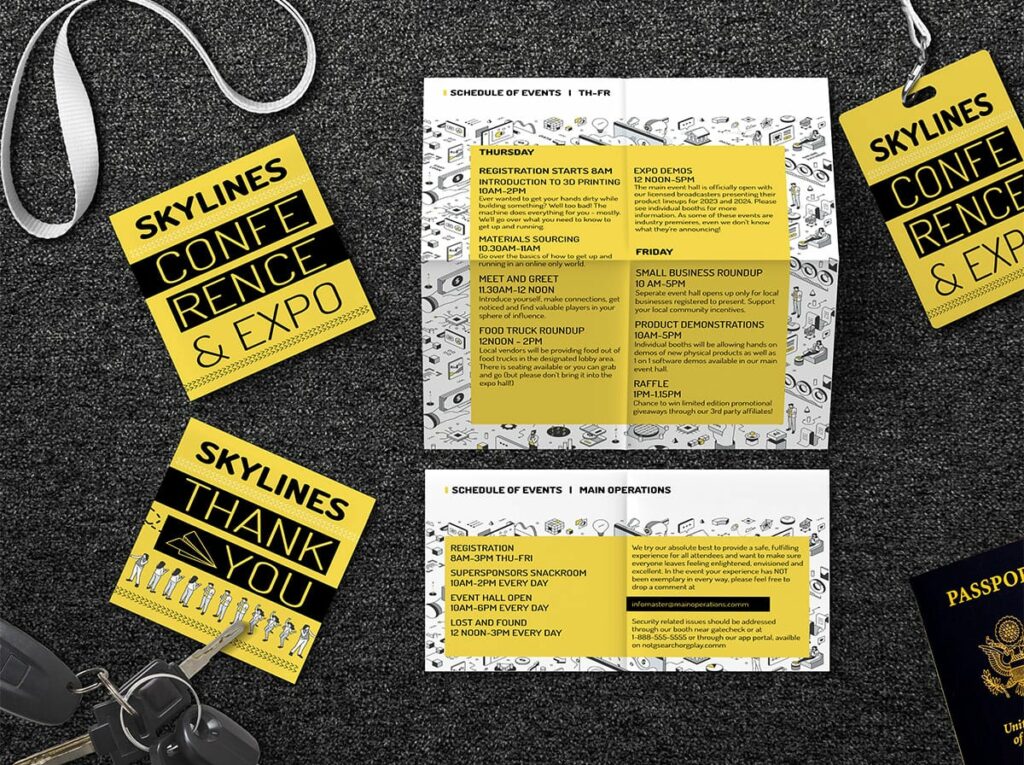 The Best Schedule Ideas
Are you trying to think of the best mini schedule ideas? We've got you covered. Here's a quick look at the best mini schedule ideas that you can use today.
1. Academic Schedules
Academic schedules are important to keep on you at all times. Whether you're in school or at university, having a pocket schedule in your pocket can help save you time and get you to your next class quickly.
2. Mini Event Schedules
If you're hosting a small event, consider creating event schedules that can be placed on every plate or given as part of a giveaway bag. This is a great way to welcome your guests and inform them of what's going on. This is a very simple option that can double as a practical piece of memorabilia.
3. Corporate Schedules
Corporate events can quickly get confusing. Most corporate functions are trying to balance professionalism with fun. While this sounds amazing, it's difficult to pull off.
Creating corporate schedules are the best way to inform your guest of what's happening throughout the night. This way they can stay informed about what to expect at what time. You don't want people partying when they need to be serious.
And you don't want anyone serious when they need to be partying!
4. Festival Schedules
If you're going to a festival, the lineup is important to keep an eye on. This is what you can use to plan out your entire day so that you know where to be and at what time. While most of these event schedules are online, there's no guarantee that you're going to have a phone signal at the event.
This is why it's so important to design festival schedules that people can just put in their pockets. The small design lets people keep it on them easily.
5. Wedding Schedules
Wedding ceremonies are simple and elegant. This is why you should always design a wedding schedule to match. Pocket schedules are a great option for weddings as they can be kept forever as a souvenir.
This saves you money when planning your wedding!
6. Party Schedules
There's no party or event too small for pocket schedules. Even if you're hosting a dinner party with some friends, you can design pocket schedules to let everyone know what course they're getting at what time. You can also use it as a mini menu.
7. Fun Schedules
If you're planning a special date or event, consider creating a fun schedule to plan everything out. This doesn't have to be formal or fancy, it can be as creative or silly as you want. Since pocket schedules are small, you can create something practical for the event that can also be kept as a reminder of your special day.
Design and Printing Services
If you're wondering how to create mini schedules, the answer is much simpler than you may think. Design and printing services can help handle most of the heavy lifting for you. From design to printing and shipping, everything is handled on your behalf.
The Benefits of Holistic Services
Holistic services are always the way to go. This is because you can have the design, printing, and shipping done under a single roof. This streamlines the entire process and can actually save you some money at the same time.
The best companies will handle every aspect for you. This starts with the design phase as the company will help you structure and design your mini schedule. Once you complete a design for your schedule, everything is handed to the printers.
Business printers are far more advanced than any printer you may have in the office. This will help you print high-quality images in an efficient way. Additionally, it's far cheaper for them to print in mass compared to you struggling with your office printer.
The last step of the process is to have your printed piece shipped to you. If you are hosting an event out of town, your schedules will go directly to the event venue! This saves you time while taking even more stress off your shoulders.
Create Custom Schedules Today!
Creating custom schedules is a creative way to share information. Schedules are incredibly important to keep things running on time. Whether you're at an event, a wedding, or a business function, schedules are a great way to inform everyone of what to expect.
This is why mini schedules are such an innovative and creative solution to the problem. What makes it better is that you can fully customize your mini schedule with us. We can help you every step of the way so that you can create stunning mini schedules for your event.
Contact us for more information.