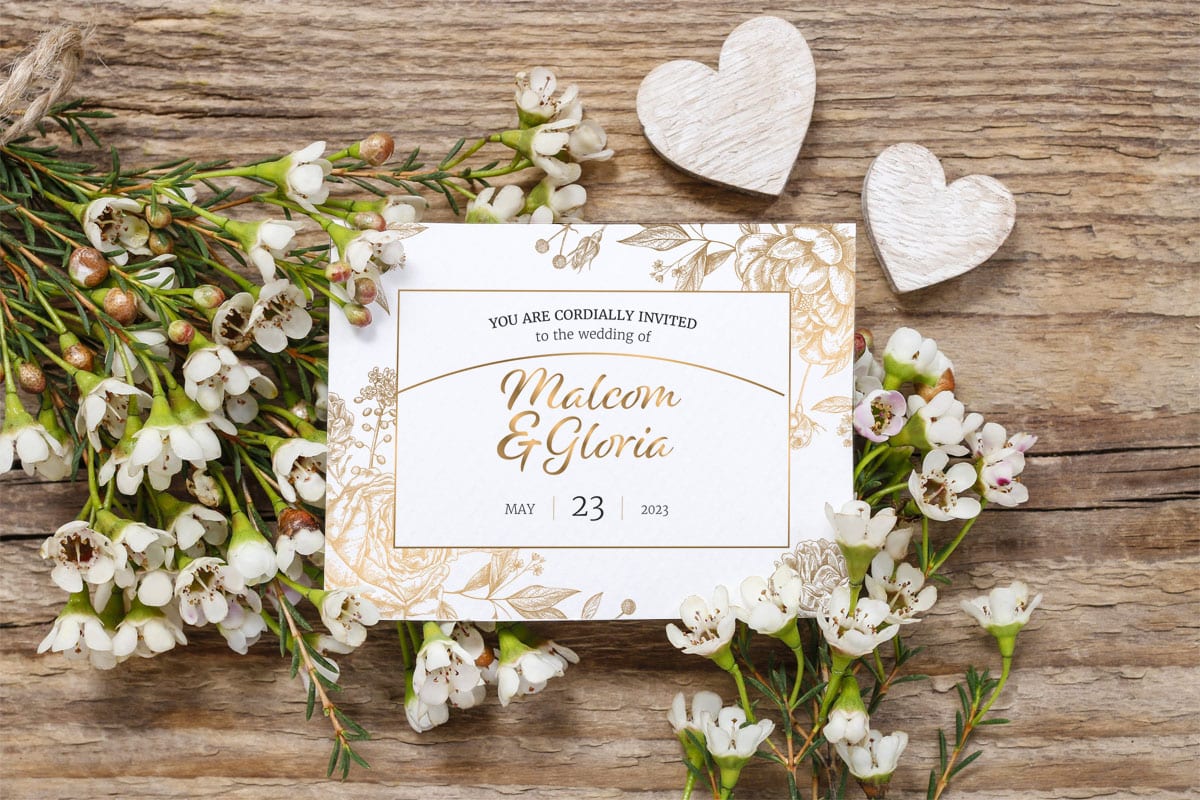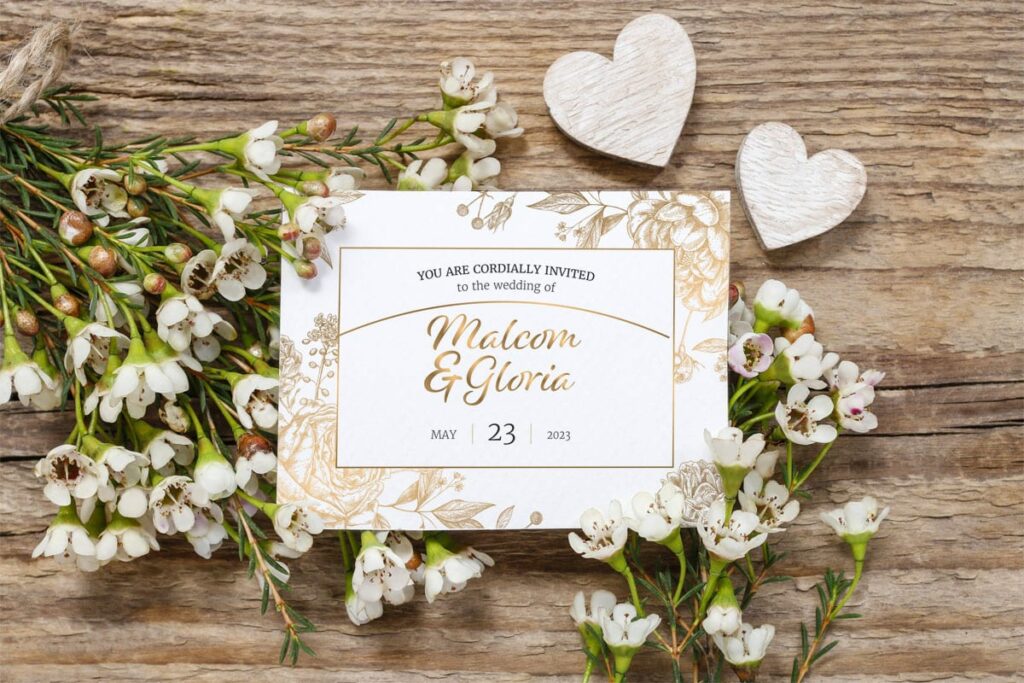 Getting married isn't for everyone. For some, it represents a lack of freedom and control. That level of commitment is too much.
However, for most of us, marriage is something to be celebrated. Committing yourself to your partner is the ultimate expression of love and loyalty.
And in return, you receive something invaluable, a partner who will always have your back. That all being said, getting married can be stressful. Fortunately, you can reduce the stress of planning a wedding by doing a little homework.
For example, we're here to tell you exactly what to include in wedding invitations so you don't have to worry about missing any important details. Keep reading for everything you need to know about wedding invites.
1. The Guest's Name and Address
First and foremost, you need to make sure your wedding invitations get to the right people. Create your guest list and get their address information. This includes:
Their name
Street address
City, state, and zip code
This information will be written or printed on the envelopes so the postal service can deliver them to the correct recipients. However, to make your wedding invitations more personal, you'll also want to include your guests' names on the invites themselves.
2. The Host's Name
Many weddings are funded by the parents of the bride and/or groom. In this case, the host would be considered those who helped pay for the wedding.
This information definitely falls under the umbrella of what to include in wedding invitations. It gives the hosts the recognition they deserve for financing your big event. Generally speaking, the hosts are named as the ones inviting the guests to the wedding.
3. The Name of the Wedding Couple and the Title of the Event
There are many different types of wedding invitation templates. At PGPrint.com, we have custom folded invitations and flat invitations, depending on the style you prefer for your wedding invites.
On the front of your invite (if you're using folded invitations) be sure to include the name of the couple and the title of the event. It may seem obvious, but it's important to define the purpose of the event, which in this case, is a wedding.
4. The Time and Date of the Wedding
The next items on our list of what to include in wedding invitations are the date and time. This includes both the ceremony and the reception.
People need to know what day to set aside in their schedules to ensure they're available for your wedding. They also need to know what time the wedding ceremony will begin so they arrive on time.
Be sure to include when the wedding reception will begin and end. If they have young children, work obligations, or a busy schedule, this information is vital for planning ahead.
5. The Location of the Wedding Ceremony
One of the determining factors in your guest attendance will be where your wedding is located. People who have weddings in far-away places or at venues that are difficult to access will have fewer RSVPs.
Regardless of if your wedding is in the middle of the woods or in a hotel ballroom, you need to tell your guests exactly where it is and how to find it. For typical locations like churches, hotels, and other traditional venues, a simple address should suffice.
However, if your wedding location is off the beaten path or far away, it's important to provide directions so no one gets lost. You can hand-write directions or include a Google Maps print-off in your wedding invites.
6. The Location of the Wedding Reception
Some wedding receptions are in different locations than the actual ceremony. If this describes your situation, this location should be on your list of what to include in wedding invitations. This includes directions if the location is difficult to find.
Some wedding hosts provide transportation for their invited guests. If transportation is included for your wedding ceremony or reception, be sure to add this information to your wedding invites.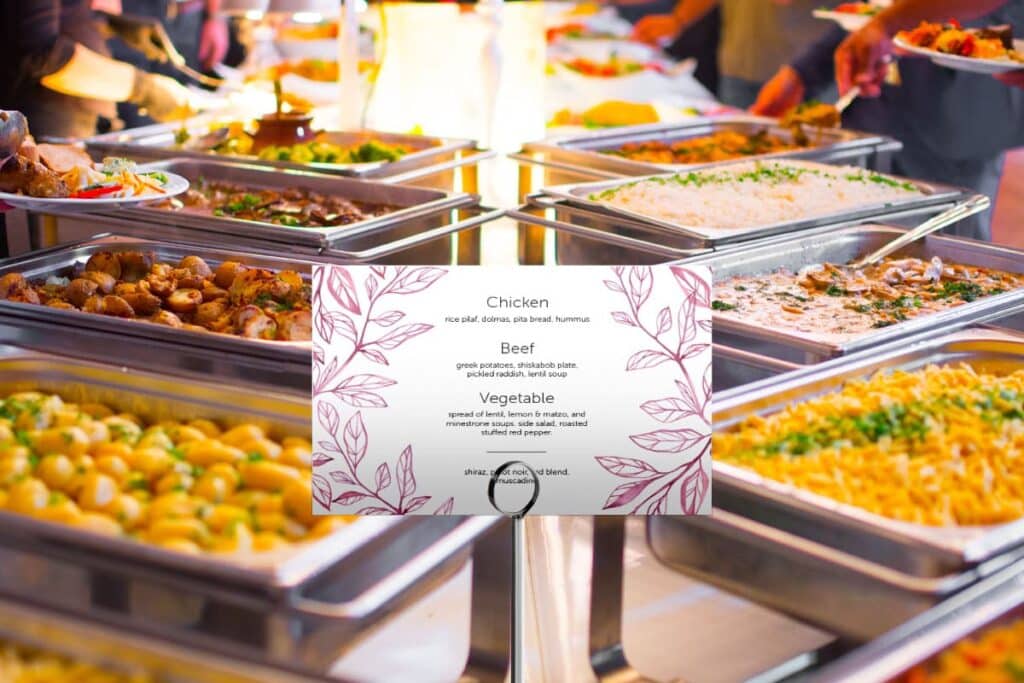 7. Dinner Options and Meal Order Forms
Wedding receptions typically provide catered food for all of the guests. The type of food provided depends on:
The theme of your wedding
The location of your wedding
The time of your wedding
Your budget
And more
You also have multiple options in terms of how you want to feed your guests. You can choose a caterer that provides a buffet-style spread or one that serves individual plates. If you're giving your guests an option for their meal, include the order form in your wedding invitations.
8. Preferred Dress Attire
One thing most people don't think about when deciding what to include in wedding invitations is the dress attire. Formal weddings typically require guests to come dressed for the occasion. Whereas, laid-back outdoor weddings allow for more casual attire.
How do you want your guests to dress for your big day? What is the most appropriate dress code for your theme?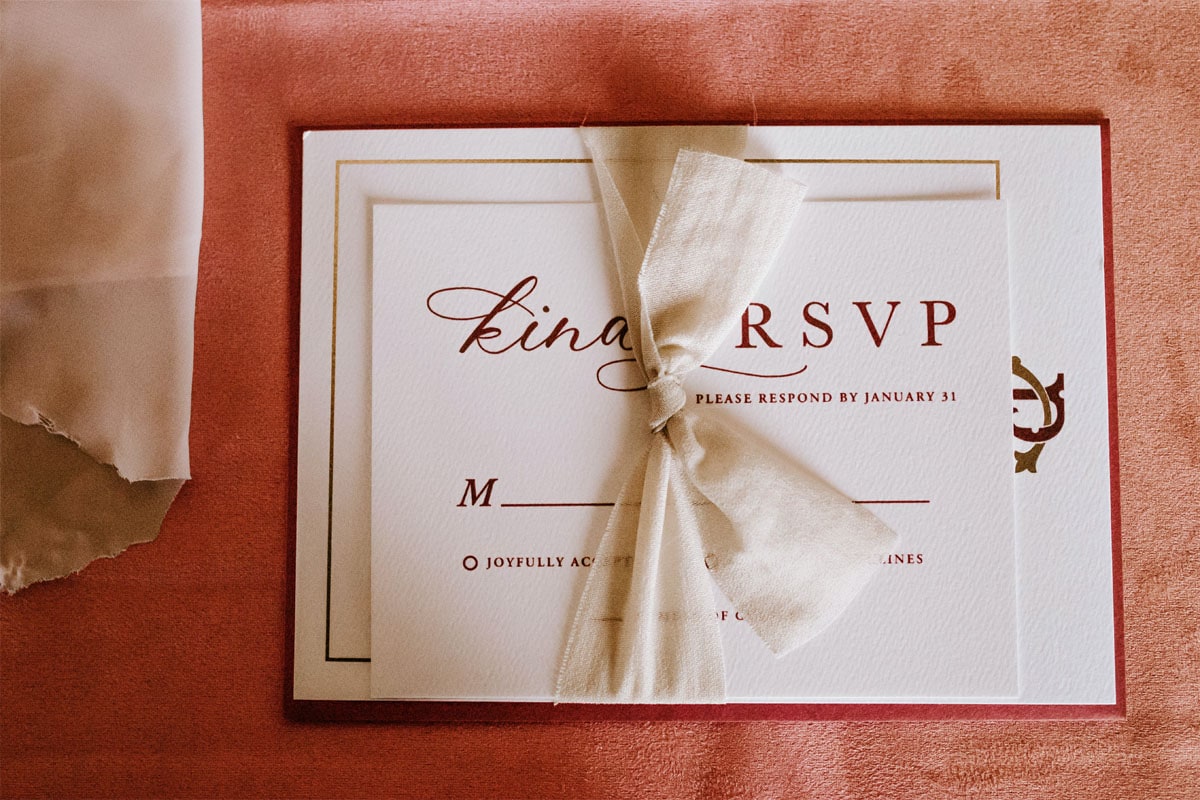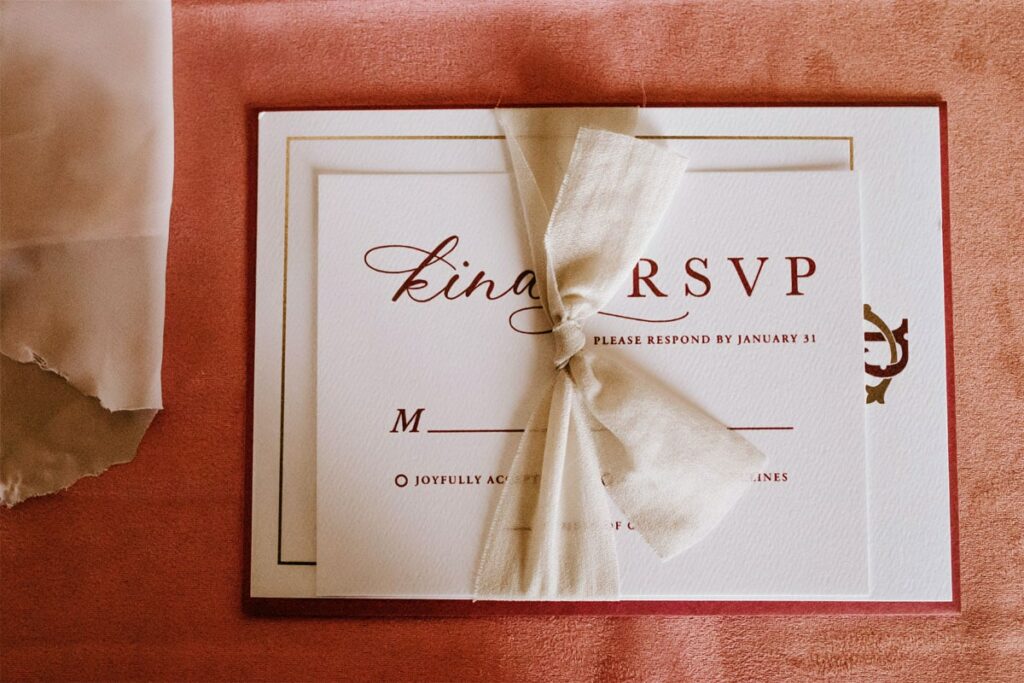 9. An RSVP Card
If you want people to respond quickly to your wedding invites, add RSVP cards with pre-paid postage to your list of what to include in wedding invitations. The less work your guests have to do to respond, the better.
Aside from pre-paid postage, make sure you have the return address already filled out or printed on the card. The more RSVP cards you receive, the easier it will be to plan your wedding.
10. Wedding Website Address
Finally, many couples choose to set up a wedding website. Here, guests can find more information about the wedding, the location, the couple, and more.
This is also the ideal place to put a wedding gift registry. Your guests can use the code and links provided to get you exactly what you want or need for your new life with your partner.
Do You Know What to Include in Wedding Invitations?
We hope you found this guide on what to include in wedding invitations helpful and instructional. Wedding planning is stressful enough, don't try to do everything on your own.
For more help, look through some of our other blog articles to find out more about wedding invitation wording and when to send wedding invitations. If you're ready to design your wedding invitations, follow this link to get a custom printing quote. And if you're still on the fence, feel free to check out our customer reviews.