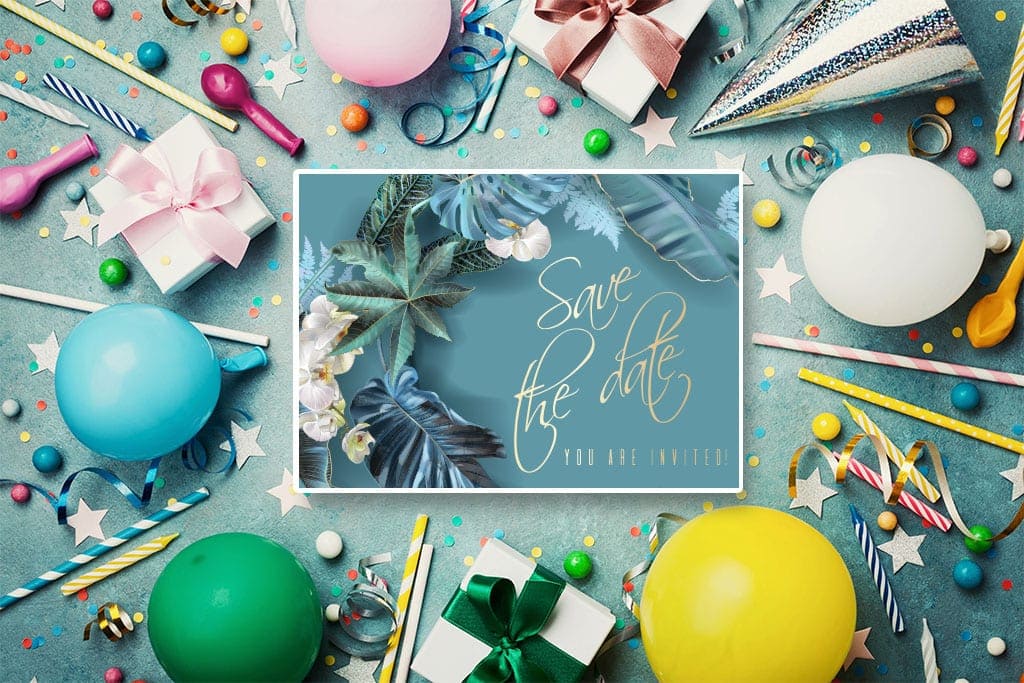 Are you planning a big event such as a wedding, milestone birthday, or formal dinner? Do you want to make it special with custom invitations? The invitations you send are a reflection of you and your style, so custom invitations are the best way to let your personality shine through.
From bat mitzvahs to baby christenings, every occasion is different and calls for its own type of invitation. If you're struggling to find entertaining or unique ideas for your invitations, you've landed on the right page.
Take a look at these 10 creative ideas for custom invitations.
1. The Book Lover's Invitation
Do you love books? Do you love the feel of the paper as you turn the page while holding a real book lovingly in your hands? Did you spend hours in the library as a kid?
If you are you looking for custom wedding invitations, an old-fashioned book borrower card makes a charming wedding invitation. A custom printer can help with the details.
Under the "date due" column, fill in special dates you shared with your soon-to-be spouse. In the "borrower's name" column put what the date means to you. For instance, "July 4th" in the "date due" column and "Went to our first fireworks show and shared our first kiss together" in the borrower's column.
Fill in several dates and occasions and put the date of your upcoming wedding in the last spot. Your friends will love this unique wedding invitation and if you're a bookworm or work in a library it's the perfect reflection of you.
2. Vintage Newspaper Custom Birthday Invitations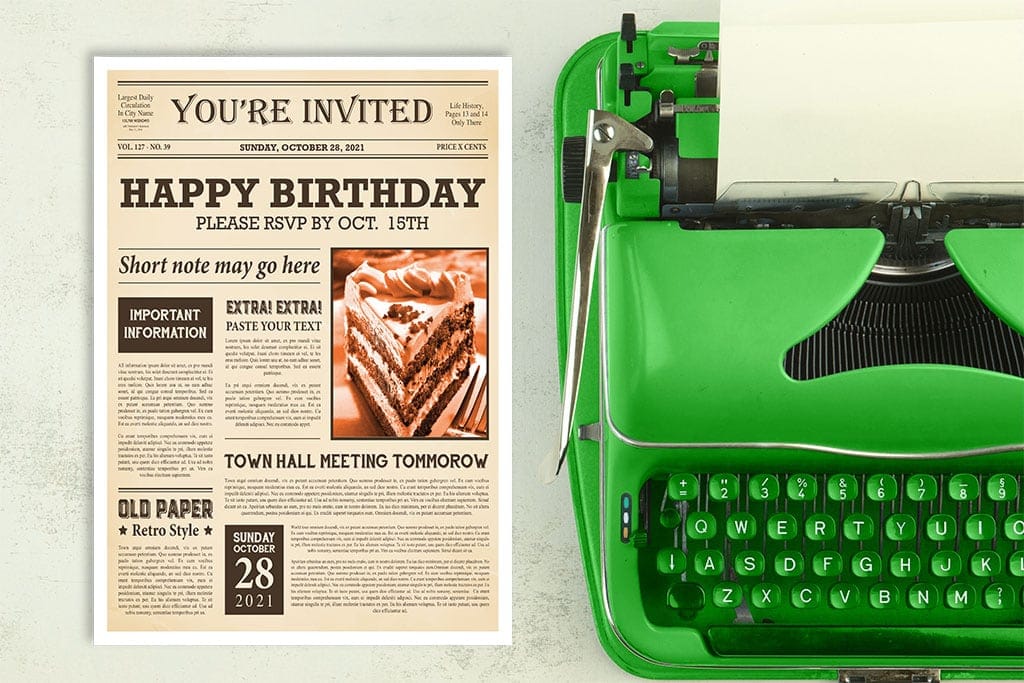 Do you love history? Do have fun reading about real things that happened on your birthday through the years?
A vintage newspaper invitation is a perfect idea for someone celebrating a milestone birthday, such as a 50th birthday. Design the invitation to look like a mini-newspaper. Sprinkle exciting historical headlines throughout the invitation that occurred on the birthday date.
Friends and family will love reading the invitation as much as they love coming to the party! Make the details of the party stand out as headlines of their own.
3. A Photographer's Dream
This custom invitation works great for a wedding, birthday, or any other occasion. Pull together 10-20 of your favorite photos of the bride and groom, birthday girl or guy, or whatever is appropriate for the occasion. Make a small photo book with the invitation details on the opening pages.
The invitation is the perfect keepsake, and your guests will love it!
4. The Perfect Dinner Party Invitation
If you're throwing a special dinner party, make the invitations as memorable as the event. Send custom placemats to your guests with all the invitation details right on the placemat!
Take it a step further and create custom placemats for the dinner party too! It's affordable and fun and the perfect way to make your dinner party unique.
5. Save-the-Date Custom Tickets
What better way to have someone save the date than sending a ticket custom printed with all the details of your event? Your friends can pin the tickets to their calendar, bulletin board, or wherever they want this visual reminder of your special day. They're also perfect for putting into a scrapbook after the event.
6. The Perfect Custom Invitation for Fans of Harry Potter
It's no secret that Harry Potter has lots of fans from young kids to grown adults. If you and your soon-to-be spouse are big fans, why not go all out with a Harry Potter-themed wedding, including custom wedding invitations?
A tri-fold wedding invitation that opens into the Marauder's Map holds all the special details of your relationship. Include a few little sweet tidbits about your love story along the map lines. Put the invite in its own pouch in the middle of the map.
Continue the Harry Potter theme into your RSVP cards as well as your thank-you cards after the wedding.
7. CD/DVD Sleeve Covers
Make your own short video invitation and burn it to a CD/DVD for your friends and family. Complement the CD/DVD with a custom CD/DVD sleeve cover. This is a fun way to invite your friends to any type of event.
Making your own video gives you space for all sorts of creativity for your invitation. A CD invitation also doubles as a fun keepsake.
Don't want to go through all the work of burning your own video? No problem! You can do an easier version of a video greeting card or invitation here.
8. Paper Doll Custom Baby Shower Invitation
Here's a unique idea for a custom baby shower invitation – a paper doll. Make it a baby boy or girl, depending on the baby's gender. If you're not revealing the gender, use both!
Include a couple of separate sheets with outfit changes to make it fun. Print the details of the party on the front sheet with the paper dolls. This will give young children something to do while mom and dad are at the shower!
9. Tasty Treats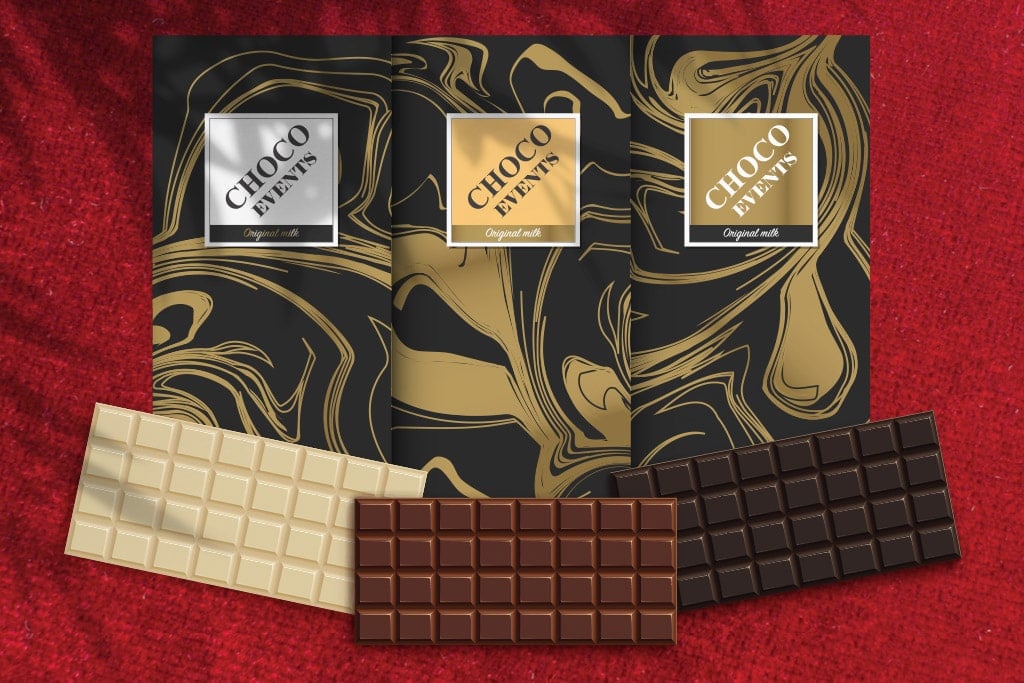 If you and your friends love chocolate, put your invitation on a chocolate bar! Get custom-printed labels with all the invitation details and wrap them around your favorite chocolate bar.
The great thing about this invitation? It's a tasty treat that won't go to waste!
A chocolate bar invitation works best for hand-delivered invites since you don't want it to melt in the mail (or get eaten by someone before it gets there!).
10. Custom Puzzle Invitations
You can create almost any design and turn it into a puzzle. Puzzles are fun and engaging and are a great way to send out a custom invitation.
A small easy puzzle is perfect for a young child's birthday invitation. It helps children build abstract spatial skills while revealing the details of the upcoming party!
Use Custom Invitations for Your Next Event
Make your next special event unique and memorable with custom invitations. Custom invitation printing is affordable too, so don't worry about breaking the bank.
Are you ready to make your own custom invitations for your next event? Contact us today at PGprint.com for more information!