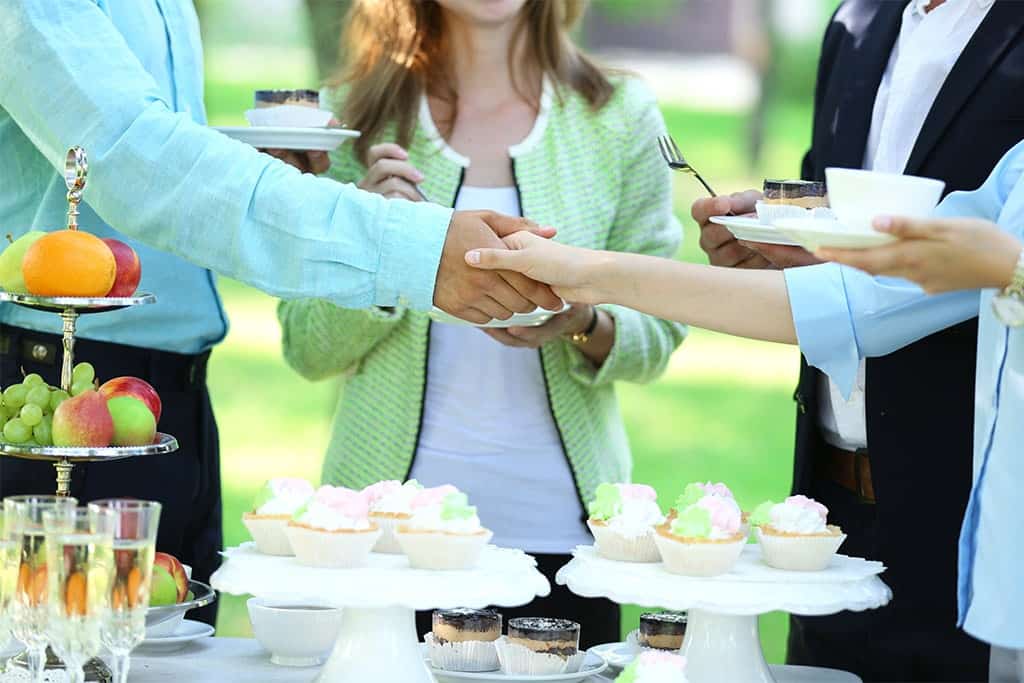 Every wedding is a well-orchestrated event where everything appears to go smoothly because, well, most of the time it does. Even when some things don't go exactly according to plan, it's rarely seen by guests.
One of those hidden challenges comes at the wedding reception. Where your guests are seated and who they're seated with can cause people to remember your special day for the right reasons – or the wrong ones. Let's face it: If you're forced to sit next to someone who you can't have a conversation with, you'll want to get out of there at your soonest opportunity. On the other hand, if you're seated next to someone who you have a great conversation with, you'll remember the wedding as a fantastic time. It's one of the biggest variables there is.

Who knew that something as physically small as a place card could have such a big impact? Here's the difference between an escort card and a place card: An escort card has a guest's name and specific table number – they pick up the card and then find where the corresponding table is where they'll be sitting. But place cards direct each guest to their specific seat at that table and the card is already at that seat.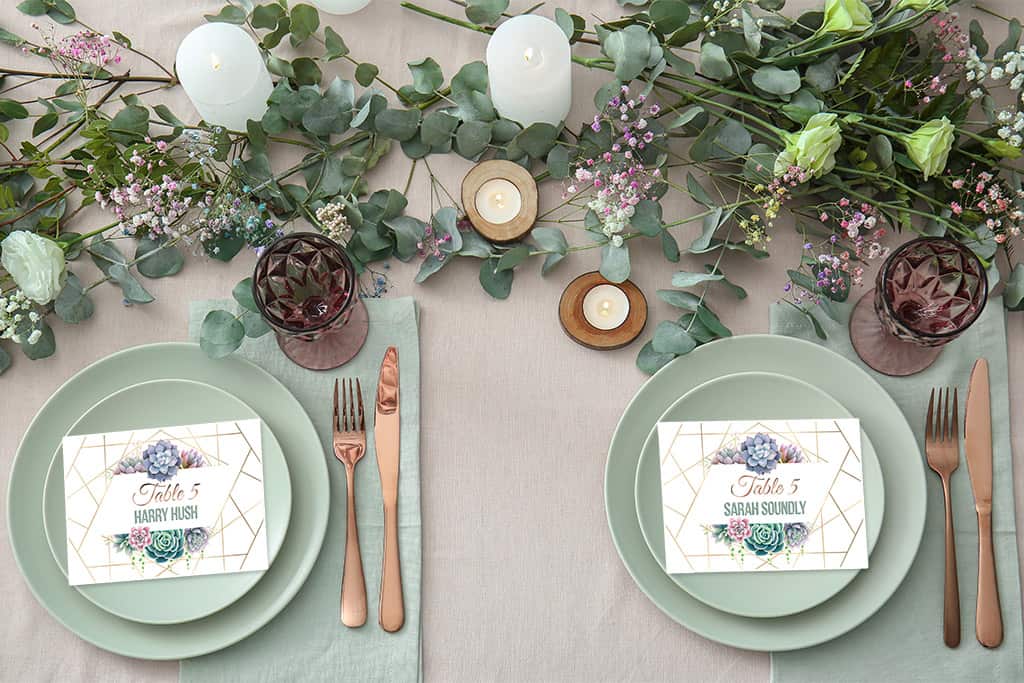 With an assigned seating arrangement of place cards, you'll be able to provide a feeling of personal thought given to each of your guests and you can potentially encourage better conversations at each table by design.
Speaking Of By Design…
The place card offers a design opportunity to be consistent with the colors you've chosen on your wedding day, including the colors of the bride and groom. When you upload your own fonts and graphics, our design team at PGPrint can take it from there, ensuring that your tastes are reflected with continuity. The flat shape of the 3.5" x 2" place card also gives you the versatility to put it on plates, napkins or directly on the table.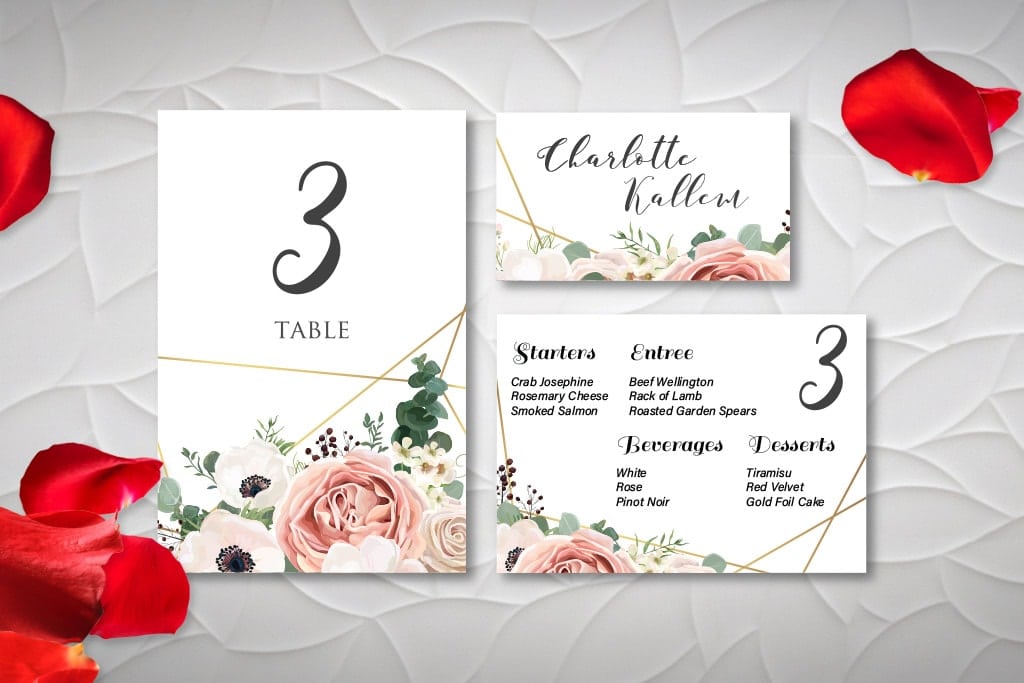 From place cards to save the date cards to invitations, it's a great feeling to know you've got all your plans for printing under one roof where the experience runs high and the dollars couldn't be any more reasonable: PGprint.

Let's talk about getting your day just right with the attention it deserves from our top notch design team. To set that process in motion, call PGprint today at 888.288.7518.