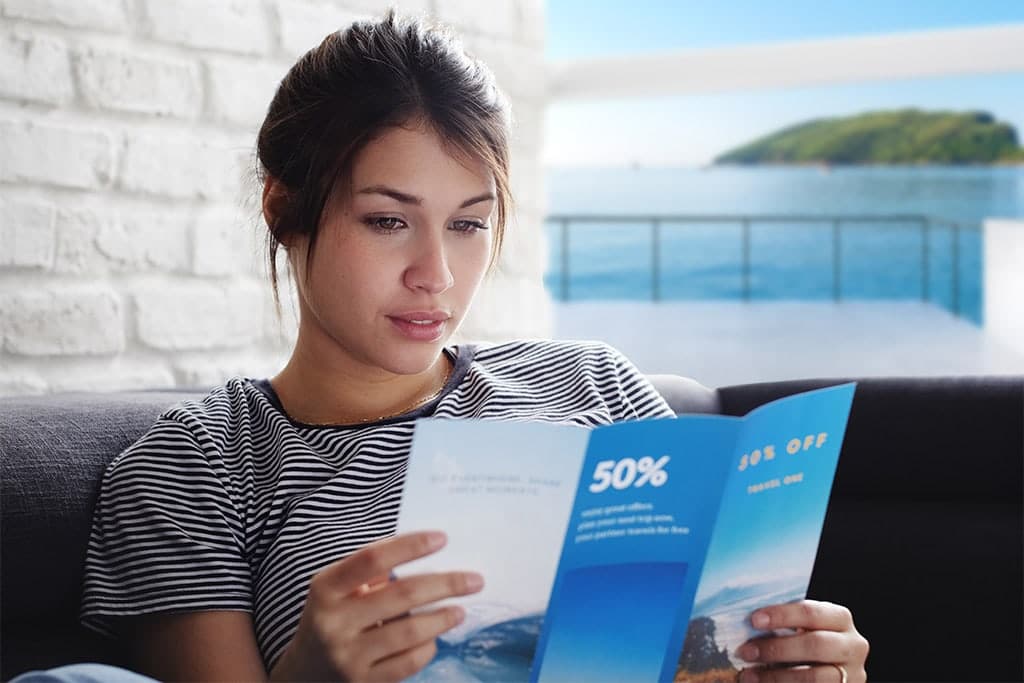 Here's a tip that will help your business thrive: stop disregarding print advertising in favor of online marketing.
We all spend a huge chunk of our time online, but we often forget about the useful, old-fashioned marketing types. One fantastic example is brochures.
They're perfect for conveying information in an easily digestible, visually pleasing way. They're often found in doctors' offices, and nonprofits, but also in realtors' offices, universities, and more!
Now you just need to find the best brochure printing company in the nation. Thankfully, you don't have to look far. At PGprint, we have the best customer service, we utilize high-quality printing techniques, we offer incredible promotions constantly, and so much more!
Here to Help at Every Step
At PGprint, we don't just print your brochures. We can assist you at every step of the process, from the design to the printing to the fulfillment of your brochure shipments.
We have an expert team of designers on board that can help you bring your ideas to life. They can design a logo for your business, help create the design of your business cards, envelopes, and letterhead, and assemble promotional materials like your brochures or flyers.
If you need new graphics, illustrations, or want an image photoshopped, our creative team can handle that too.
After we design your marketing tools, we can print everything you need. Then, our fulfillment team can assemble a bundle of your marketing tools to ship out to your mailing list directly from our location. We'll put together gift baskets or kits, send your stuff to the warehouse, package it up, and send it off to each of your customers.
Wide Variety to Choose From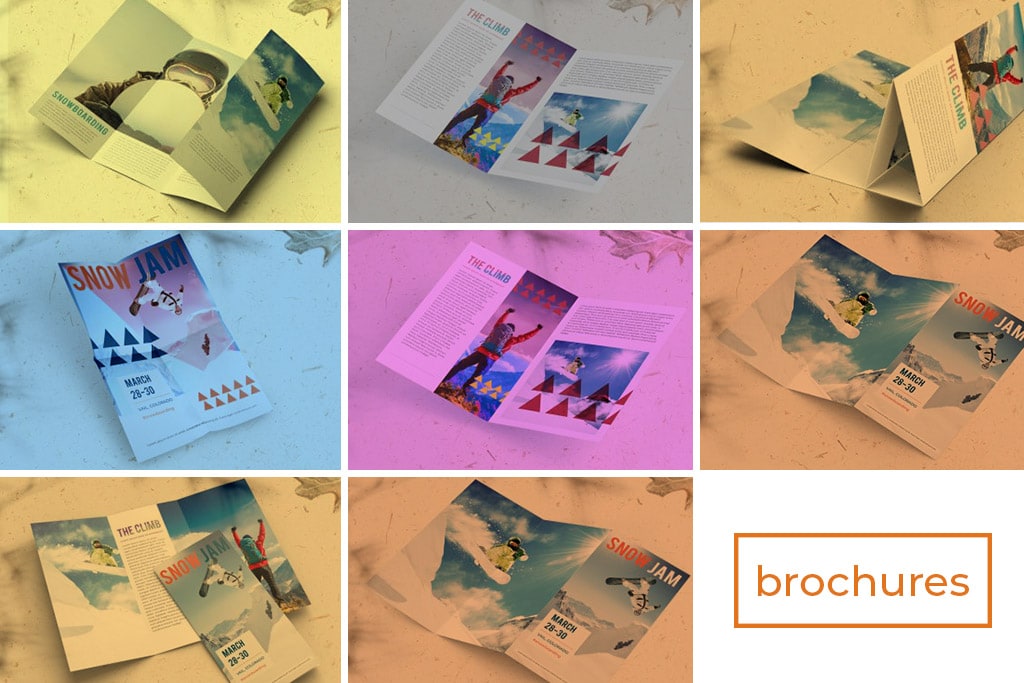 When you order a brochure from PGprint, you won't just get a generic layout that everyone's seen before. Instead, you have tons of layouts, designs, and sizes to choose from, so you can find the brochure that works best for you.
You can always opt for the classic Tri-Fold brochure with three even sections. If you're creating a step-by-step guide or want to guide your readers through information in a streamlined manner, you should go for the Roll Fold brochures.
Half-Fold brochures are a bit larger, so they're perfect for displaying information at an event. French Fold brochures fold up neatly into a little square, and when you unfold them, they're perfect for revealing a full-page spread and larger, more cohesive images.
Z Fold or accordion-fold brochures are a good tool for putting lots of info onto a little piece of paper. You can often find these promoting university programs and travel destinations.
Double Parallel Fold Brochures are a great choice for displaying large images and showing the reader all of the information at once.
High Standards for Customer Service
PGprint is dedicated to being a customer-focused business. We make sure to gather your input at every step of the process so you're 100% happy with our business printing and brochure creation services.
That's why our customer service team is the best of the best.
When you place an order with us, you'll be assigned to one customer service rep. From there, she will be your guide and communication point with the company. She will answer any questions you have and will be proactive with any concerns you may present.
No more calling over and over again, waiting for an answer to your call. No more finally reaching a representative, and having to explain the issue over and over again to someone new.
Our customer service agents don't just represent us. When they start working with you on your project, they become your representative to go to for anything you need.
Premium Printing Techniques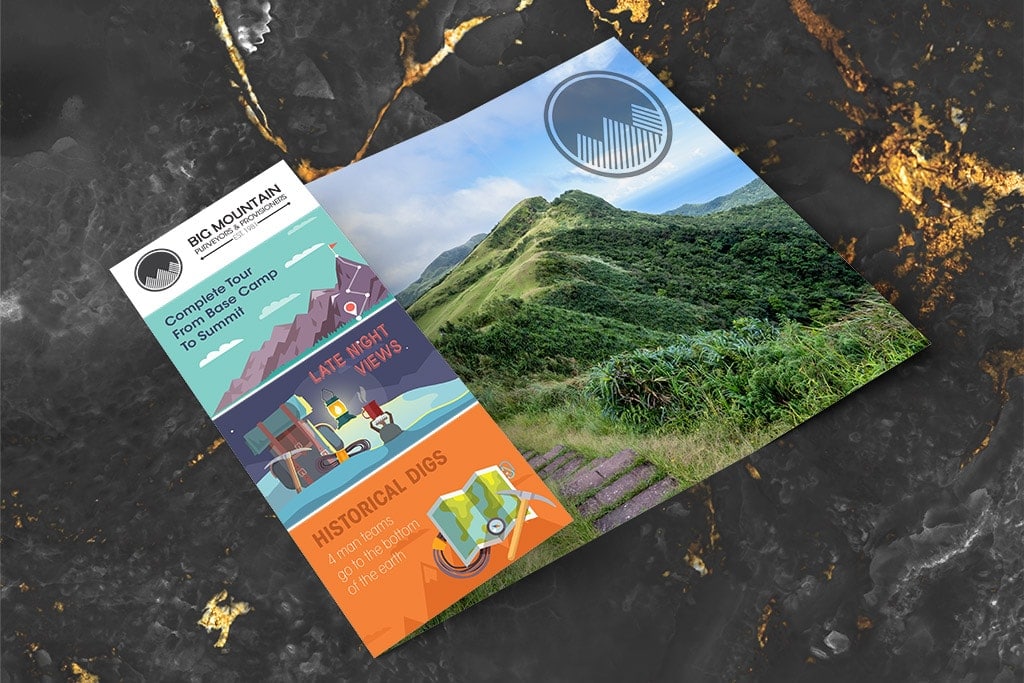 At PGprint, we use only the best printing techniques on your brochures and promotional materials.
Because we originated as a commercial printing company whose primary clients were large fortune 500 corporations, our equipment is only top of the line. Our mission was to make these quality printing tools and equipment accessible for small and medium-sized businesses, too!
Our expert printing staff never falls back on Gang Run printing.
That's a low-quality printing technique that makes the process faster but sacrifices the results of your products. Our mission is to give our customers the best of the best at the lowest price point possible, so we never rely on shading printing techniques like Gang Run printing.
On top of that, we guarantee that your project will be exactly what you asked for, with no errors and right on time.
Our Promotions
We already offer some of the lowest prices for the best brochures in the industry. Additionally, we offer promotional sales events pretty much all the time, so you can get an even better deal!
Simply visit the Promotions page on our site to browse the current sales available to you. There, you'll see some items may be up to 30% off!
Expert Design and Printing Staff
We only hire the best of the best at PGprint. Not only is our customer service team stellar, but we also have tons of expert designers and printing specialists on board to perfect every one of our customers' orders.
We're all dedicated to working together to deliver the best results for you and your business' marketing strategy.
Check Out Our Brochure Printing Services Today
If you're interested in using brochures to market to your customer base, you need to take advantage of the brochure printing services at PGprint.
Feel free to contact us today to get started on your next project!