Print marketing isn't dead yet. In fact, about 92% of 18 to 23-year-olds say it's easier to read print than digital content. About 80% of consumers act on direct print mail ads, too.
In fact, 82% of consumers trust print ads when making buying decisions.
Are you considering using a custom printing service this year? Combining print and digital ads can make your campaigns 400% more effective. It's important to choose the right commercial printing company for the job, though.
With their help, you can create wow-worthy print materials that are bound to draw in customers. You can inform and engage your audience before turning new leads into recurring sales.
Then, you can boost your ROI and set your business up for success.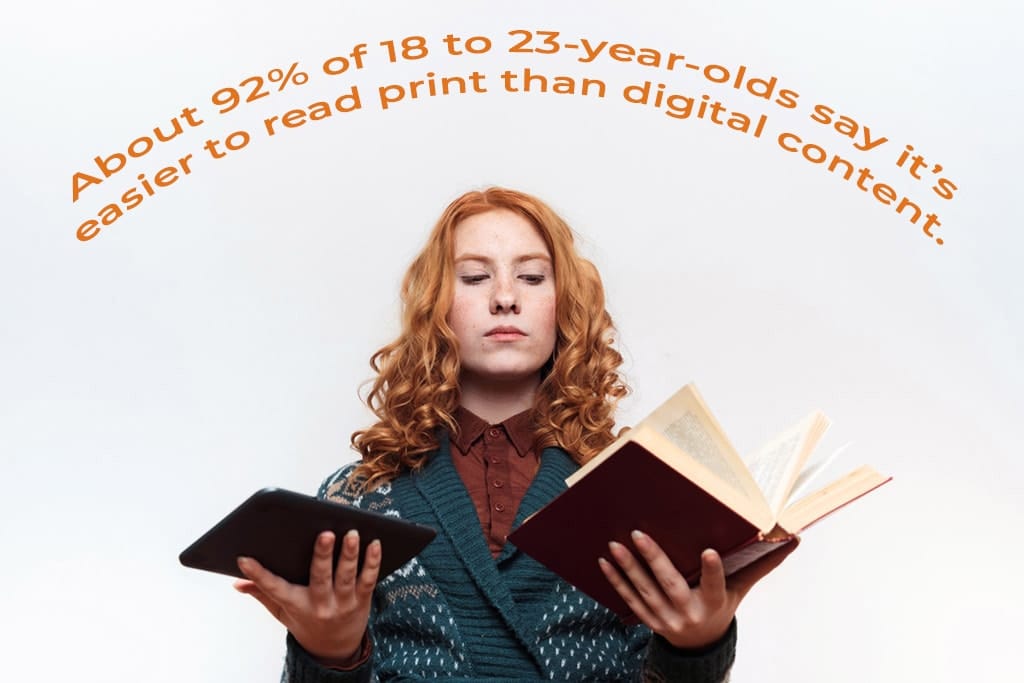 Not sure which commercial printing company to hire? Here are seven tips that can help. After reading this guide, you can choose the right team for the job.
Bring your custom printing ideas to life with these seven tips today!
1. Look for Experience
First, talk to other business owners in the area. Ask if they've hired a custom printing company recently. If they have, take the time to learn more about their experience.
For example, you might want to ask:
Did the company meet your deadline
Were they responsive
Were you satisfied with the services you received
Did you encounter any problems
Were the print materials high-quality
If your inner circle can't point you toward a commercial printing company, start your search online instead. Google "custom printing service" and start making a list of options.
While you're online, look at each company's website, BBB profile, and Google My Business listing. Check their "About Us" website page.
Try to find a team with years of custom printing experience. Their experience could indicate they're capable of meeting your goals.
Make sure the team has experience that's specific to your needs, too. How long have they offered their services? If they only recently started offering the service you need, look elsewhere.
You'll have peace of mind knowing the team has years of hands-on, custom printing experience. A new business, on the other hand, might make costly mistakes. You could waste valuable time and money with low-quality print materials.
Instead, choose a team that's capable of meeting your needs and expectations.
2. Consider Their Services
Once you find a company with years of experience in the industry, look at their services. What print materials can they provide? Determine if the company can design your materials beforehand, too.
If they can't create your designs, ask if they can refer you to a company that can. Consider finding a one-stop shop that can design and create your materials. They could save you time and money.
Consider the services you need as you review each commercial printing company. For example, you might need:
Print design services
Fulfillment services (warehousing, shipping, etc.)
Booklets
Brochures
Invitations
Flyers
Letterhead
If the company doesn't list the custom printing services you need on their website, talk to them. They could help by creating a custom project.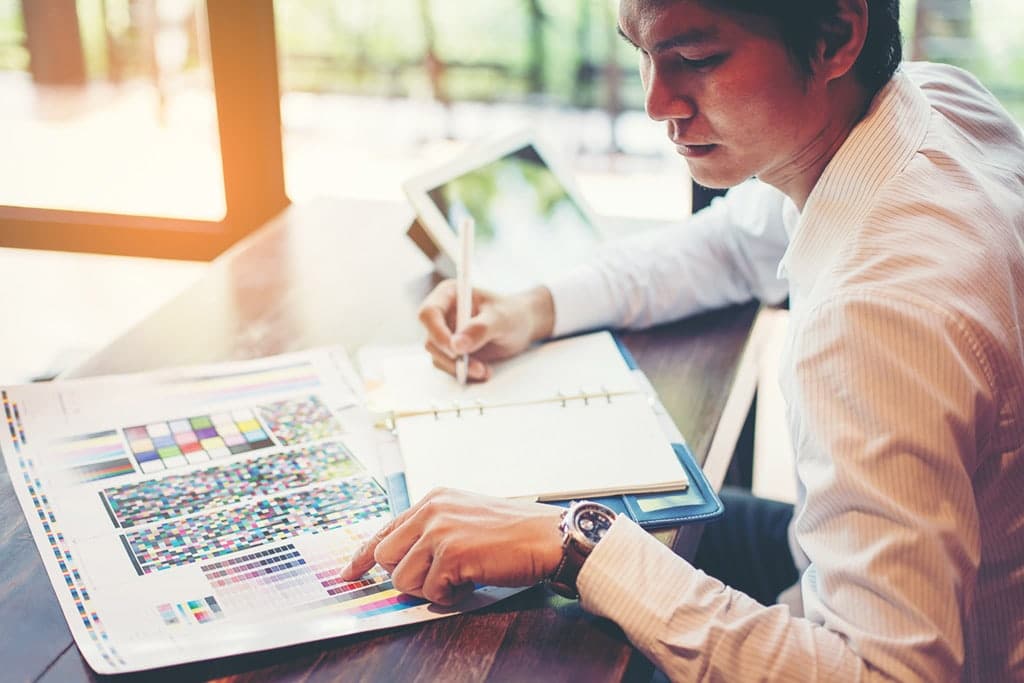 3. Explore Their Past Projects
Determine if each custom printing company can meet your expectations. Check their website for a portfolio of their past projects. You can also find photos on their social media accounts.
Make sure the company is capable of producing high-quality work. If their work doesn't meet your expectations, look elsewhere.
Ask each company if they can provide you with a sample, too. Handling a sample will allow you to see it up-close. You can make sure it looks and feels as expected.
Otherwise, you might not realize the company produces low-quality work until you've already paid for a shipment.
4. Read Reviews
Reading online reviews will help you learn more about each company from people who were once in your shoes. Check the company's website for customer testimonials. Otherwise, check their BBB and Google My Business listings.
Make sure the company doesn't have any major complaints filed against them.
Instead, choose a company that has a strong professional reputation. They'll strive to maintain their reputation by offering top-notch services for every client.
5. Look for Innovation
As you start comparing each commercial printing company on your list, consider choosing an innovative company.
How does the company stand out from its competitors? What services can they provide that no one else can?
The average American household receives 454 pieces of marketing mail each year. Ask the printing company how they'll help your mailers stand out.
Find a company that's up-to-date with the latest design trends. They'll help your custom printing ideas stand out from the rest.
Otherwise, your print materials might fail to meet your goals and expectations.
6. Make Sure They're Responsive
As you start reading online reviews for each business, pay attention to comments about responsiveness.
You don't want to choose a business you'll struggle to communicate with. Otherwise, you might experience delays with your projects. You could struggle to make the necessary changes before they start printing, too.
Choosing a responsive company will give you peace of mind. They'll remain at your side every step of the way.
7. Gather Quotes
Try to narrow your options down to at least three printing companies. Then, ask each company for a quote. Make sure you get an itemized list of what's covered with each estimate.
Requesting a quote from more than one business will help you compare your options.
Don't make the mistake of hiring the cheapest company on your list. Instead, take the time to compare your samples, too. Make sure you're getting what you're paying for.
Make sure the company will work within your custom printing budget and help accomplish your goals.
You're not obligated to hire the first custom printing service you find online. Instead, use these seven tips to vet your choices. With these tips, you can find the right commercial printing company for the job.
They can help you create wow-worthy print materials. With their services, you can stand out and draw customers in!
Eager to get started? We can't wait to hear from you.
Contact our team today to discuss your next printing project.