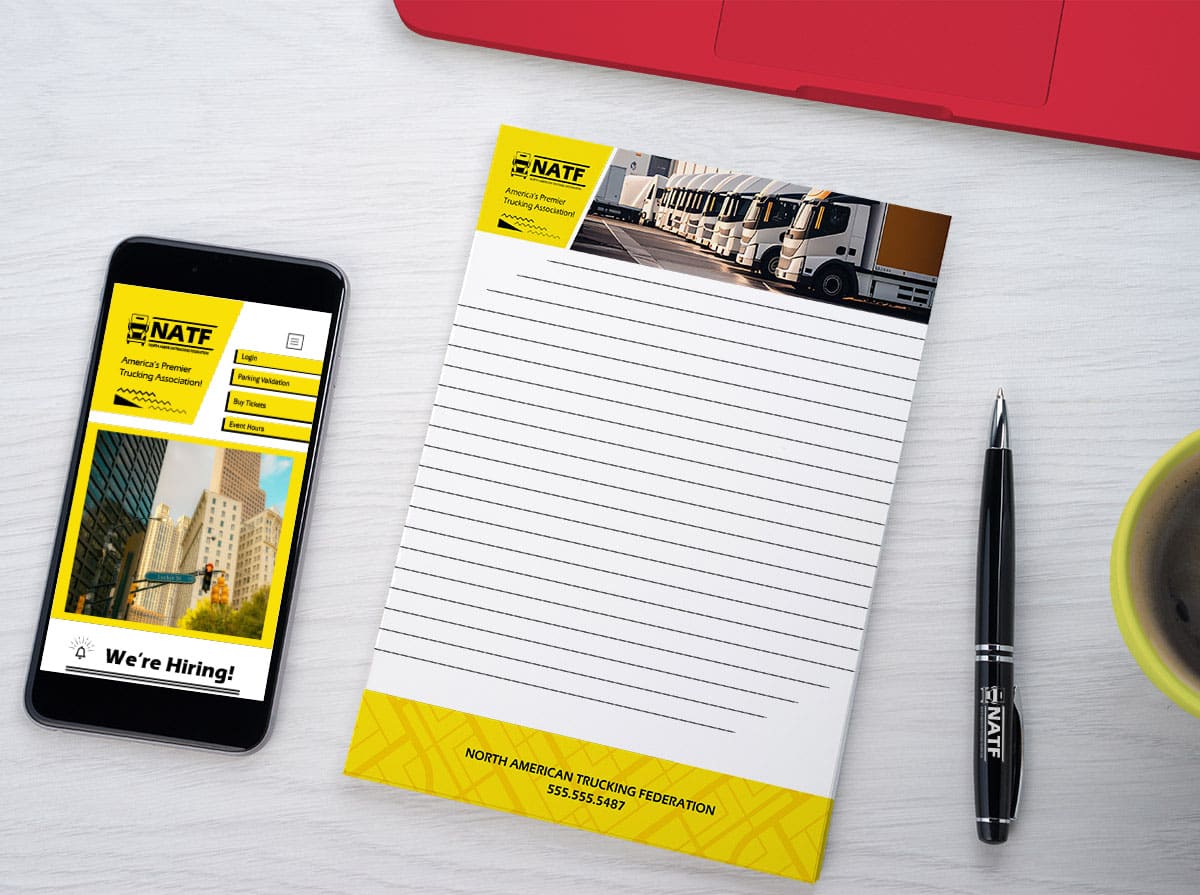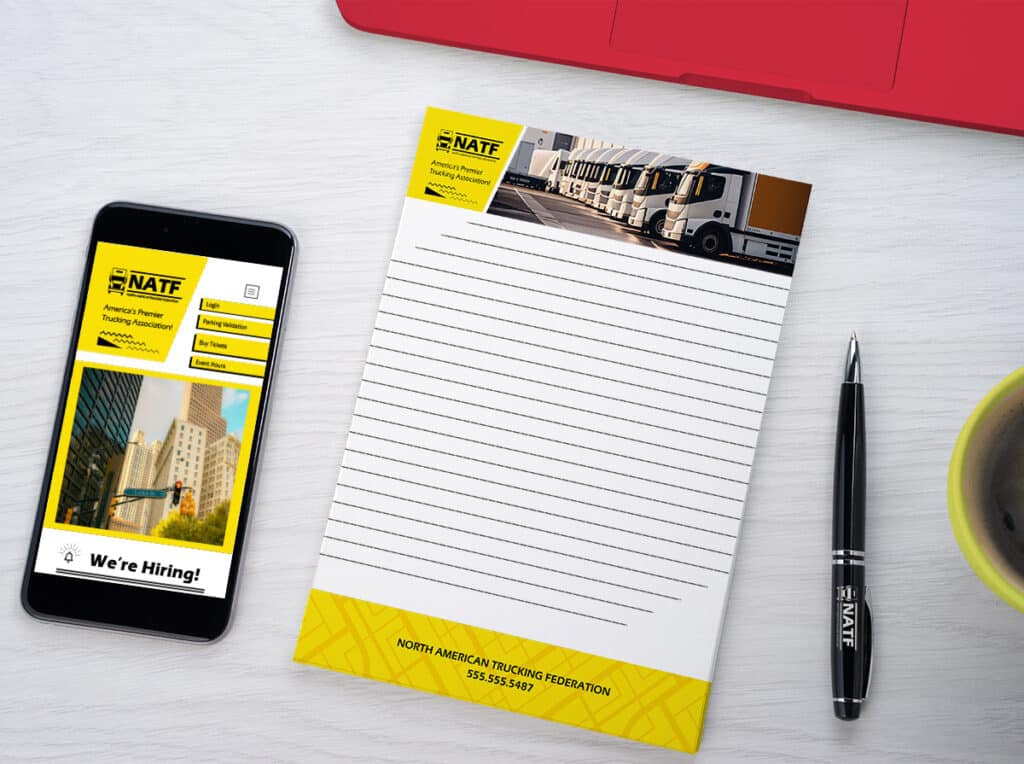 American businesses spend $20 billion each year on promotional products. In the digital age, it's easy to overlook the value of tangible items for promoting your brand. There's one classic piece of stationery that has stood the test of time: the trusty notepad.
With the rise in popularity of company swag, more and more businesses are turning to custom notepads. They are a lasting and effective way to promote their brand. Notepads are practical, useful, and with proper customization, can be eye-catching and memorable.
In this article, we'll explore the importance of brand exposure. You will learn why notepads are a must-have in your company's branding package. We'll also dive into the benefits of using company swag and the ease of notepad printing.
What Is Brand Exposure?
Brand exposure refers to the level of awareness and familiarity that a brand has among its target audience. It involves increasing the visibility of a brand and creating a positive impression in the minds of consumers. The goal of brand exposure is to:
Increase brand recognition
Generate leads
Drive sales
The more exposure a brand has to potential customers, the more they will remember and consider it when making purchasing decisions. Businesses achieve this through various marketing tactics such as:
Advertising
Social media
Public relations
Promotional products
Having your brand logo or message on a tangible product company swag reinforces brand recognition. When people can use or wear your swag, it creates a positive association with your company. This can also lead to increased word-of-mouth marketing and customer loyalty.
Swag items can include:
Notepads and other stationary items
T-shirts, hats, and other apparel
Tote bags and backpacks
Water bottles and travel mugs
Pens, pencils, and other writing instruments
Besides the benefits of increased brand exposure for customers, it can also be valuable for potential employees. A strong brand presence can make a company more attractive to job seekers. This leads to a larger pool of qualified applicants and higher employee retention rates.
Company Swag
It is an essential part of any business strategy. Company swag provides a unique opportunity to showcase a company's products or services while giving back to customers.
It helps to:
Strengthen customer loyalty
Attract new customers
By providing free gifts, companies can create positive associations with their brand and stand out from competitors.
Benefits
One of the main benefits of using company swag is that it helps to create a lasting impression with customers. This is especially true when the items are useful or high-quality.
Swag can also help increase customer retention and loyalty by reminding them of the positive experiences they've had with the company. It can serve as a cost-effective marketing tool, as it can reach a large number of people for a low cost.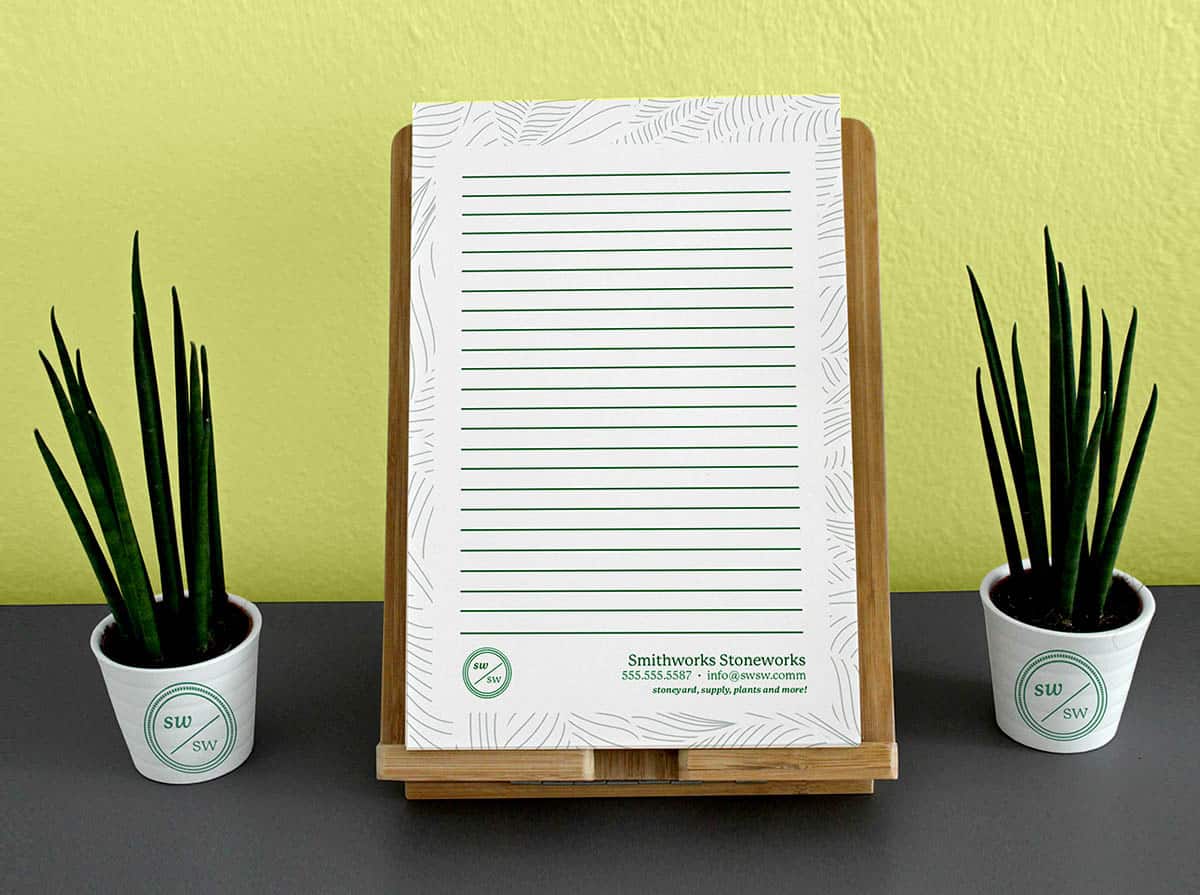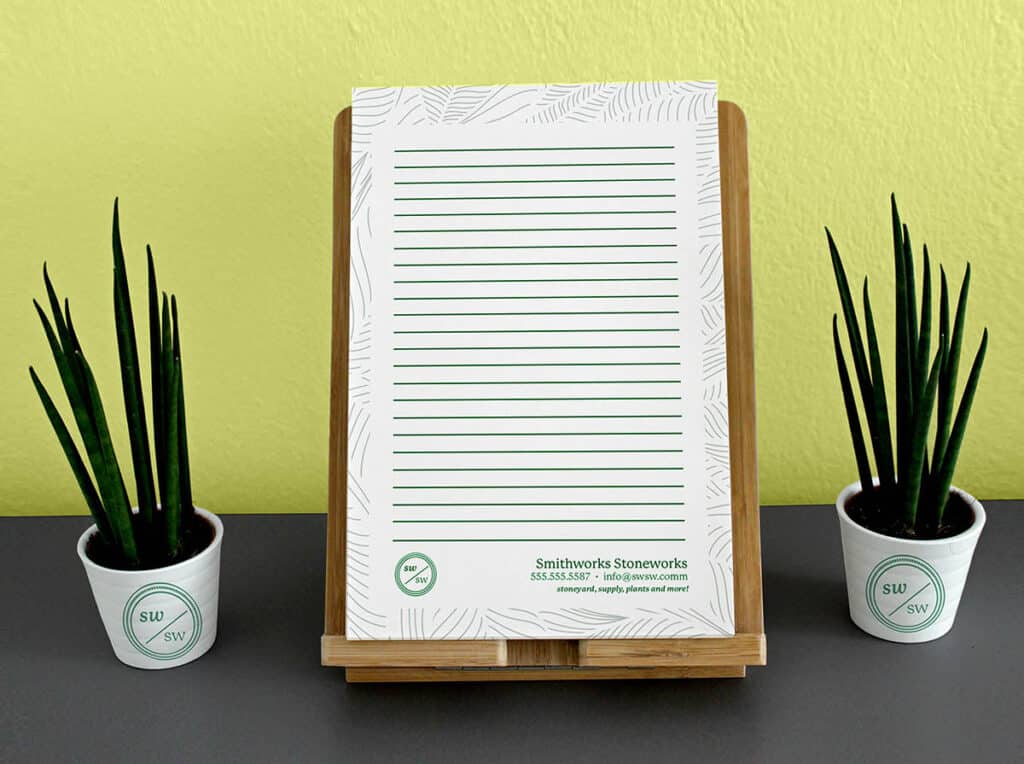 Why Use Notepads as Company Swag?
Notepads are a popular and time-tested piece of stationery that can serve as effective company swag. You can customize them with your company's logo or message. They are useful for employees and customers alike.
They are useful for:
Note-taking
Making lists
Jotting down ideas
Home
Office
On the go
You can include them as part of a larger swag package. They can serve as presentation folders, brochures, and posters. Companies can trust PGprint for notepad printing and other branded products.
Employee Onboarding and Sign-In Process
When a new employee joins your company, it's important to make a good first impression. Giving them a branded notepad as part of their onboarding process can create a lasting impression.
Apart from making them feel welcome, this small gesture can contribute to employee retention and loyalty. This is important for any business.
Having important information on the notepad will be helpful for new employees. Businesses can include:
The company's values
A welcome message from the CEO
New employees will understand the company's culture and what is expected of them.
Using notepads during the sign-in process helps create a professional and organized atmosphere. Use branded notepads to record important information such as:
Date and time of arrival
Purpose of the visit
Any other relevant details
This will help streamline the sign-in process. It will create a positive first impression for visitors.
Using branded notepads for the onboarding and sign-in process creates a positive impression and promotes employee retention. It's an affordable way to show that your company values its employees and takes pride in its brand.
Themed Notepads for Events and Conferences
Notepads are a useful and practical item that attendees can take home from events and conferences. When you customize them to fit the theme of the event, notepads can become valuable items.
This will encourage attendees to use and keep them. They will help to boost your brand by keeping it in the attendees' memory.
Customizing Notepads for the Event Theme
You can customize themed notepads with specific colors, patterns, or logos to fit the theme of the event or conference. If the event is a technology conference, print circuit board patterns, or technology-related images on the notepads.
For a charity fundraiser, notepad printing could incorporate the charity's logo or a message promoting the cause. Attendees will appreciate the extra thought and effort put into the event planning.
Marketing Value of Themed Notepads
Customized notepads can also serve as a marketing tool. Attendees may continue to use the notepads after the event, keeping your brand or product top of mind.
When you include your logo or company name on the notepads, you create a lasting impression with potential customers. When attendees use the notepads in public spaces, it serves as free advertising for your brand.
Promoting Upcoming Events and Product Launches
Use notepads to promote upcoming events or product launches. Add information about the event or product in the header or footer of the notepad. This can include:
Dates
Times
Special offers
It is a cost-effective way to advertise to potential customers. This will build excitement for the event and product launch.
When considering promotional swag, business notepads are an effective and affordable option for client gifts and promotional products. Companies can create custom notepads using notepad printing services.
Creating Product, Brand, or Event Themed Notepads
Creating notepads that are specifically themed to your brand, product, or event can offer numerous benefits. These notepads serve as a marketing tool that can help increase brand recognition and awareness, and they can also create a sense of unity and focus among employees or attendees.
One way to customize these notepads is by including specific colors, patterns, or logos that are associated with your brand or event. You can also include important information such as:
Product Features
Benefits
A Call to Action
This will help increase engagement and drive sales.
By providing employees and attendees with these customized notepads, you can create a sense of belonging and unity. Everyone will be using the same branded materials.
This will help increase motivation and productivity among employees. It enhances the experience for attendees.
Another option involves incorporating notepads as part of a larger swag box. This will create the ultimate "wow factor" and leave a lasting impression on clients and customers. Include other promotional items such as:
Presentation folders
Brochures
Posters
Other branded products
Imprinting Goals, Deadlines, and Offerings on Notepads
Notepads are an effective tool for communicating important information to employees or customers. Imprint goals, deadlines, or offerings on the notepad header or footer. This will keep everyone informed and on track.
This approach is useful for companies with remote employees. This will help keep everyone on the same page.
A company might imprint a notepad with quarterly goals and deadlines. Everyone will be aware of what they need to accomplish and by when.
A business could include a list of current promotions or offerings. This helps sales staff keep customers up to date on the latest deals and products.
Imprinting inspirational quotes or encouraging messages on notepads serves as a motivational tool. This can help employees stay motivated and focused on achieving their goals.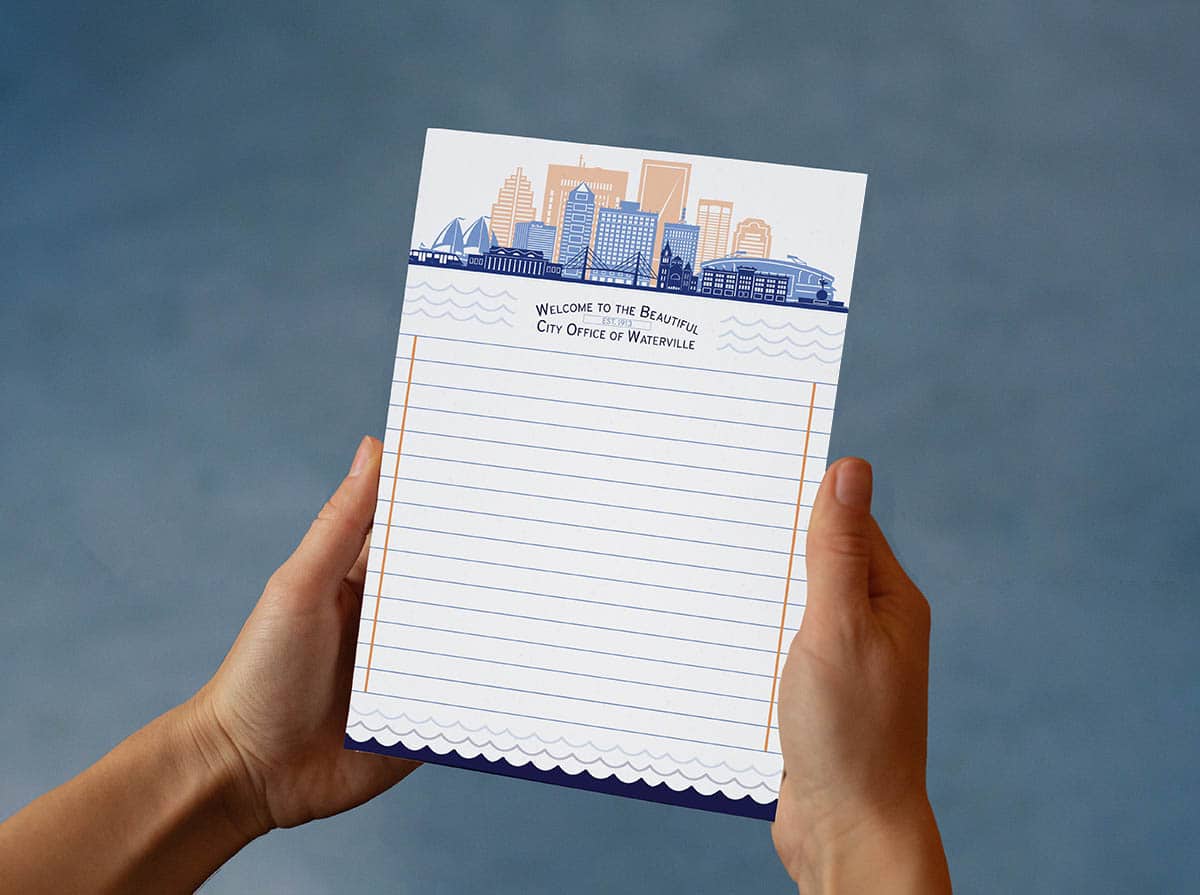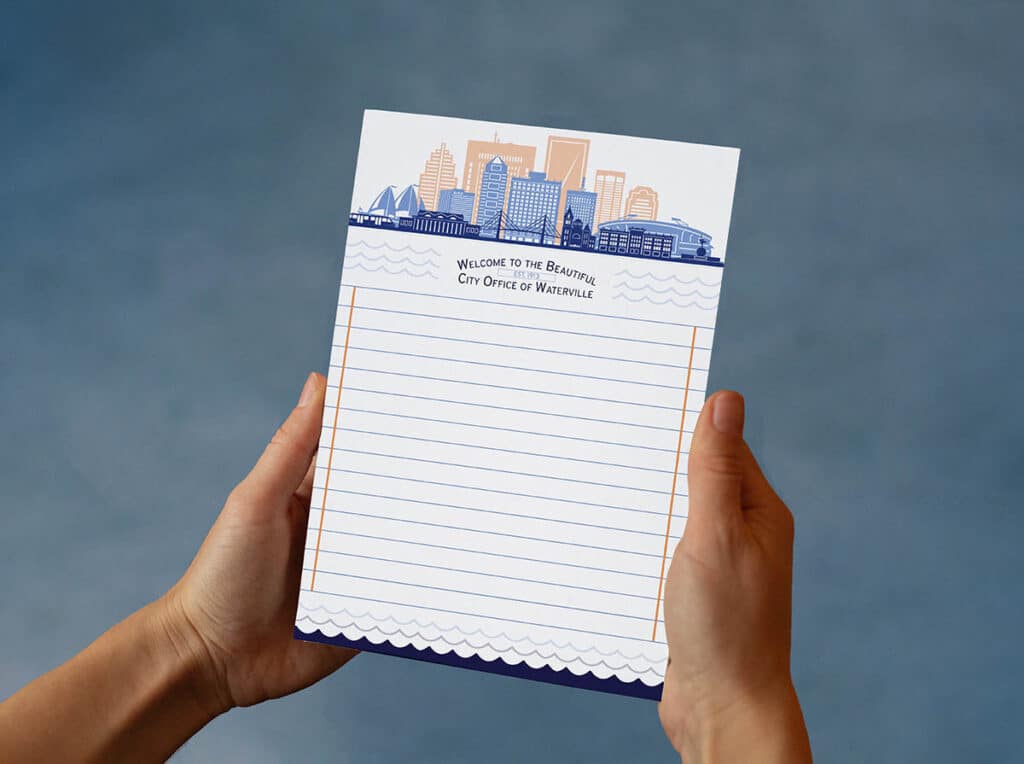 Highlighting City Skyline and Local Festivals on Notepads
Custom notepads are an excellent promotional item for businesses and events. By highlighting the city's skyline and local festivals on notepads, businesses can showcase their connections to the local community. This approach is effective for businesses that cater to locals and tourists alike.
One advantage of highlighting city skylines on notepads is that it creates a sense of pride in the community. People often have a strong connection to their city. Featuring its skyline on a notepad can evoke positive emotions.
Similarly, featuring local festivals on notepads can be a great way to promote events and encourage attendance. Customized notepads can also serve as memorable souvenirs for tourists.
Another benefit of featuring city skylines or local festivals on notepads is that it can add an esthetically pleasing touch. The colorful and unique designs can catch the eye of potential customers. They will be more likely to engage with the business or attend the event.
Company Branded Notepads With PGprint
When it comes to company branding, notepads are a time-tested and valuable piece of stationery. We customize them to fit your business needs. At PGprint, we offer a variety of company-branded products, including notepads.
We customize the notepads with your company logo, colors, and other relevant information to create a cohesive and professional look. Whether you're using them for employee onboarding, client gifts, or promotional swag. Our notepads are versatile and practical tools.
At PGprint, we offer fulfillment and shipping services, making it easy for you to get your branded notepads to your employees or clients. We understand the importance of timely delivery. We take great care to ensure your products arrive on time and in perfect condition.
Besides our notepad printing services, we offer a wide range of other branded products. They will help enhance your company's image and marketing efforts. Our team of experts will create a custom branding package that meets your unique needs and budget.
Some of our offerings include:
Advantages of Notepad Printing With PGprint
Notepad printing with PGprint offers numerous advantages for businesses looking to promote their brand. PGprint's notepad printing service can help businesses stand out.
Personalization
You can personalize notepads with individual names or customized designs. This makes them feel like a special and unique gift. This can be effective for client gifts or giveaways at events.
Budget-friendly
Notepads are a relatively low-cost item. They are an affordable option for companies to distribute swag or branded products without breaking the bank.
Sustainability
Notepads can be made from sustainable materials such as recycled paper. This helps reinforce a company's commitment to environmental responsibility.
Flexibility
Notepads can be used in a variety of settings, making them a versatile and useful tool for employees or customers. They serve a variety of purposes, such as taking notes, making to-do lists, or jotting down ideas.
High-Quality Printing
PGprint uses advanced printing technology. Our notepads and all other branded products are high-resolution and have vibrant colors.
Customization Options
We offer a wide range of customization options for notepads. They have various sizes, colors, paper types, and binding options.
Affordable Pricing
Despite the high quality of their products, PGprint offers competitive pricing. Our custom-branded notepads are an affordable option for businesses of all sizes.
Fast Turnaround Times
PGprint offers fast turnaround times for notepad printing. We guarantee that businesses will get their custom notepads in on time.
Expert Customer Service
PGprint has a team of experienced customer service representatives who can help businesses with their notepad printing needs and answer any questions they may have.
Boost Your Brand With Custom Notepad Printing
Custom notepads can be an effective and lasting way for businesses to promote their brand and connect with customers. With the increase in the use of company swag, notepads stand out as a useful and practical option.
Not only do they provide a daily reminder of your business, but they also offer a convenient place for customers to jot down notes and ideas. PGprint is the perfect partner for notepad printing. We offer quality customization options, fulfillment, and shipping.
Invest in custom notepads and see the impact on your brand exposure and customer loyalty. Contact us today at PGprint to get started.