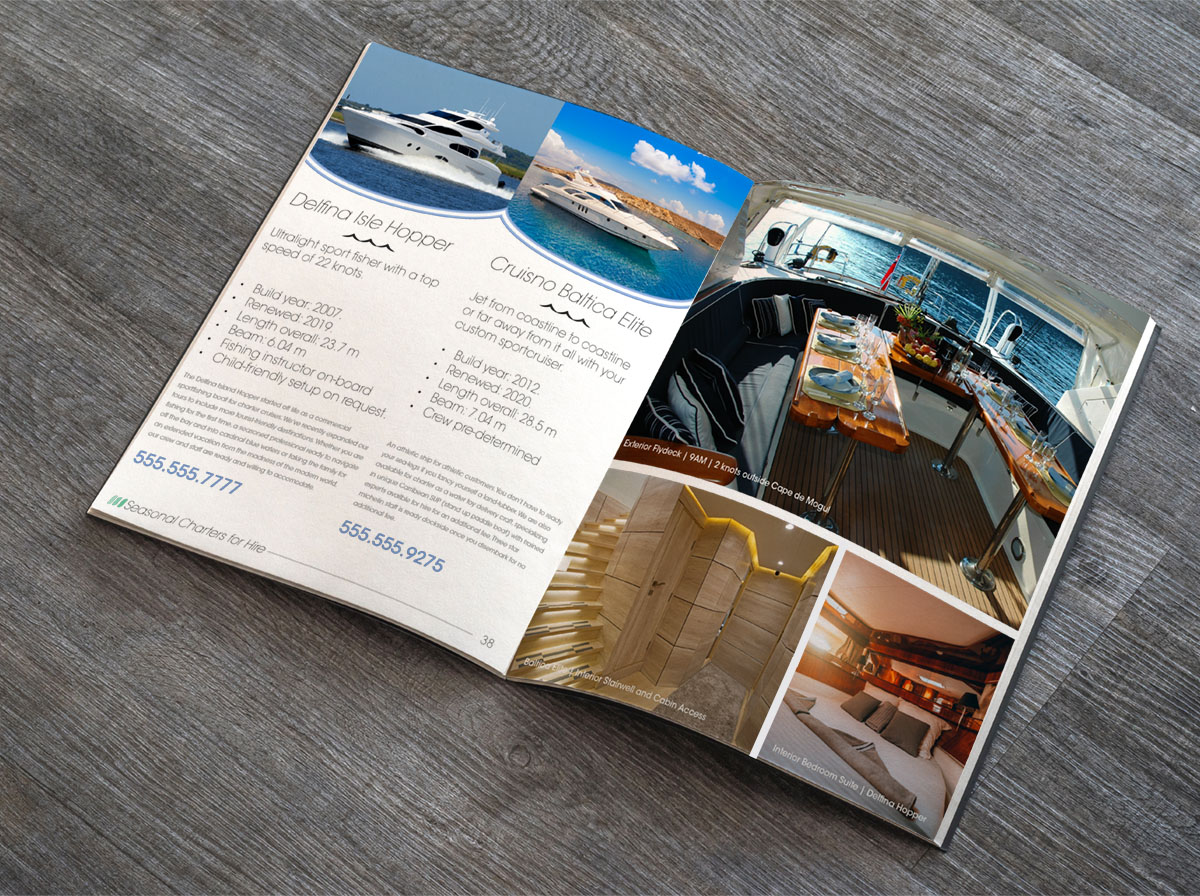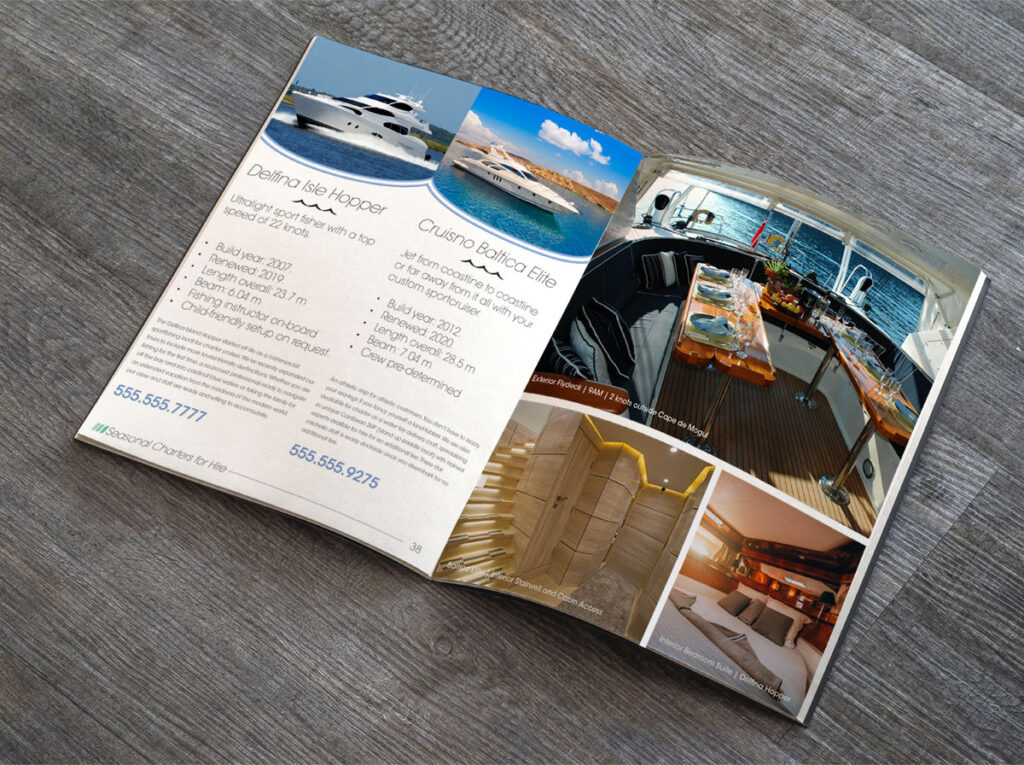 Catalogs are making a steady comeback with response rates from customers increasing by 170% between 2004 to 2018. Despite the boom in social media and online marketing, old-fashioned catalogs are still desired by customers.
That's because product catalogs have many advantages over online advertising and online sites.
It may feel like all eyes are on the internet when it comes to sales and advertising, but consumers have made it clear. After all this time, they still love the benefits of having a physical catalog delivered to their home or work.
At PGprint, we understand the value of a professionally-made, high-quality catalog. That's why we offer a broad selection of paper choices, full color, and bindery options to our customers looking to design their own catalog.
If you're on the fence, read on to find out all the benefits of designing and ordering a catalog with PGprint for your customers.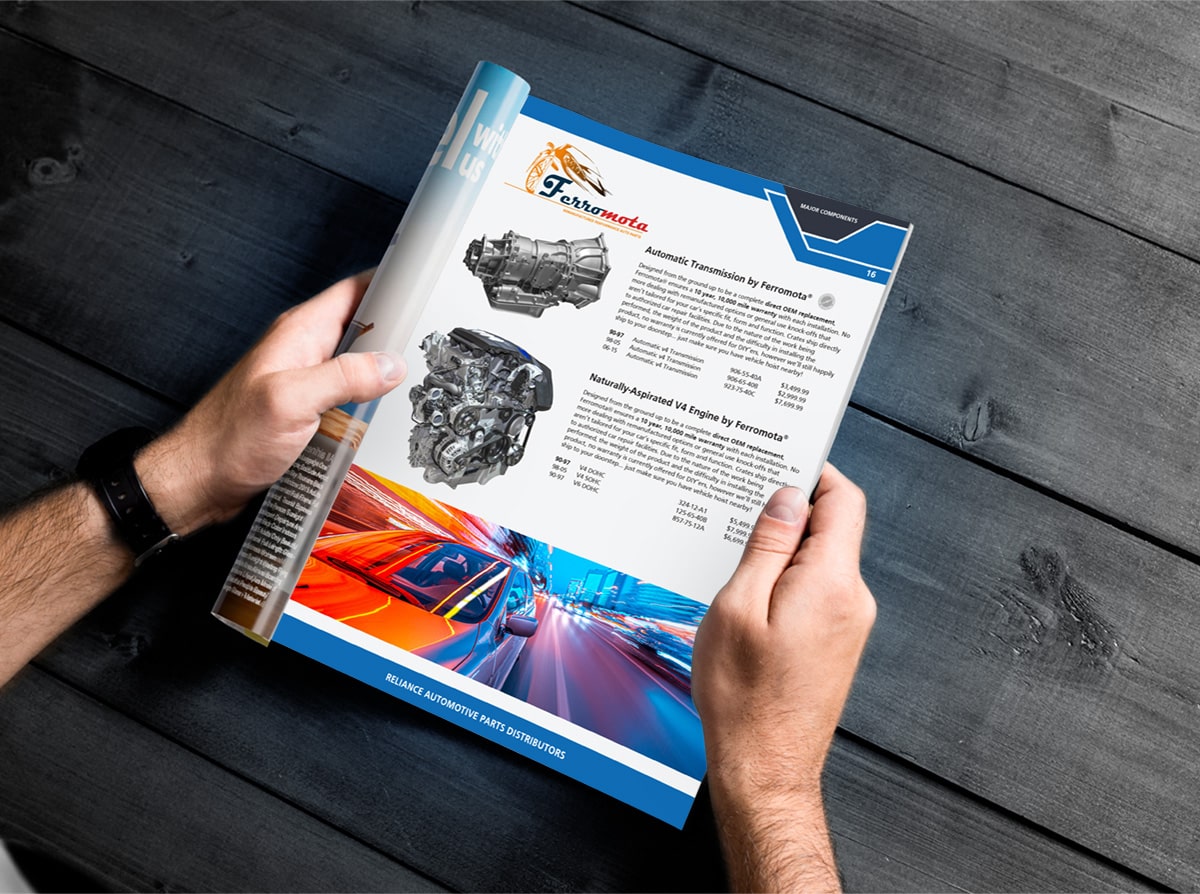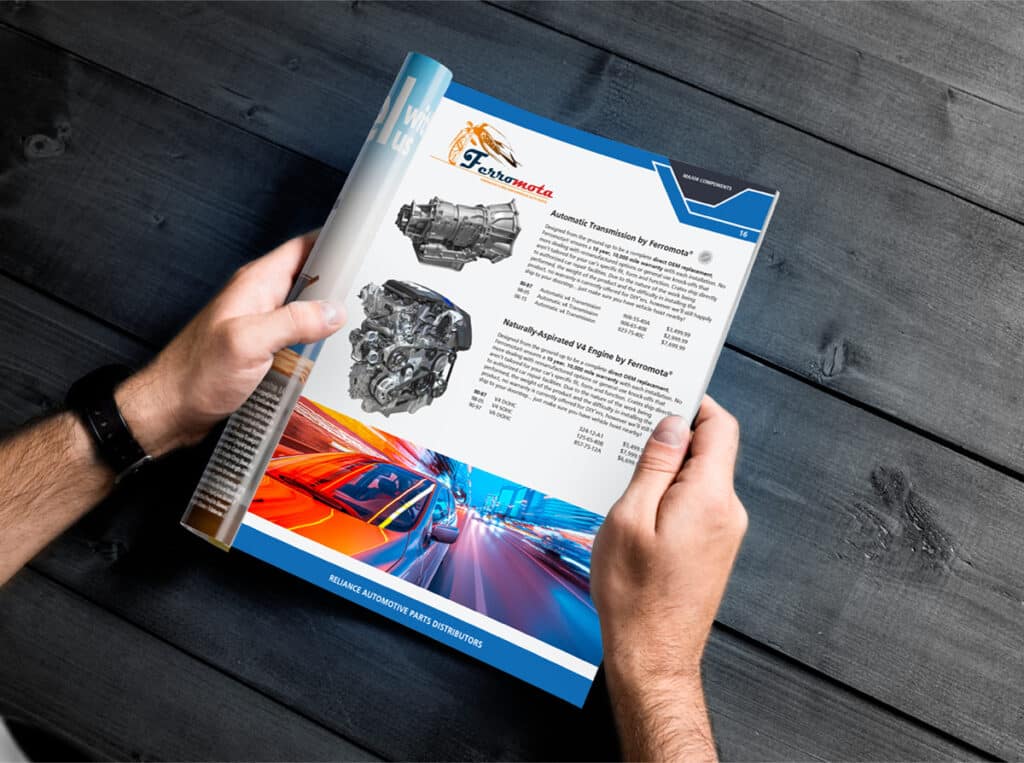 Send Product Options Straight To Your Customers
Catalogs have been used to advertise to the general public ever since 1872. Montgomery Ward was the first businessman to do this and he offered about 163 products. Thirty-two years later, he had 3 million people on his mailing list.
Catalogs are an advertising strategy that has never gone out of style. Since 1872, the catalog trend has only grown and now you can order a catalog for any kind of product.
It's true that online shopping and social media marketing ads have their advantages and may be seen by more people.
However, as handy as the internet is, it's also easy to exit a website or get distracted by another product in a split second. With a catalog, there's no competition on other pages. Just pages and pages full of your products.
A catalog puts your products directly in the hands of your customers and keeps your products on their minds long after they have put the catalog down.
A catalog is also the perfect choice for business owners that offer unique and niche products. It's a direct connection between you and your customer pool.
Since it's easy to sell things online, customers may struggle to find an online store they trust to buy their niche products from.
Catalogs can be especially effective with large items and purchases. For example, someone may pass a lot selling boats. Even if they want a boat, it's easy to pass the lot and push the thought aside.
They will likely be more open to the idea of buying a boat after they have looked it over in a catalog many times.
Sending a catalog to your customers bi-yearly or seasonally will always make it easy for them to reorder or upgrade items and order more items for friends and loved ones.
Design a Great Coffee Table Addition
Another great aspect of choosing a catalog as part of your product marketing is designing the catalog itself!
A catalog is unique in that its purpose is not only to show off your products but to be eye-catching and appealing to look through. It's a chance to make your products look their best and reflect your company's brand and look.
It's also unique in that it stays in your customer's houses. It's something that customers will see throughout the day, which will prompt them to look through it and possibly purchase from it more often.
Customers will likely be happy to keep a catalog around when it's beautifully designed and looks good in their home or office. It serves as a shopping source as well as a way for visitors to entertain themselves.
When customers leave their catalogs out on their coffee tables it can catch visitors' eyes and prompt them to flip through them. This is a great, easy way to gain new customers who want to order your catalog and items.
If you sell a niche item, it's important to design your catalog with this very benefit in mind.
If a local business displays your catalog in their office, the possibility of finding new customers is high if they are all flipping through your catalog whenever they visit this business.
Everyone loves to keep a catalog when it's gorgeous and professionally made. When making your catalog, make sure to invest in every aspect of it.
Make yours stand out with beautiful and professional photographs, color choices, high-end page designs, and a pleasing format.
Make sure to create pages and sets that keep customers wanting to thumb through the pages again and again.
You Can Always Count on a Catalog
One thing that print marketing will always have over the internet is how historically tried, true and dependable it is.
As convenient as technology is, it also comes with some downfalls. One of the most common internet issues is that sometimes the internet doesn't work due to bad weather or outages. Even with the advent of 5G should be, there are still "dead zones" and buildings where the structure and the layout of the building prevents internet from being easily accessible by guests.
You will never face these kinds of issues with a catalog. A catalog can never "break down" or be unavailable.
A catalog makes it easy to flip to the page with your favorite item on it and order it again once you need another. No need to click through a whole website until you find what you're looking for.
This convenience also gives your customers a good reason to keep a catalog for months after they've received it. They can buy items they liked months later, as a present for someone, or order multiples of the item easily.
Keeping their catalogs gives them a chance to look at items from previous seasons and backorder anything they liked as well. With online shopping, once an item is gone it's usually impossible to find again.
Ordering from a catalog on the phone also makes the buying process easier for customers who are uncomfortable putting their credit card information online. You can also mirror your online storefront on the catalogue at time of printing. Having the same look will mean that customers already know what they are looking for when they switch from paper to online ordering.
When it comes to payments, you can always count on a catalog to make the process simple and easy and to keep your information safe.
Make sure to send your catalogs out at the same time each year. This will set a standard of anticipation and also send the message that your company is reliable.
Being on time with your catalogs says that your business cares about the customer, cares about quality, and is always dependable.
Give Customers Something to Look Forward To
A wonderful way to satisfy customers and also gain customer loyalty is to make your catalogs an event, or something they always look forward to.
A lot of this comes down to making sure you put a lot of thought into the design, look, and feel of your catalog. The way someone feels while flipping through your catalog is important to consider. If you need design help, PGprint will be happy to bring out your vision for what your catalogue could be.
Run-of-the-mill or boring catalogs that aren't eye-catching will likely be forgotten, tossed into the recycling bin, or never looked through more than once. People are less likely to keep an unattractive catalog in their homes.
The fact is, everyone loves a seasonal catalog. Seasons are a perfect way to get people excited about using your products for the time of year.
Whether it's summer or winter, everyone loves looking forward to the upcoming weather. The changing of the seasons is also a great excuse to spend money on seasonal necessities, accessories, and fun activities.
If you want to put out a catalog for every season, make sure you lean into the fun themes of each one.
Summer should remind customers of the fun and smiles that accompany summer weather. Bright colors, outdoor photos, and an overall feeling of relaxation and joy will keep customers turning pages.
Winter is another ideal time to send out a catalog. Not only do customers need weather-appropriate items but it's also Christmas, the biggest shopping holiday of the year.
Send winter catalogs a few months ahead so customers have plenty of time to browse and think about possible present options. Make sure to incorporate other seasonal holidays when you can, like the 4th of July or Halloween.
With the right kind of catalog, customers will come to look forward to that time of year when the weather changes and one of your seasonal catalogs shows up at their door.
Get Your Foot in Every Door
Mailing your catalog directly to people's houses and offices is the most direct way to ensure your products get seen by potential customers.
The right presentation makes all the difference. A catalog with good presentation jumps leaps and bounds over common flyers. It's no wonder they sometimes end up on bookshelves alongside actual books!
The size and impressive look of a catalog will have people pausing to browse or saving it for later when they have to look through it.
It's the kind of marketing that works best because people can look at it at their leisure and the products never disappear. People like to be surprised and view catalogs as something fun to rummage through as their curiosity gets the better of them.
A salesperson can also be less effective than a catalog. While a salesperson might be able to put a personal touch on selling, they are also sometimes thought of as intrusive. They also take up personal time or interrupt people's tasks.
Email deals or newsletters are also easy to glaze over, ignore, and delete to free up space in your email inbox. Most email systems have a filter specifically for "junk mail" these days, which means many ads never get seen.
A catalog works the best as far as effectively getting into customers' hands. Catalogs are less likely to be quickly discarded and the customer can pick them up and put them down for as long and often as they want.
They can also let friends and family members borrow it, which means more customers and sales.
Catalogs are even thought of by some as collectibles, meaning they might save every catalog they receive from you.
The time and care put into creating a catalog inspire people to relax by flipping through it. It gives them time to picture having these products in their life.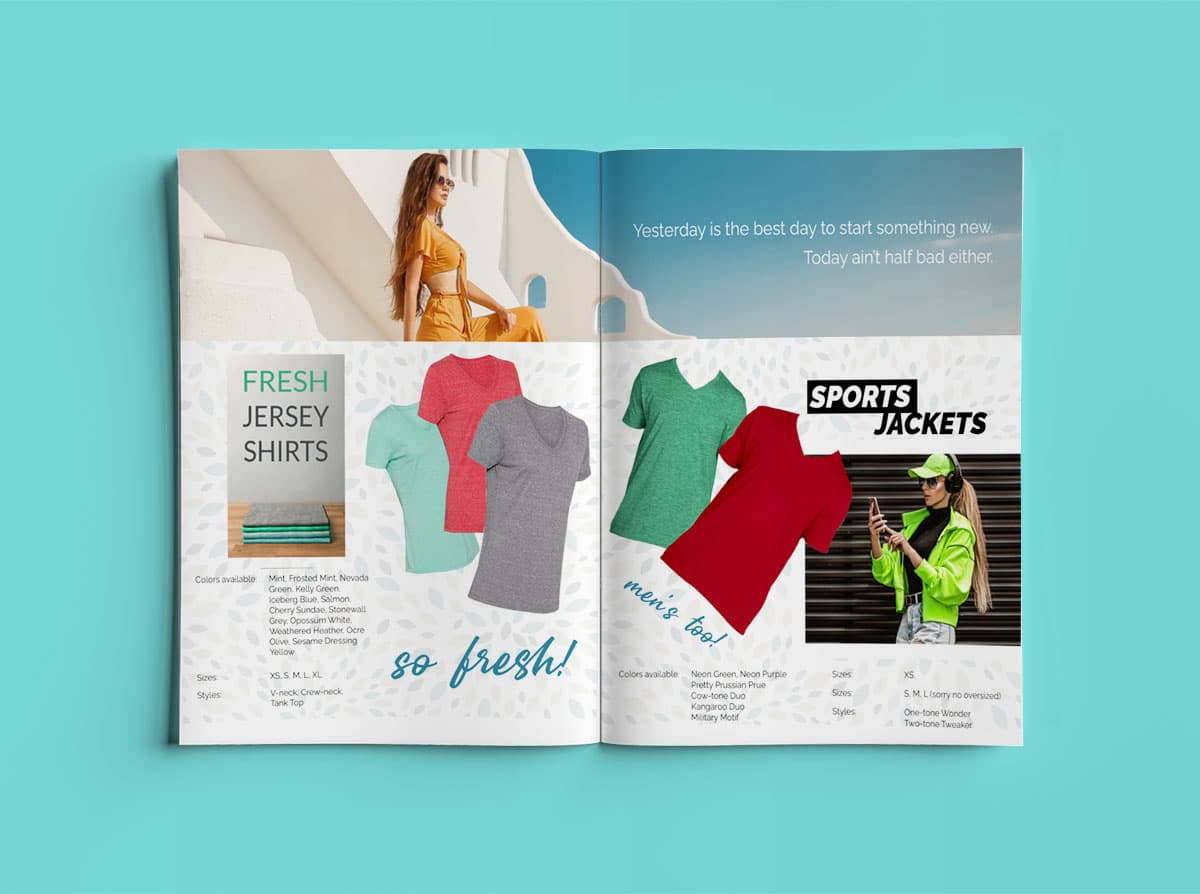 Product Catalogs Appeal to Everyone
Few things catch everyone's attention like a catalog. No matter what someone's tastes are, chances are most people who come across a catalog in their free time will thumb through it out of curiosity.
Catalogs can be enjoyed by both men and women, even if the products are skewed toward a specific demographic. People who are looking for gifts for their loved ones can potentially find what they're looking for.
People of any age can enjoy a catalog. Kids who find something appealing can show it to their parents. Senior citizens can peruse through the pages without feeling pressured to buy in a hurry.
Even catalogs selling niche and unique items will be appealing to most people. Looking through items, whether they initially appeal to someone or not, introduces fresh eyes to your products.
For instance, your catalog may be full of items a particular customer would not normally shop for with themselves in mind.
Still, after looking through your catalog, the items will remain in their memory and they'll likely remember it for other people or specific occasions.
The wide appeal of catalogs means more sales and incoming money that people otherwise might not have spent.
Order Your Catalog Today
Now it's clear why classic product catalogs are so popular today and remain relevant in an ever-changing sales landscape. These reasons make catalogs an effective and fun way for customers to stay connected with your products.
At PGprint, we love helping our customers succeed in their businesses. Our catalogs are easy to order, affordable, and cost-effective. Plus, our team is always available for questions. Order your high-quality catalog today.