Are you searching for ways to make your business stand out? You may have tried a variety of marketing techniques, but none have produced the results which you desire. With today's world of impersonal communication, whether it be over the airwaves, the phone or the Internet, consumers are hardened to many common advertising mediums. Yet, what other option do you have? The good news is, you can turn to custom door hangers for your next sales campaign and boost your figures to the level you wish to attain. However, you may still be on the fence when it comes to using this approach since it's not an overly common marketing tactic. Here are five benefits to door hanger printing.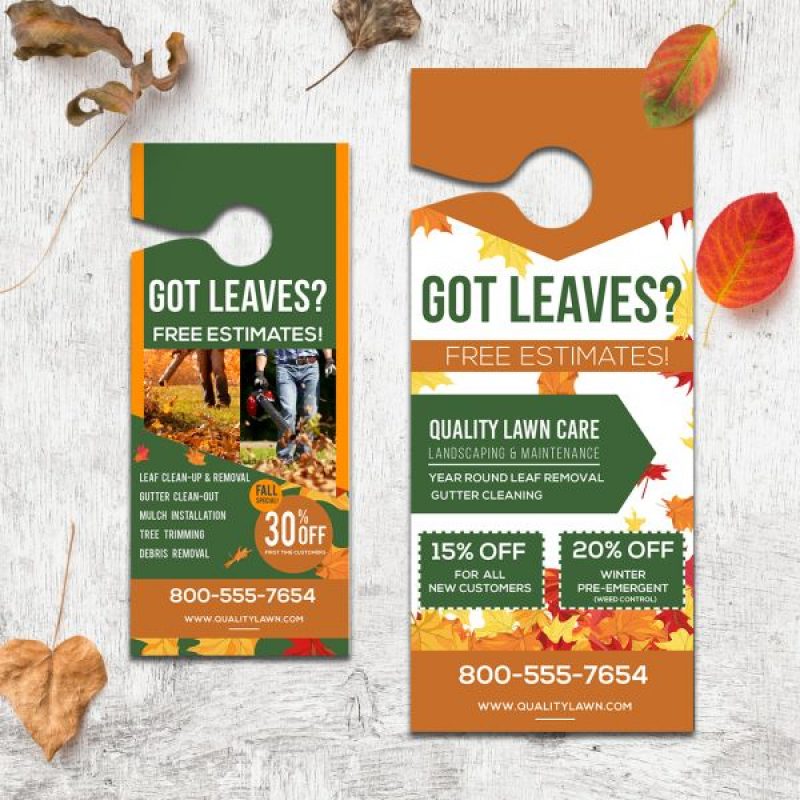 Benefit #1: The Personal Touch
First, custom door hangers take your business or service right to the door of your potential customers. Rather than a widely broadcast message that is cold and impersonal, you will have a friendly offer delivered right to consumers' homes. This can create a favorable impression from the beginning and make people more inclined to listen to what you have to say.
Benefit #2: An Economical Approach
Advertising can be a costly undertaking, and the risk to reward can be unappealing. Yet, by using inexpensive door hangers, you can afford to take that chance! You will pay a fraction of the cost compared with other marketing methods.
Benefit #3: Not Everyone is Doing it
Business cards, brochures, and flyers are more common print marketing tactics with businesses. They are also very effective, but door hangers are not as common and so there is less competition and less noise for you to try and break through to get your business noticed.
Benefit #4: Create a Buzz
This is especially effective in smaller, close-knit communities, neighborhoods and apartment complexes. With traditional ads, people view them separately in the comfort of their own home. They rarely discuss them with their neighbors and friends. Yet, by using your own custom door hangers, you can change all that! When everyone on the block receives your ad or discount, people can't help but talk about it over the back fence or next door. This can create a buzz that your company will reap the benefit from.
Benefit #5: Open the Door
Door-to-door sales are the most personal form of advertising left in the modern age. Many people are grateful for the time you take with them, and it has one of the highest conversion rates in the industry. Yet, your sales force may be hampered by those hundreds of empty homes they visit each day. How would you like to present your product to twice the number of people, in the same amount of time? Utilizing a beautifully crafted door hanger can do the talking for you and set the stage for consumers to call you or visit your website.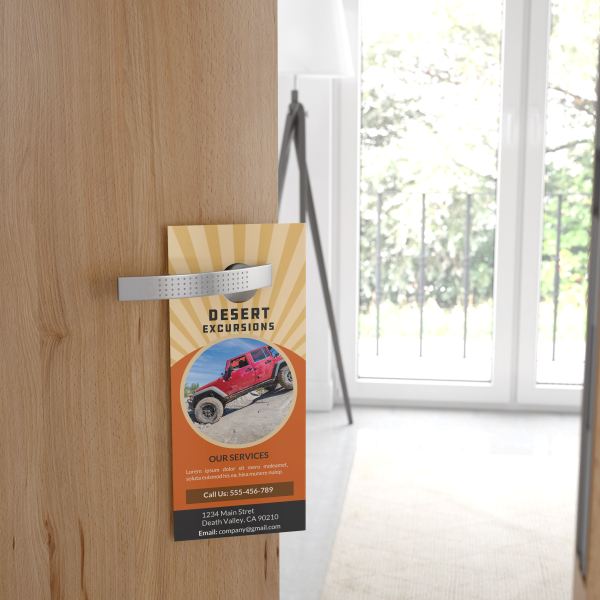 Unlike any other advertising product, door hanger printing will provide you with high quality, polished sales delivery system that is both persuasive and personal. So, why not join forces with PGprint today, and start hitting your company's sales goals with high quality door hangers.