You've seen them in hotels, conferences, corporate offices, and on desktops. But, did you know that notepads can be used as an economical marketing campaign for small businesses? In fact, that is what all the big corporations do. They don't use scrap paper for notes. No, they brand their custom notepads because branded paper of any sort has a higher perceived value. As a small business, you can do this too!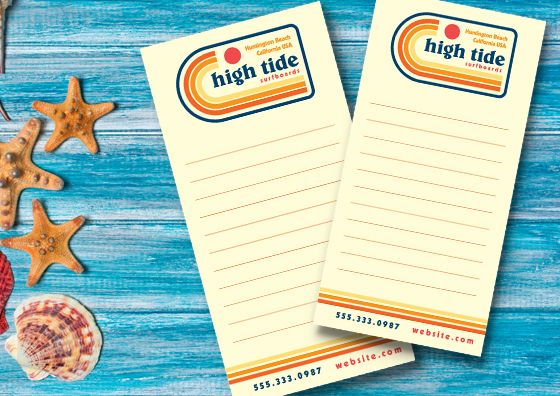 You can design your own using your company's logo and color theme, choosing a size and quantity, and then getting them printed. It's really that easy. As a small business, we know you have to be more accountable for marketing dollars, as there may not even be a budget for marketing your image. You need to be promoting all the time. That's why your custom notepads can also have a marketing message, a specific promotion, or some sort of call-to-action. for the writer or readers of that note.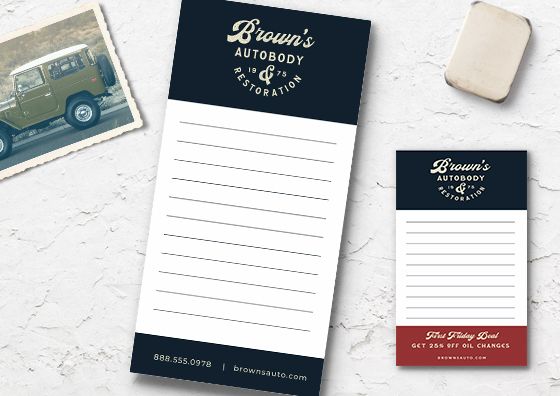 3 quick examples of how a business can take advantage of notepad printing
1) A local restaurant offers free notepads to anyone who comes in from the area offices – especially tech people because they never throw away a freebie! Just imagine how multiple people who work in the area will see every single note. Or why not advertise an after-work happy hour promotion for Wednesdays and Thursdays and offer a free munchie platter printed on the notepad?
2) Speaking of tech support, if your company does computer maintenance for other businesses, you know you will be the first one they call because your notepads have been floating in and around their office for months, with that little but effective message that says, "We're there within the hour, guaranteed." Can you imagine how much of an advantage you already have over your competition for that phone call?
3) Are you a salesperson calling on large businesses? Well from now on, bring a few notepads to every meeting or even random cold calls you do, and leave some behind. You can even leave them on the waiting room table and be confident that people in that office will pick them up and use them. On your next visit if you see them on at least a few of the staffs' desks in that office don't be shocked.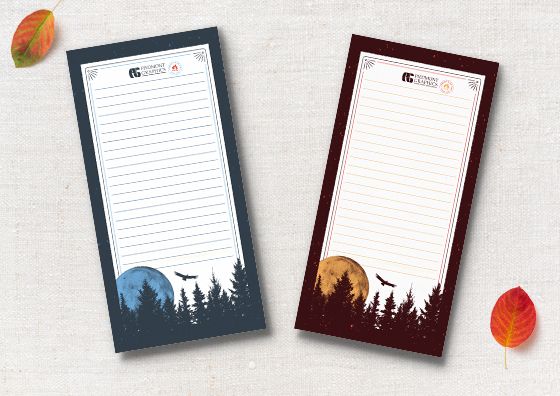 Think about it for a moment – have you ever tossed out unused, branded custom notepads that were given to you? Nope. Even if you don't need them at the moment, you file them until you can use them. If you've never done this kind of marketing before, now is a great time to try our notepad printing services here at PGPrint and tie it in with a specific promotion so you can measure the results. I think it's going to be the most economical advertising you've ever done!