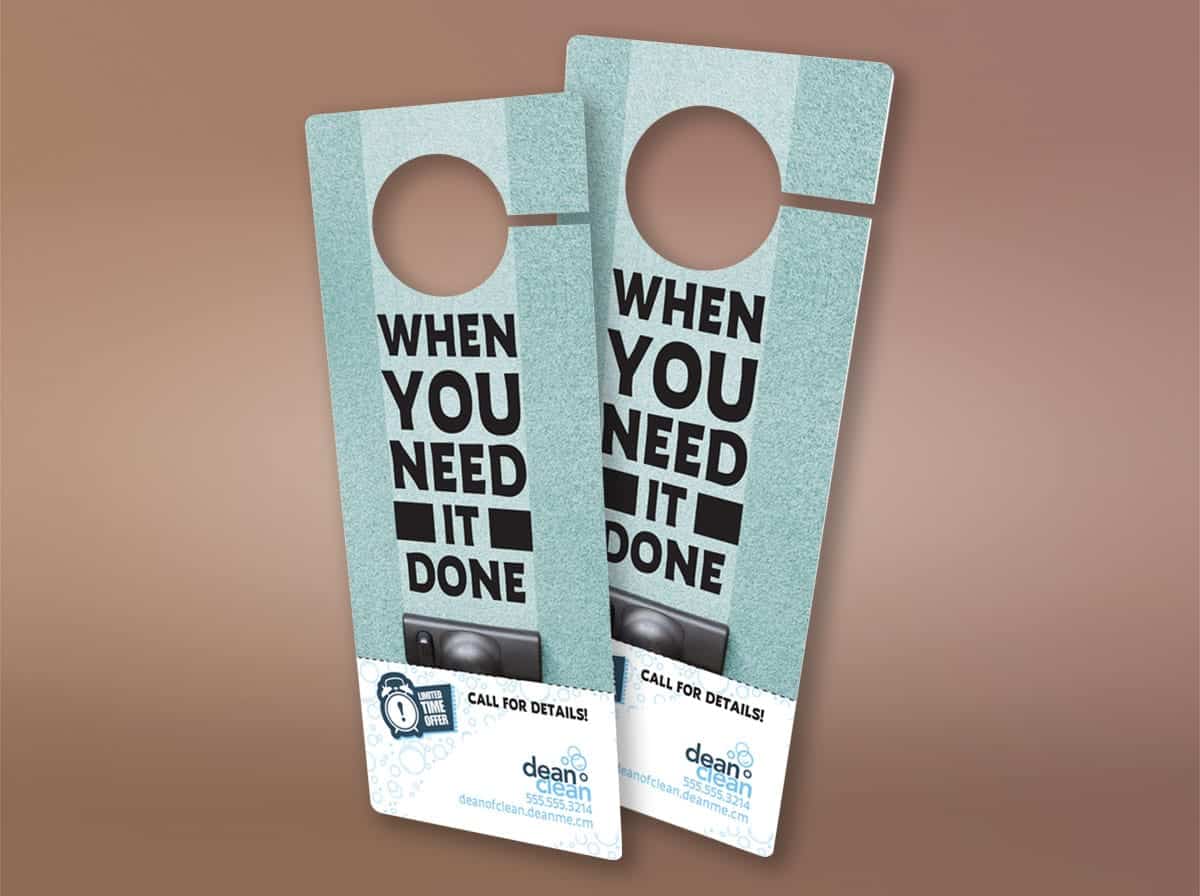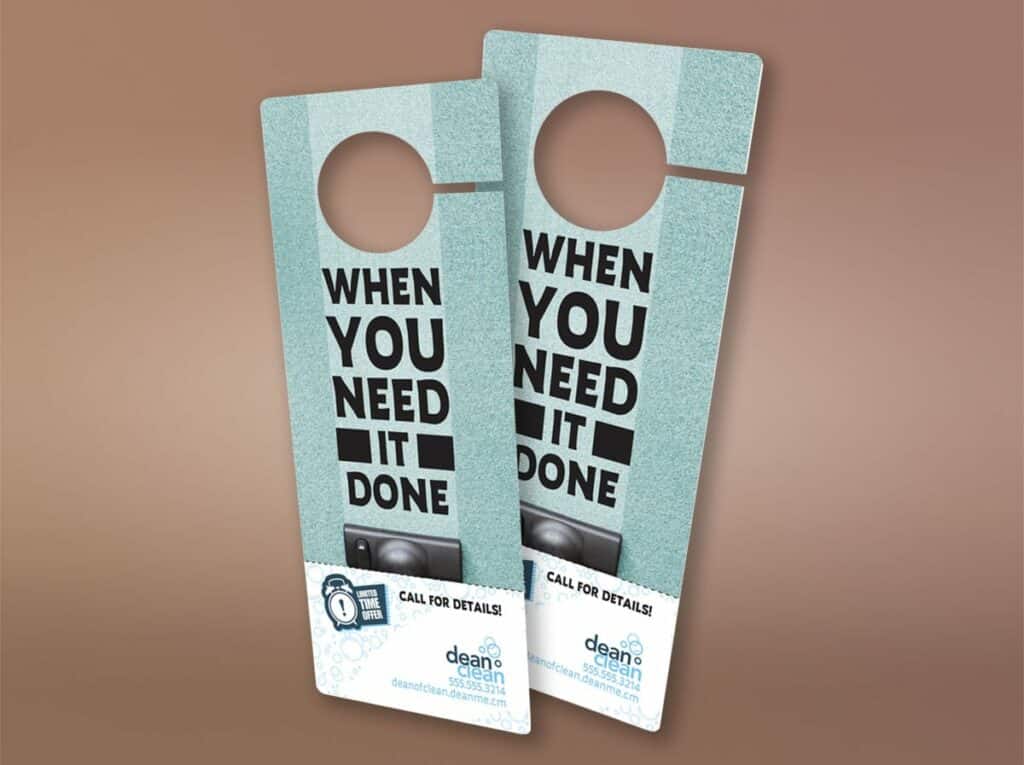 In 2020, London's first sleep-centric hotel opened, focusing on providing customers with a high-quality sleeping experience. But everyone knows that sleeping in a hotel is tricky as there's constant movement on other floors. 
One way to ensure you have a good night's sleep in a hotel is to use rip hangers that tell cleaners and other hotel staff not to disturb your room. 
A rip door hanger is not only great for ensuring customers have a great sleep, but it can be excellent advertising material for your business.
Even though digitalization is taking over marketing, these physical advertising tools are still influential. So, here's a guide to using door-hanging cards to promote your brand.
Design the Perfect Rip Hangers for Business
Rip hangers are a time-tested method for advertising services and businesses on the handle of hotel rooms. But you can also use door hanger advertising in restaurants, beauty salons, and local cafes. 
As long as there's a place for hanging the card, you can place it wherever you want! 
Although you need to think carefully about the design elements if you want the rip hangers to be effective and eye-catching to people. 
Create Rip Hangers for Business
Physical media, like rip-hanger printing, has a unique charm compared to digital marketing. You can connect instantly with your target audience with this kind of marketing. 
But, before increasing brand awareness, you need to pinpoint your target audience. 
Therefore, you need to brainstorm your target customer and what they are looking for with a business. For instance, if you run a cleaning company and want to promote your services, you must clarify your brand.
Ideally, you want people looking for cleaning services who don't have the time to do the cleaning. The more details you can provide about your target audience, the better. 
It's also important to consider the goal of the rip hanger before contacting printing services. Here are some questions to ask yourself:
Do you want to increase engagement rates?
Does your business need to improve sales?
Are your number of calls low?
When you know what you're aiming for with the rip hanger, you can start choosing words and information to go on the hanger. 
Nail Down the Graphic Design
Like other forms of marketing, such as social media posts or videos, you need to make the rip hanger attractive. That's where graphic design comes in.
The best design will combine a coherent color scheme with the main slogan and critical information. But you don't want to overcrowd the space with lots of text and symbols. 
To ensure that the design is professional and tidy, you can work with a graphic designer to create the hanger. 
There are some basic features that you should include when designing a hanger, like bold illustrations, brand slogans, subtle colors, and strong CTA. 
Contact a High-quality Printing Service
Even if you have the best design and idea for door hanger advertisements, you can't have a successful rip hanger campaign without a good printing service. 
Otherwise, you could have blurry text, faded photos, and lightweight materials that can easily break. The printing service is arguably the most essential part of advertising your business on hangers. 
You should ask your printing service about their experience and search reviews online from previous customers. This will show you that the company is trustworthy and of good quality. 
Plus, you should consider the number of rip hangers you want to order and pick a company that can handle bulk orders. This will ensure that all the hangers are clear and professional looking. 
If you pick a small company to conduct hundreds of orders, they might not have the tools to print the number of hangers you need.
But if you just want a few hangers to start, you can make a small order and progress from then on.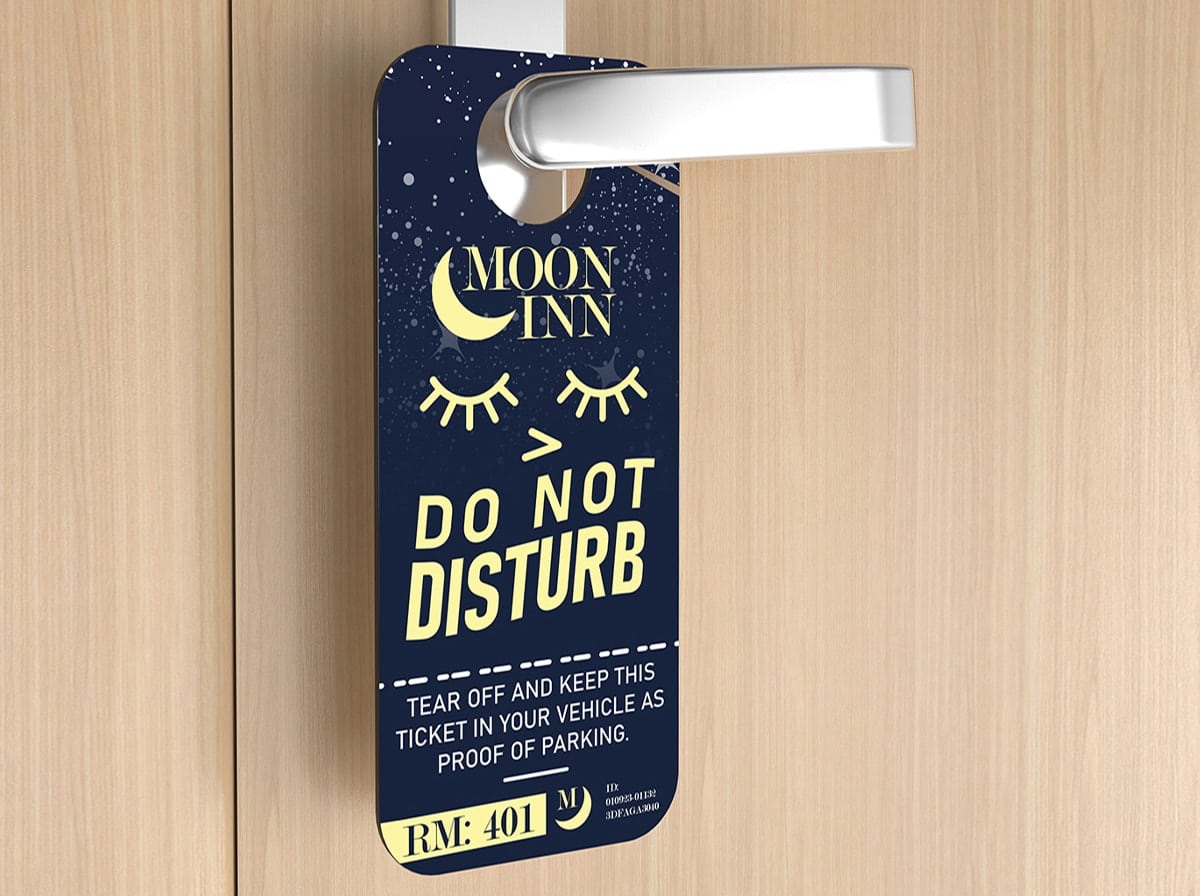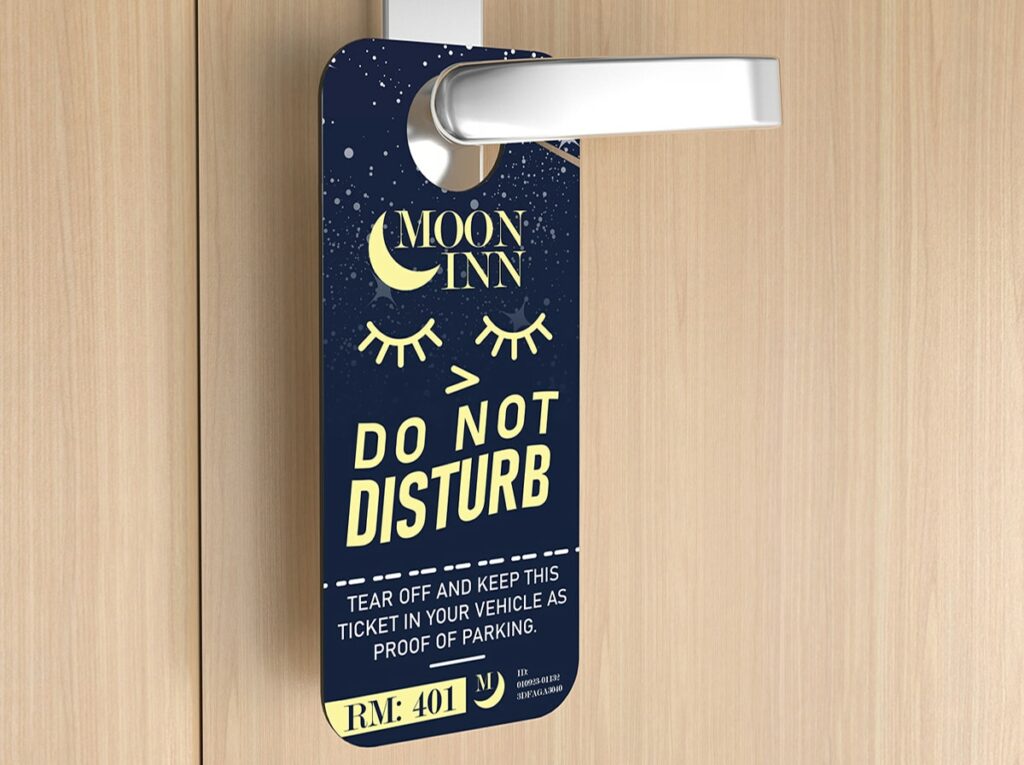 Outline the Distribution Goals
The final stage of promoting your business with rip hangers is to outline the distribution goals and finalize the number of hangers you'll need to get started. 
For example, do you want to have door hangers for employees to give out to customers? Or would you prefer to work with a third-party company to distribute the materials? 
Marketing campaigns that involve physical advertisements need to be cautiously planned so you don't waste money and place the hangers in areas where they won't be seen. 
Once you know the scale of the marketing campaign, you can start planning the design and ordering door hangers from a printing service.
Why Door Hangers Are Great for Advertising
If you're looking for a new way to promote your business and want to revert to old-school practices like door hangers, then this is the perfect opportunity. 
Firstly, you can promote your business through hangers in local areas. This is ideal for small and significant businesses looking to connect with local audiences. 
Besides local marketing, door changes are also affordable and straightforward to make. They don't cost as much as online marketing campaigns, and customers can keep them in their homes. 
By using physical marketing resources like door hangers, you can get more people to see your brand without posting online or sending emails. People are more likely to remember something they've seen in real life. 
So, you want to use this cost-effective marketing tool to gain brand awareness and attract more customers. Remember to use a high-quality printing service to ensure the hanger looks fantastic!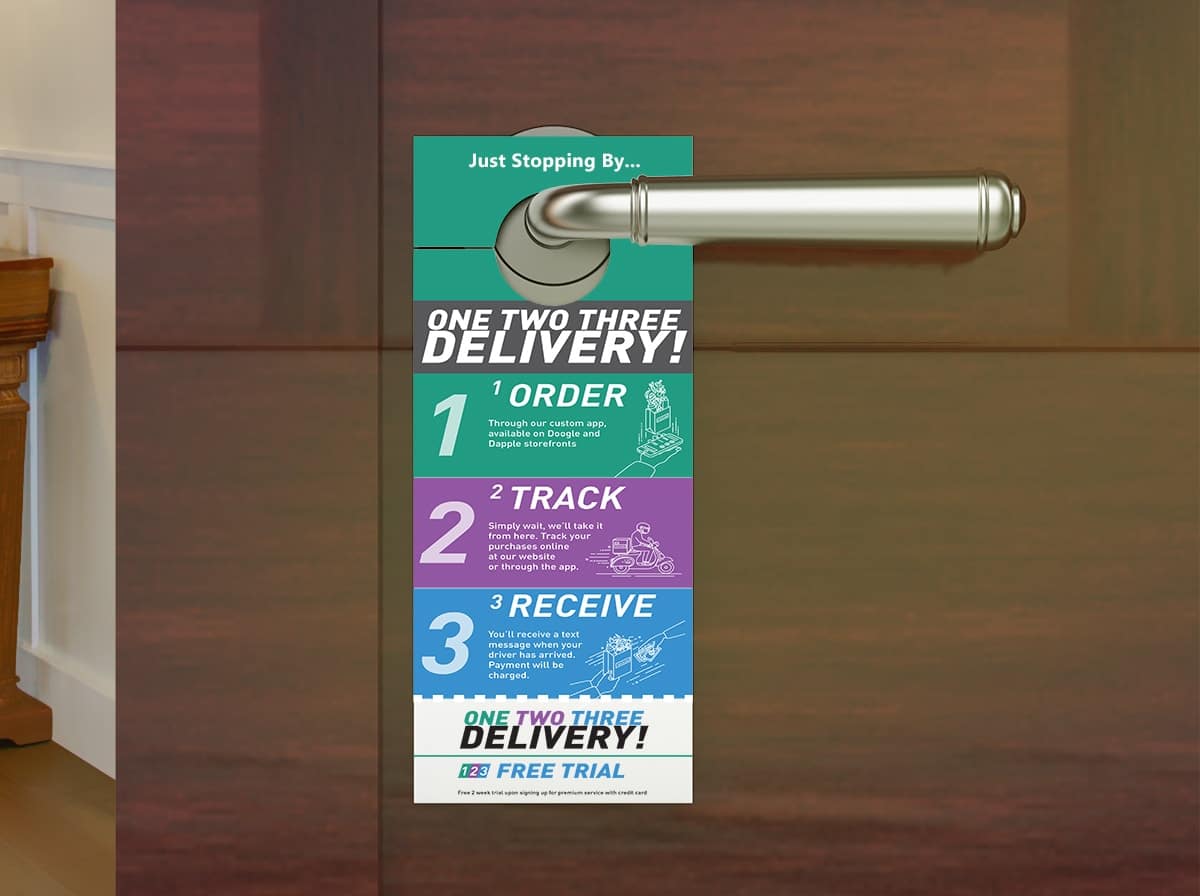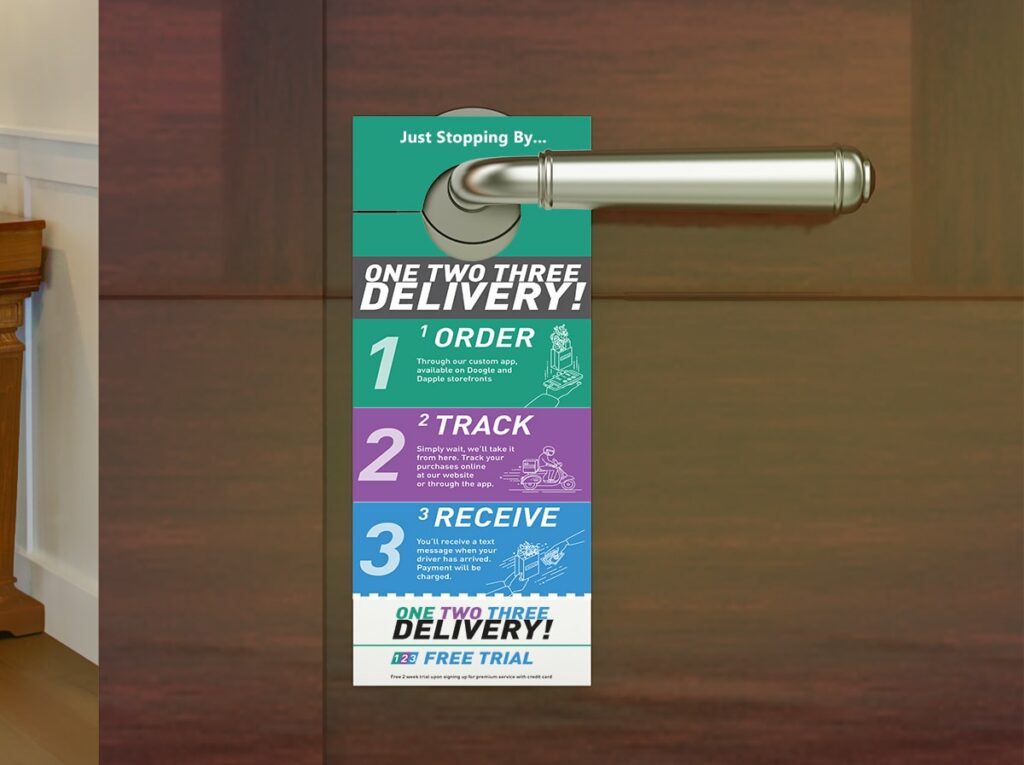 Hang Your Brand Everywhere With the Best Printing Service
Rip hangers can be hung on bedroom doors, restaurant bathrooms, or car handles. There are so many opportunities to place your brand in front of more people, and it offers something different. 
Don't be like every other business and use only online marketing; try something like door hangers to stand out from the crowd. At PGprint, we can fulfill large orders or rip hangers for your business. 
And we've been serving customers for years, so we have lots of experience and the skills to create professional door hangers for your brand. 
Get in contact and place an order today.