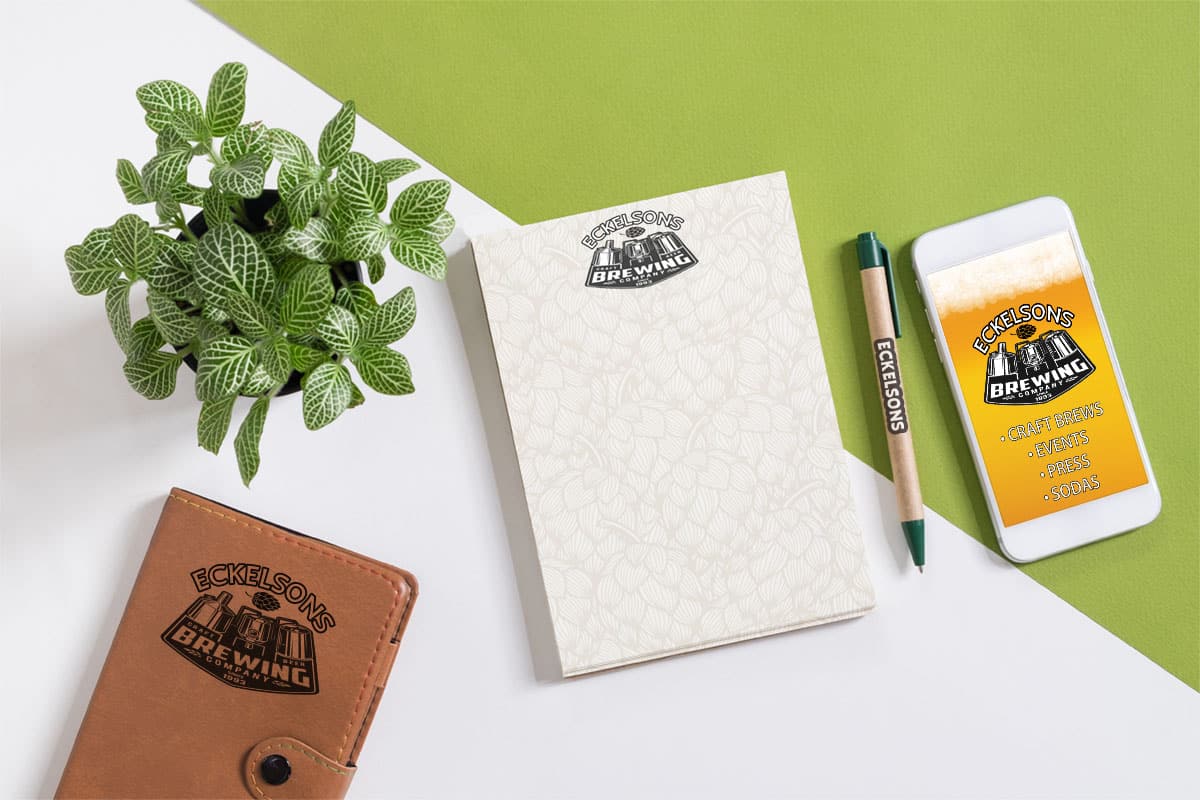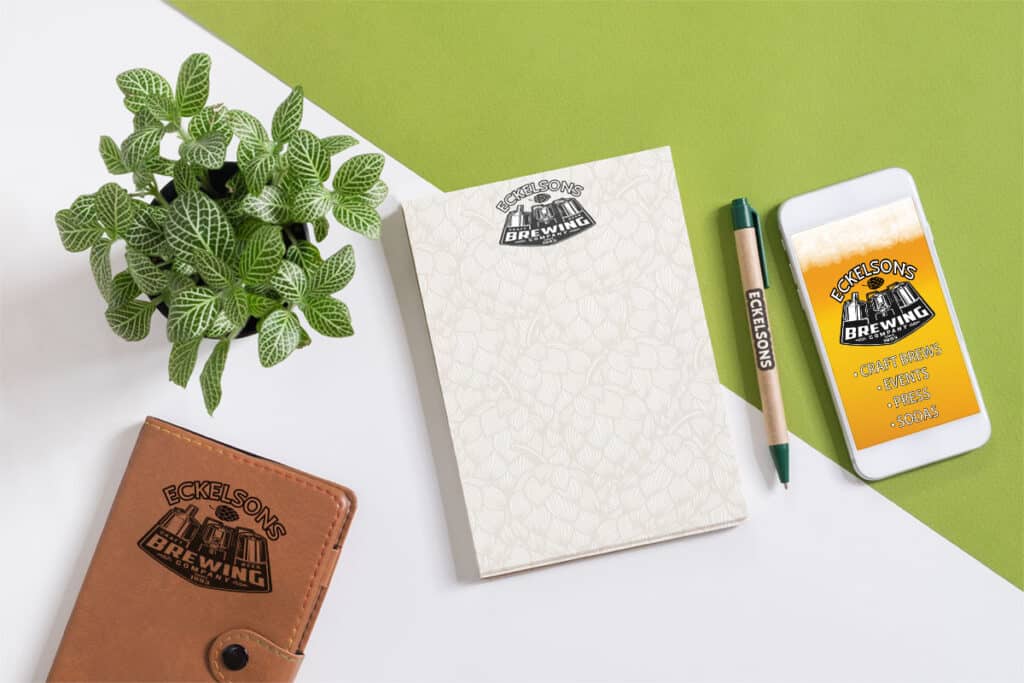 2020 has seen the return of paper to offices, after years of electronic communications. Companies are now investing in printing paper again, but they need to think carefully about what they print and how they use it.
It's important to make the most of your printing budget and get the best value for the number of pages printed. It's also important to think about the professional look of your printed office documents and ensure the overall look is consistent throughout.
Business notepads are an affordable and low-maintenance way to add a professional look to the printing your company does. Keep reading to learn more about how to get business notepads for your company.
Benefits of Branding
Undoubtedly, branding is one of the most crucial marketing resources available to any company. Particularly effective branding leaves a lasting impression on clients.
Providing them with something recognizable and familiar to keep an eye out for while they search the market for the finest supplier. Branded merch will work wonders to increase brand recognition and favorable brand associations.
Continuous Exposure
Giving out branded things is only worthwhile if the items improve the lives of your consumers. You can be certain that your consumers will utilize notepads. These items of branded merch are functional and well received. 
Handing out branded merchandise is a simple marketing model that provides you with continuous brand exposure. Every time your client or employees use their branded notepads they are able to share your brand with others.
Customer and Employee Loyalty
Employee and consumer loyalty is increased via company products. Branded business materials give off an aura of professionalism and work to help improve your brand's image. Everyone enjoys getting free merch.
Good branding will keep customers coming back for more after they start to recognize and purchase a product or service. A solid business with excellent products and strong branding resonates strongly with customers. Long-term, this will boost client loyalty..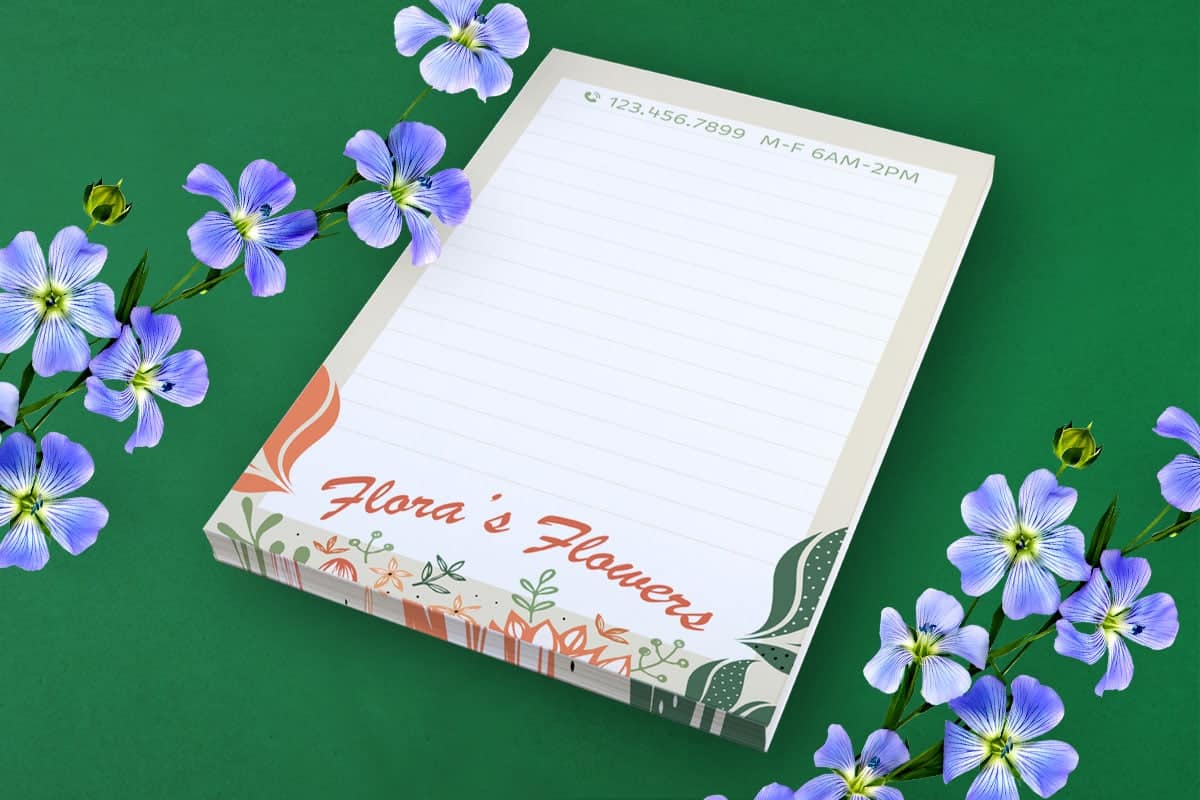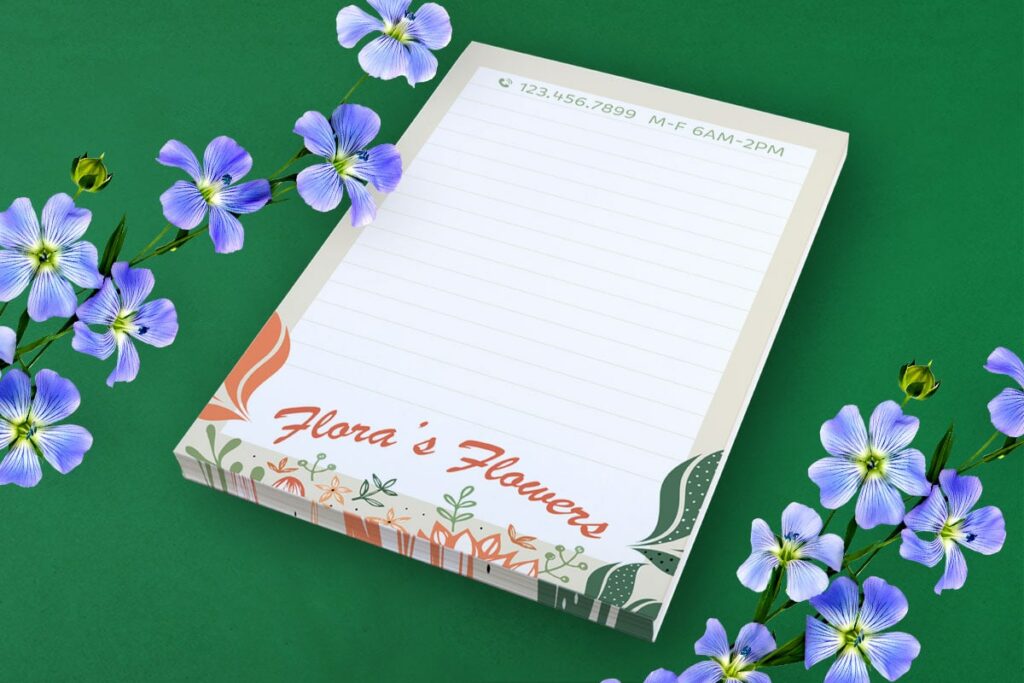 Improved Credibility
Every customer has trust difficulties when it comes to experimenting with new goods or services, but a strong brand may help you stand out as a reputable company with core principles that clients can identify with.
Even small businesses can portray themselves as serious professional corporations with the aid of creative marketing and eye-catching imagery. Branded marketing materials and business notepads are inexpensive ways to give off a polished look.
Cost-Effective Marketing
If your company has limited resources, placing an advertisement on TV or a billboard may cost you a fortune. You may promote your company in an economical way using brand merch. Branded merch will help you improve morale and enhance your brand identity.
How to Get Custom Notepads for Your Business
Custom printing companies can help you manufacture and distribute business notepads with logo designs. These custom notepads can be given to all of your employees or used as swag to elevate client meetings.
Before you start making bulk orders on business notepads you should refine your overall concept and design. This will let you maximize the impact of your notepad order.
Incorporate Your Logo
The thing that makes your notepad stand out the most should be your logo. After all, the notebook serves as a means of business promotion. Make sure the logo has a clear design and is simple to recognize.
Including a slogan beside the logo is a smart option if your company name is unclear. This kind of branding can elevate your business and help boost your brand recognition.
Decide on the Specs
There are several sizes and types of writing pads. However, not all company enterprises are the same sizes or forms. The size you choose will mostly depend on how the recipients will use your notepads. 8.5 x 11 notepads offer all the space your users may possibly need if you'd like to give them additional room to spread out and express themselves.
Notepads come in virtually any size, so don't be afraid to get creative. Your printing business can work with you to realize a size if you have one in mind. Once you determine these details you can save money by placing a bulk order.
Utilize a Simple Design
When it comes to notepad design, less is more. This only implies that your professional notebook doesn't need to have a lot of decorative aspects. The design should be as basic as possible.
Use Interactive Designs
You can improve the functionality and usability of your notepad by adding interactive features. For example, you can put a section for the date in the order, use lined pages, or even put a mini calendar spread to improve the function of your design. 
To separate from the crowd, give your notebook your own special touch. If you want to attract busy parents to your business, think about creating a to-do checklist.
It's a simple technique to ensure that your marketing materials are utilized as you want. People will be more likely to use your notebook and promote your business if it is more useful.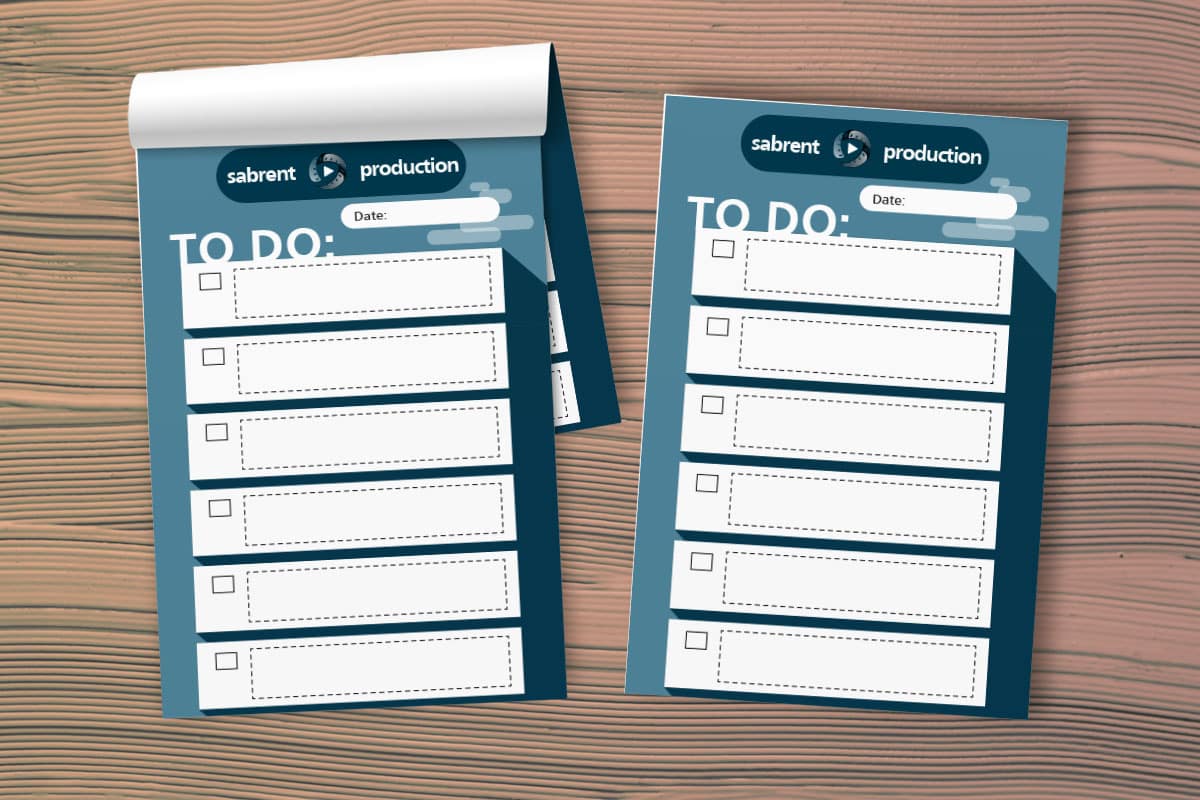 Elevate Your Brand with Business Notepads
As companies look to grow their business and refine their brand, business notepads adorned with logos can help you promote your business. These notepads will convey a good image to your company's clients and stakeholders.  
Branded office stationery such as notepads is a functional type of promotional material that can help elevate your brand. Request a quote at PG Print to elevate your business with branded promotional products.