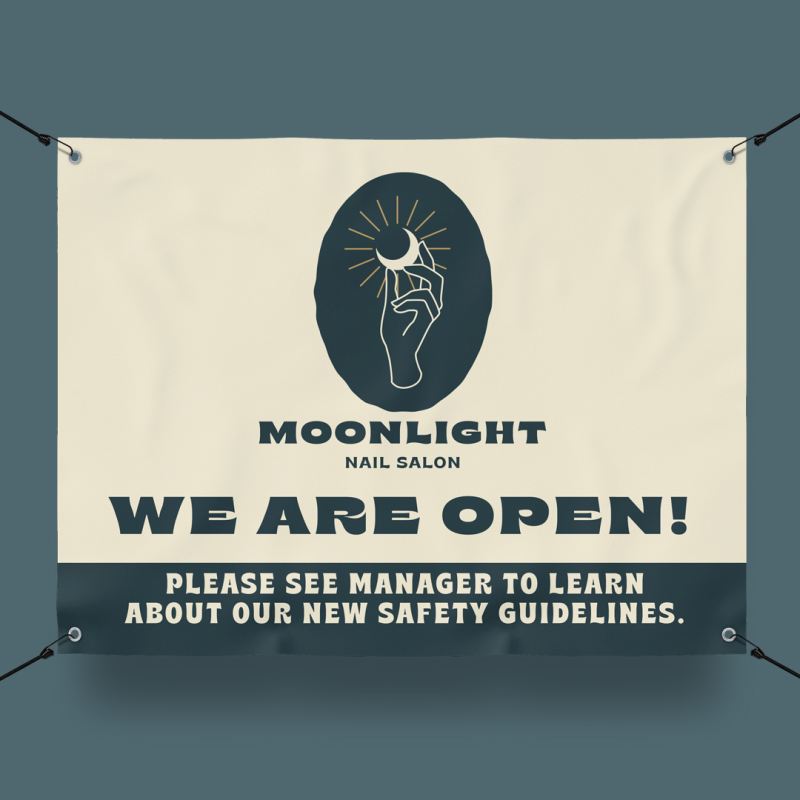 With the tough economic climate today, you need to drive business. It is tempting to reduce your advertising efforts to save money to help protect your profit margin or keep expenses down. Struggling sales may have also made your advertising budget even smaller, meaning you need an affordable solution. The good news is vinyl banner printing is both effective and low in cost. To help you learn how this marketing method can promote your business, let's examine this topic in more detail below.
You may have tried other advertising approaches in the past, only to be frustrated by their limited yield and high cost. However, vinyl banner printing is different. It provides a great opportunity to message people and vehicles passing by. With other methods, people who receive your materials may live miles away from your business and may have no interest in driving over to see what you have to offer. The distance can be a barrier. With a quality banner on display at your location, you can advertise to people passing by every day! Rather than being required to make a separate trip, they are already at your business location. It is easier to convince them to shop or order takeout from you, and a well-designed banner can accomplish this effectively.

What message should you include on your vinyl banner printing?
Well, in these times, you may want to make people aware that you are currently open for business and ready to serve them, or that you've changed from dine-in to takeout. It also never hurts to offer a discount incentive such as 30% Off or a BOGO offer. Remember to include phrases like "for a limited time only" or "act now" which creates urgency.

Are vinyl banners affordable?
You would think there would be a high sticker price with their quality resolution and durable construction. While this can be true if you order from a brick and mortar printing firm which can include a substantial markup, online options are much cheaper.
So, with the ability to draw in customers off of the street, and their affordable cost, vinyl banner printing is an excellent option. With vibrant colors available, high-quality scrim vinyl included, and grommets, they are a superior item. Furthermore, they can be used outdoors and will hold up well in many conditions. You can even order sizes up to 10 feet by 3 feet for maximum impact, and these can be seen from a good distance. So, hang that vinyl banner with confidence and let your business soar.