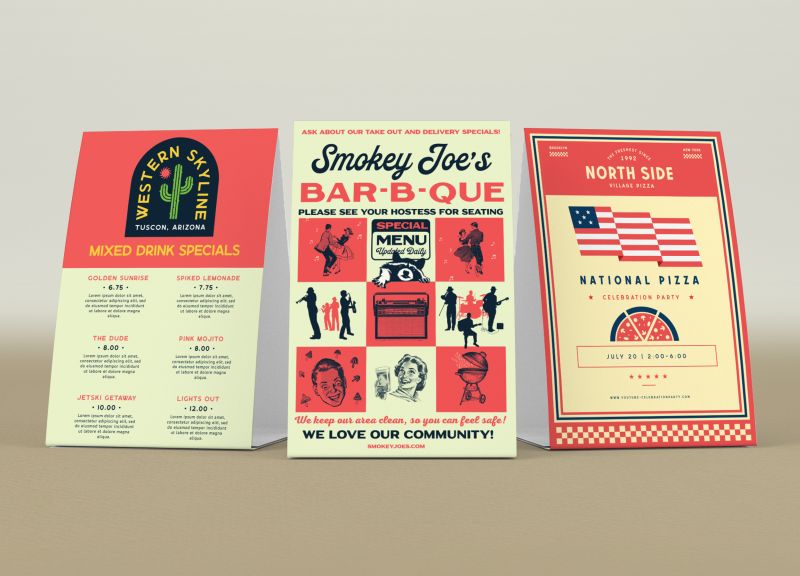 In today's climate, businesses need to think of new ways to promote themselves, feature products, and communicate messages, all while staying within their budget. You must find the perfect materials that will fit your budget and give you the market exposure you desire. If you're looking for the best bang for your buck marketing tool, you'll be amazed at the benefits of using table tents. They are less intrusive, they're great for marketing visibility, and most importantly, you'll save a ton of money and time while impressing everyone with the highest quality printed design!
Restaurants, trade shows, conferences, and product advertising most commonly use table tents, but you can also use them for business promotions. Table tents have become very popular because like other print marketing techniques, they are less expensive, and they are easy to distribute. Targeting your audience is super easy because you can place them anywhere you want. Table tents double as tiny billboards. Customers are inclined to read the information in table tents set up in visible areas. Table tents are effective in exhibiting a company's marketing message.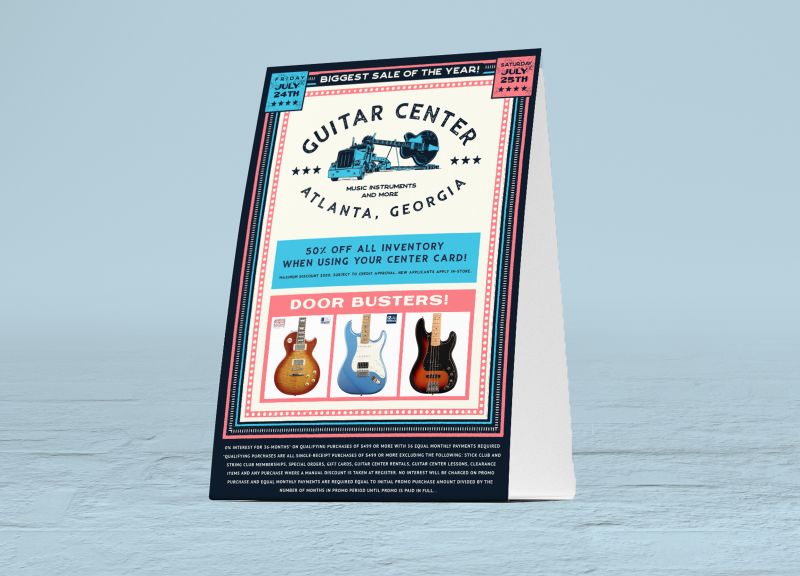 Think about the last time you were in a furniture store waiting on someone to speak with you, or a restaurant waiting on your food (take your time, I know it's been a while). You're sitting there, twiddling your thumbs, and glance over at the small triangle cards sitting on the side of the table. Chances are you are going to read the message. As most would. A professionally designed table tent draws the customer to your message, and you get to decide whatever the content is.
Restaurants and bars aren't the only places designed for table tents – they're also useful marketing tools for retailers. If you sell high-ticket items such as home entertainment systems, high end furniture, or anything else that's commonly purchased using financing, table tents are very convenient. They can effectively help close more deals by creating a financing brochure that you can put on sales counters and desks. This way, whenever a customer talks with your sales team, they'll instantly be aware of the available financing options.
Table tents are a fantastic marketing and promotional tool for your restaurant, retail store, or any business. How could your business make table tents part of its in-store marketing and sales strategy?