Meeting in-person is usually one of the most effective ways to convey your message and make an impact. With travel, meetings, events, and social gatherings having been canceled across the U.S., social distancing has certainly taken a toll on sales for many businesses. However, there are alternative tactics to meeting in-person that still make a big impact on promoting your business.
Many people initially think of email as the best alternative because it is the easiest to implement. However, because it is the easiest to implement, many inboxes are getting cluttered with marketing emails, and therefore your message gets lost in the crowd. How many emails have you received in the past month that started with "During these unprecedented times…"? My guess is quite a few, and you probably can't distinguish which brand sent which.
Enter print marketing. Print marketing is a more tangible way to communicate your message that can either be mailed, hung, or stuffed. It's also more memorable because you have held it in your hands, put it in your drawer, or hung it on your fridge.
Below are some ideas for print marketing that will work while you keep your social distance:
1) Video Mailers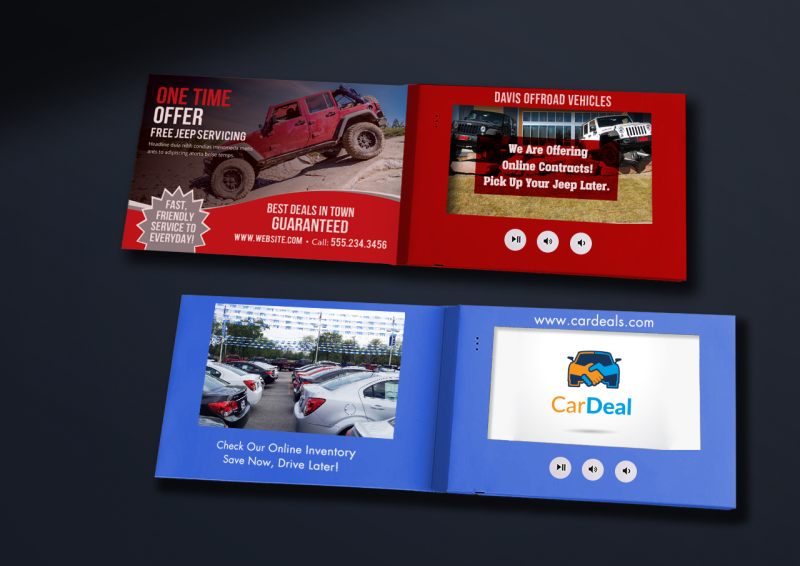 A video brochure allows you to record a personal message. You can also upload a demo, sizzle, or product video. In addition to video, the inside and outside covers can have your unique message and branding. Video brochures combine the power of digital and print, giving the recipient something unique and tangible that can be mailed out.
2) Postcards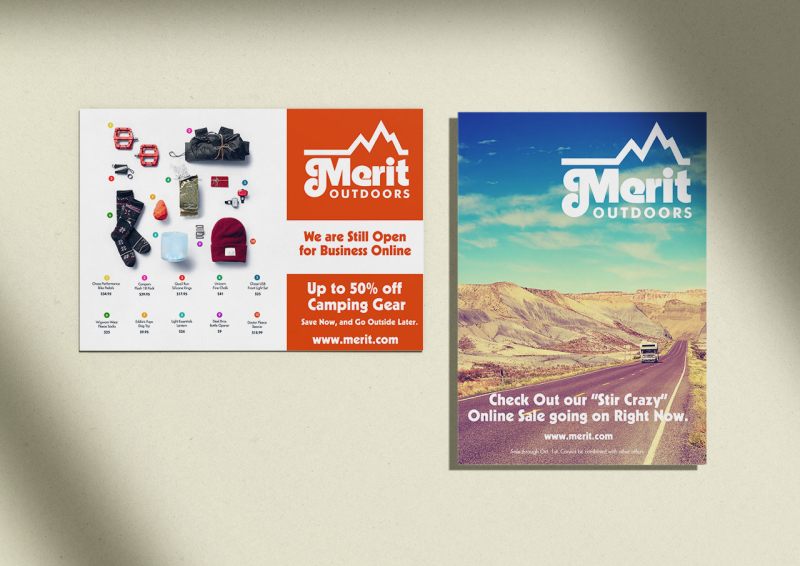 Flat postcards can be mailed directly and are one of the most effective ways to reach an audience. Sending a flat postcard via direct mail is cost efficient and a proven method to drive results. Especially if you provide a discount or offer on your postcard. Print your design and messaging on both sides to really stand out.
3) Brochures and Buck Slips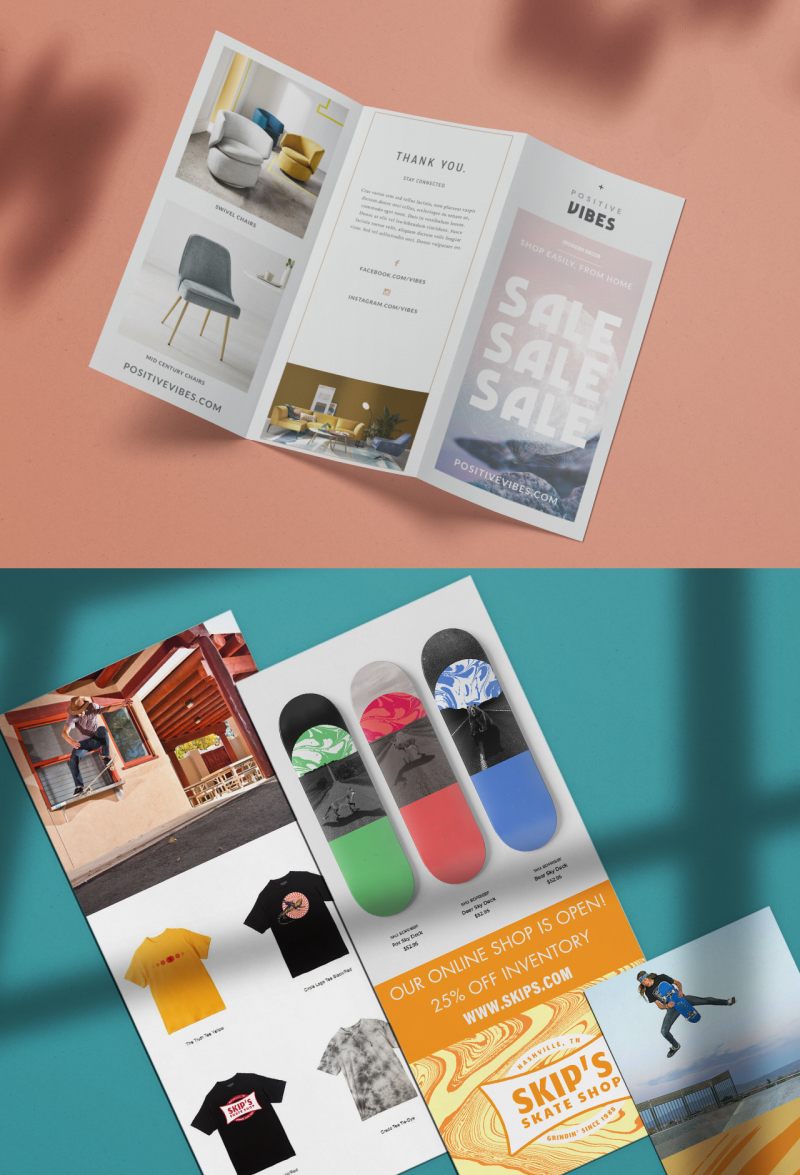 Both brochures and buck slips can be small enough to be stuffed in envelopes and mailed to prospects or existing customers. A custom brochure can be a great way to explain in detail the benefits of your business, while a buck slip serves as a quick little ad that can include an offer. Mail these in an envelope and the recipient will open it in anticipation of something that feels more personal.
4) Door Hangers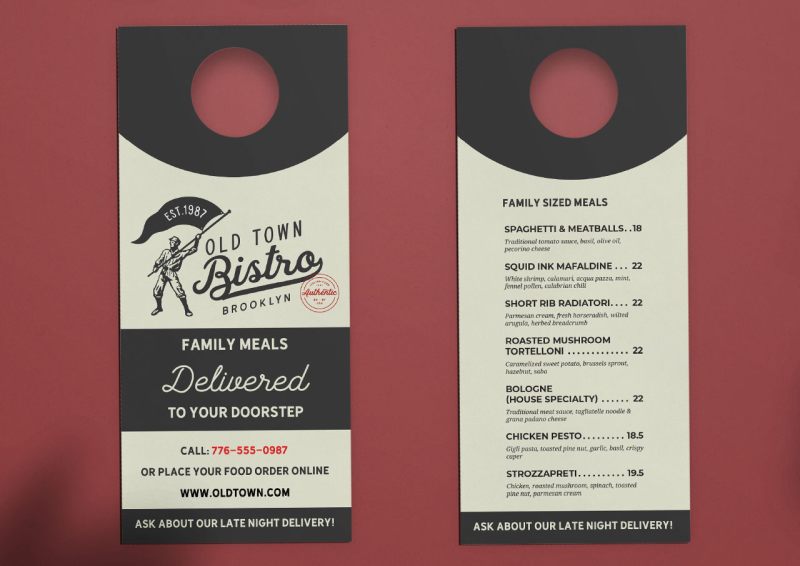 Well-designed custom door hangers are a great option to reach people without having to use mail or come in contact with anyone. You can canvas a neighborhood or business park and go door-to-door placing door hangers. Want them to notice you've placed it right away? Ring the doorbell or buzzer after you've hung it and walk away.
5) Vinyl Banners and Posters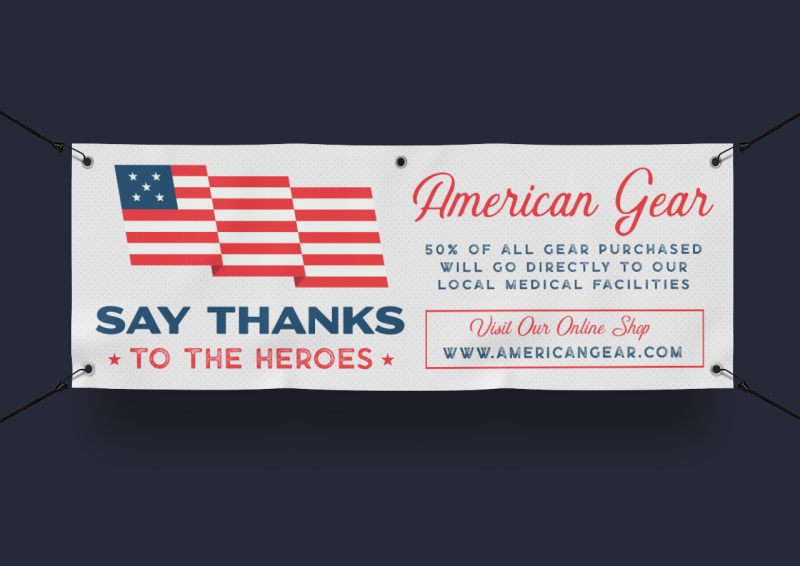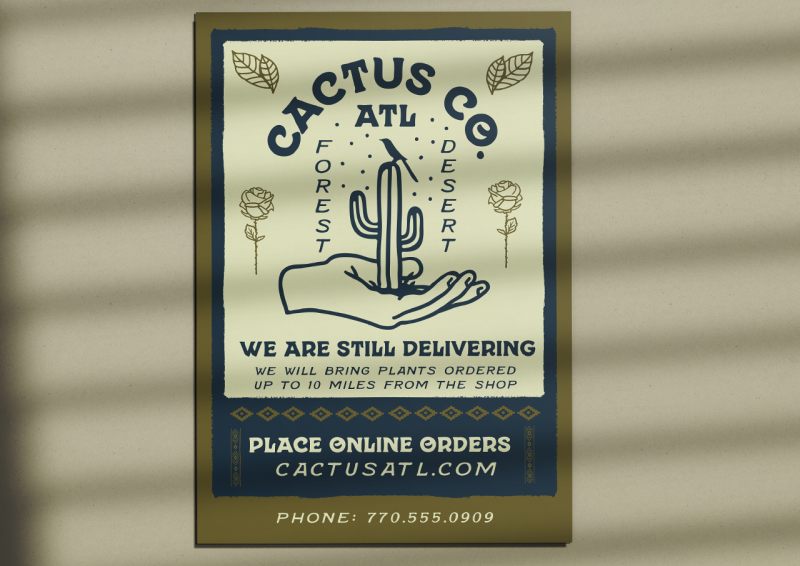 Maybe you've had to pivot your business offering because of COVID-19. In that case you may want to notify potential or existing customers who walk or drive by your business. Vinyl banners or custom posters are a great and affordable way to notify those people of changes to your business offering. Or maybe you just want to make sure people know that you're still open for business. A banner or poster would be more attention-grabbing than your typical open sign.
We know these are challenging times for all businesses – small, medium and large. The above print marketing tactics are tried and true methods to reach people. Now is the opportunity for you to pivot, find new ways to use traditional tactics, and come out stronger in the end.