Top 10 Tips on How to Make Your Business Flyer Stand Out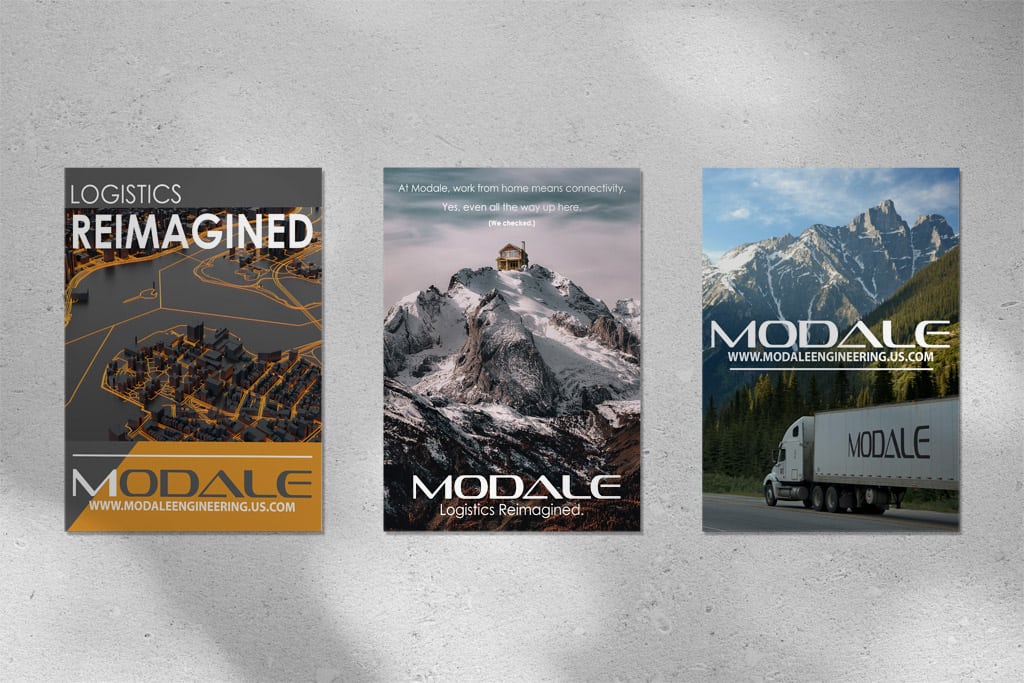 Did you know that the average small business spends about one percent of its revenues on advertising and marketing efforts? For example, if their annual revenue is $500,000, then they would spend $5,000 on advertising.
If you are a small business owner who's searching for new marketing and advertising solutions that are cheap, yet effective, you need to consider business flyers. A business flyer has content that can help promote your business to both B2C and B2B customers. Keep reading to find out more about designing an effective and unique business flyer.
1. Use an Eyecatching Professional Image
Spend some extra time choosing the perfect professional image for your business flyer, so it's striking, professional, and stops people in their tracks. The image needs to be high quality and not dull.
Also, make sure you have some brilliant colors added to the image or into the business flyer content, so you pull in your viewers for a closer look. There are many gorgeous, professional and royalty free stock photo images available online from websites like Shutterstock or Unsplash, so browse through these websites to find the best image for your flyer.
2. Choose Your Fonts with Care
Another thing you want to choose carefully is the font you use on your business flyer.
You might imagine that it doesn't matter much what font you use on your flyer. But, as you only have a few milliseconds to catch someone's eyes as they walk past your flyer, you will want to design it with the utmost care. And this includes paying attention to the font you choose.
Make sure the text is legible and easy to read, especially from a distance. Also, the font size should be big enough for short-sighted or long-sighted people to read without their glasses.
Finally, do not use more than 2 fonts throughout your flyer, to get a more cohesive look.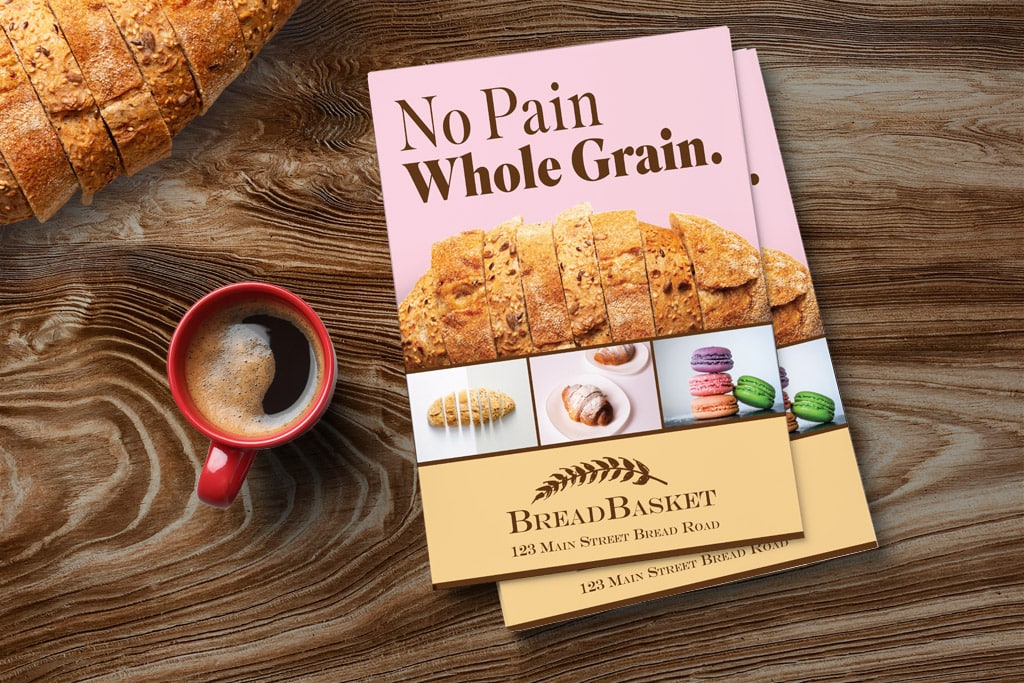 3. Keep Words to a Minimum
You are not on a radio or TV talk show here, so keep your words to an absolute minimum. You want to capture the hearts and minds of your audience, by using imagery and minimal language.
Whatever you do say, needs to convey your message succinctly. Also, don't forget to include a Call-to-Action (CTA), which tells the audience exactly what you wish for them to do after reading the business flyer. It could be things like:
Check out our website for this special offer
Scan the QR code to receive a coupon for 20% off
Visit our retail location and get a gift
Having a clear and actionable CTA will ensure more people end up doing what you want them to do after interacting with the business flyer content.
4. Talk about Benefits Rather than Features
You want to delineate all the benefits of your company or offer, rather than the features because people care more about what items can do for them.
For example, if you are advertising a cat cafe, you will want to speak about the relaxation and fun times the audience will experience if they visit, rather than the seating arrangement and the food options.
5. Think About Your Target Audience and Their Preferences
When creating a business flyer, you always want to start with your target audience first. You could even use buyer personas if you have them already set up for your business. In this manner, you will be speaking the language of your audience and speaking directly to them, rather than at them.
6. Offer a Discount or Some Special Promotion
There must be some hook that causes people to glance at and then read through your business flyer. Are you offering a discount or a coupon? Or maybe you are giving out gifts on a special day?
Whatever the offer might be, it needs to be front and center in your business flyer content. Make it bold, and make it stand out, so there's no doubt about its availability.
7. Proofread
No one likes to see spelling or grammar mistakes in a business flyer or any business communication. It feels sloppy and makes customers wonder about how else the business is careless. So make sure you proofread your business flyer at least 4-5 times (and ask others to proofread it too), before printing.
8. Print in High Quality and Emboss if Budget Allows
When you are printing your business flyers, you want to choose a print company that has lots of experience with brochures or flyers. Also, you want to ask them to print on the highest quality paper possible with embossing, if your budget has room in it.
Once you have your flyer design, you can go to the print company's website, get a custom printing quote, and make an online order in a jiffy. Some print companies will even help you with the design process, so if you have no graphic designer on your marketing team, you can take advantage of their expertise in that way.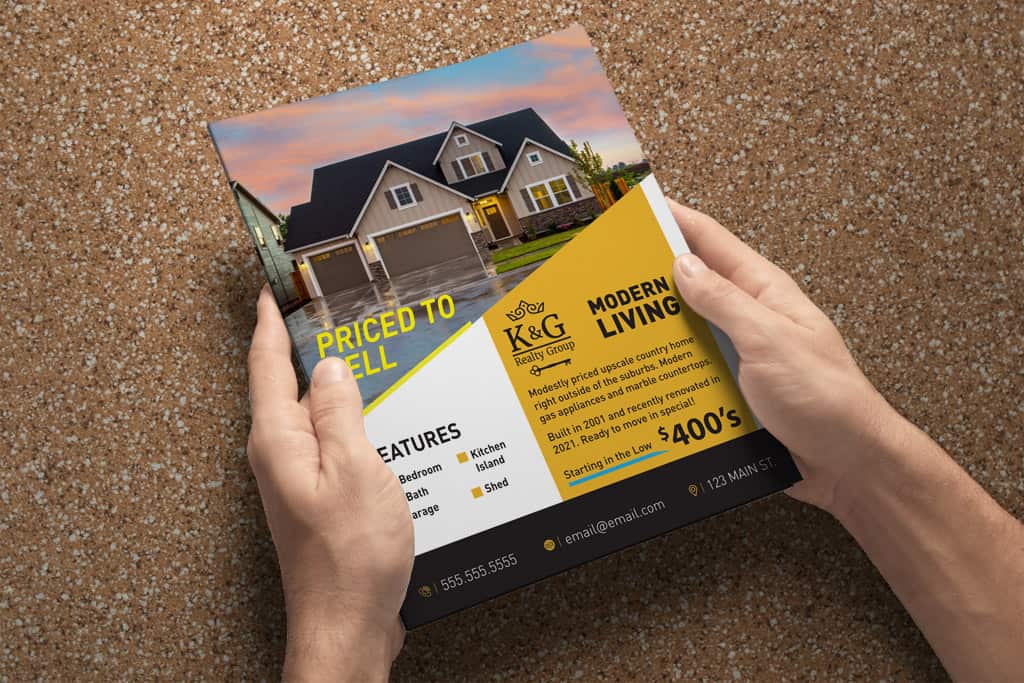 9. Be Consistent with Your Brand
Always stay consistent in your branding, by using the same colors, fonts, and designs as you do on your website, your retail location, and everywhere else. This way your customers and leads will instantly be able to identify you, even if you are in a crowd of other brands.
10. Do Some A/B Testing
It's possible, even with flyers, to do some testing to see which design is more effective at garnering the crowds. You could use two separate flyer designs on a couple of neighborhoods and see which one gets more website visits or coupon redemptions.
Create a Business Flyer That Will Attract Customers
By following the business flyer tips above, you will create a business flyer that will not only attract customers but will also convey to them your message clearly and effectively. It's not easy to do, but with practice, you can become the king or queen of business flyer design.
Contact PGprint today and get your business flyer printing done fast and with immense creativity.