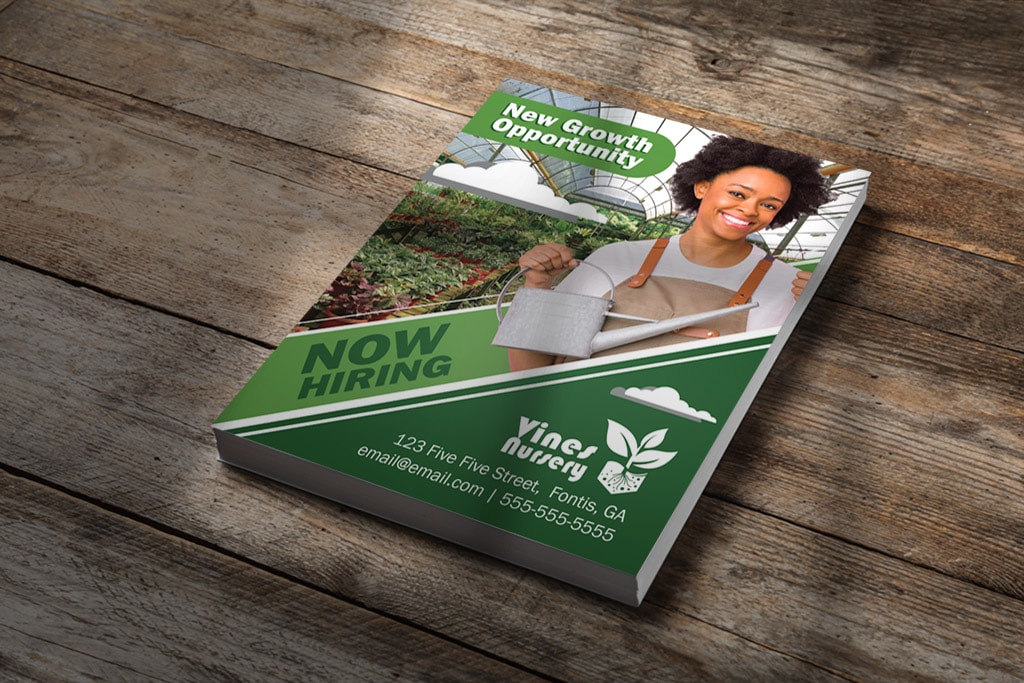 Presenting your brand consistency across all platforms could improve revenue by 23%. Without distinct, eye-catching brand materials, consumers might not realize your business exists. Instead, consider adding promotional event flyers to your print marketing strategy.
Not sure how to create the perfect event flyer design to advertise your next event? Here are seven tips that can help.
With these tips, you can create promotional flyers that are bound to draw in customers.
You can boost brand awareness, stand out from competitors, and increase admissions!
Set your next print marketing campaign up for success. Get started with these tips for creating eye-catching flyers today.
1. Consider Your Audience
Before rushing to create your promotional event flyers, take a moment to consider who you're trying to reach. If you don't establish a target audience, your flyers won't appeal to your customers. They might not show an interest in your upcoming event as a result.
Instead, take the time to research your audience. Consider the demographics and psychographics they fall under. For example, you might want to consider their:
Age
Gender
Location
Household income
Marital status
Buying behaviors
Interests
Hobbies
Pain points
Researching your target audience will help you speak their language. Then, you can create flyers that appeal to their interests and needs.
Think about your event, too. What problem are you helping consumers solve? How will your event benefit their lives?
Thinking from the audience's point of view will help you create more attractive flyers.
2. Establish the Purpose
Once you research your audience, take a moment to consider the purpose of your flyers.
For example, you might want to draw up awareness about an upcoming event. Maybe you want to encourage people to call you for more information. Perhaps you want to direct consumers to an event page on your website or Facebook account.
Give your flyers a specific, dedicated purpose. Otherwise, you could confuse consumers by directing their attention in multiple directions.
Establishing the purpose of your flyers will help you determine what information to include. Otherwise, your flyers could look too wordy. Instead, you'll want to make sure they're clear, concise, and organized.
3. Make Type the Focus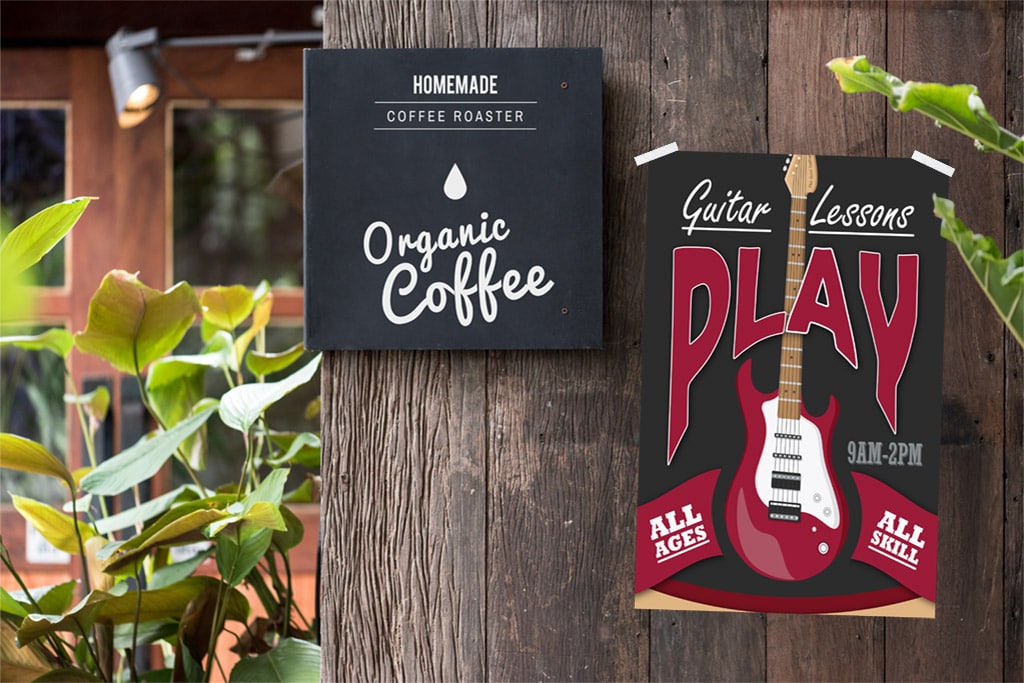 Remember, you don't want to clutter your event flyers with too much information. Adding too many graphics could overwhelm readers, too. A cluster of pictures, colors, and elements could deter people from learning about your event.
Instead, make sure the flyer can grab the customer's attention and provide them with the information they need. Don't sacrifice the quality of the design to grab their attention. Avoid putting too many details but neglecting the flyer's aesthetic, too.
Instead, try to find the perfect balance.
Make sure the typography is the flyer's focal point.
Choose a typeface that looks great at a large size. Select contrasting colors between the font and background, too.
Putting the event title in a big, eye-catching typeface can also help people remember the event.
When choosing typography for your flyers, make sure everything is legible. Otherwise, consumers will struggle to gather the information they need.
Make sure to add essential pieces of information about the event, including the:
Event name
Date and time
Venue/location
Ticket price
Call to action
Your website and tagline
You can add depth to the text using textures, gradients, and drop shadows. Prioritize legibility as you experiment with different effects, though.
4. Add Brand Elements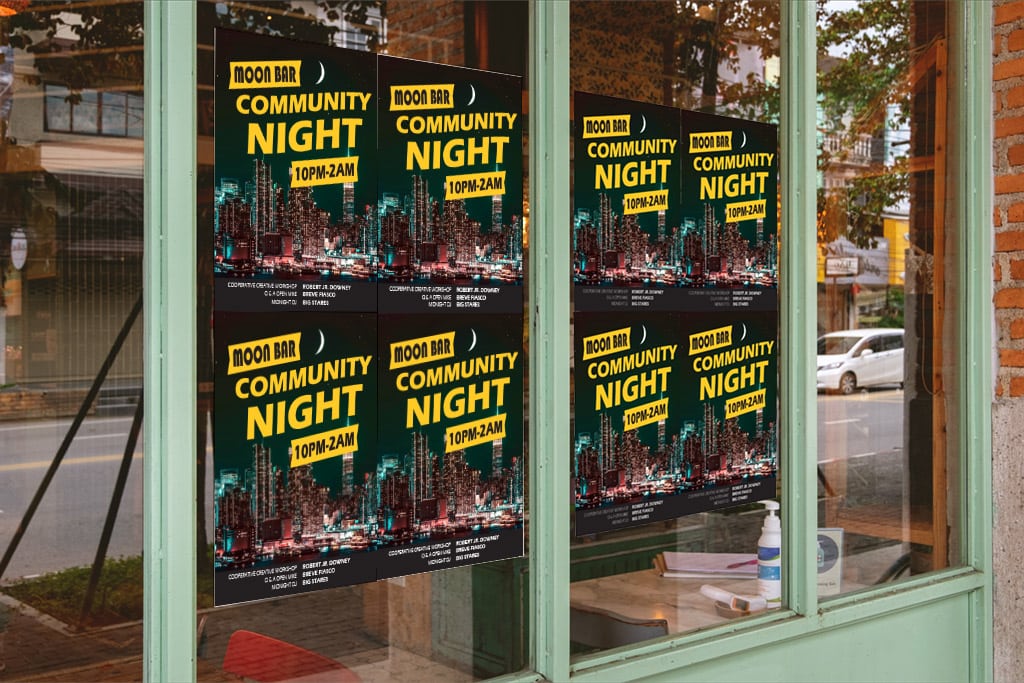 It can take over five impressions before you produce even a little brand awareness. Unfortunately, you only have seven seconds to impress customers. Within those seven seconds, they'll decide whether or not they like and trust your brand.
When developing your promotional event flyers, make sure to maintain brand consistency. Your brand includes your company's:
Logo
Color palette
Font styles
Voice
Tone
Personality
Imagery styles
Using a signature color in your event flyer design could boost brand recognition by 80%, too.
Make sure the brand elements that appear on your flyers are consistent with what appears on your website or other print marketing materials. Otherwise, consumers might confuse your brand with another. They might fail to associate your brand materials, too.
Maintaining brand consistency will help brand recognition grow. In time, consumers will begin to recognize your brand at a glance. You'll have an easier time remaining top-of-mind with customers, too.
Choose brand elements (including your color palette and font styles) consumers will recognize. Make sure to add your logo to the bottom corner of the flyer as well.
5. Choose a Relevant Image
Try to avoid using a generic stock photo for your flyers. Stock photography can make your brand seem ingenuine. You might struggle to stand out from competing businesses, too.
Instead, choose a unique, branded image for your flyer. Make sure the image is relevant to the event as well.
Consumers will have an easier time remembering your flyers if you use eye-catching, unique imagery.
6. Add the CTA
As you work on your event flyer design, make sure to keep the flyer's key focus in mind. Then, add a call to action near the bottom of the flyer.
Think about what you want people to do after they view your event flyer. Do you want them to visit an event page on your website? Would you prefer to direct them to an Eventbrite page?
Choose a call to action that's clear, concise, and direct. Add a little urgency to encourage immediate action, too.
7. Proofread
Once you establish your event flyer design's first draft, read through every word. Proofread the flyer to make sure there aren't any errors. Consider having two other people read over the text, too.
Don't print your flyers on your own. Instead, make sure to hire a high-quality, experienced flyer printing company. They'll ensure your print materials are eye-catching and printed properly.
Make sure there aren't any mistakes before hiring a printing company. Otherwise, you'll have to pay twice to fix the mistake.
Design It Right: 7 Tips for Designing Perfect Promotional Event Flyers
Designing the perfect promotional event flyers can help attract consumers to your upcoming event. Consider these seven tips when creating your flyers.
Then, hire an experienced printing company to ensure the best possible print marketing materials.
Ready to see your event flyer design come to life? We can't wait to help.
Contact our team today to discuss your next flyer printing project.