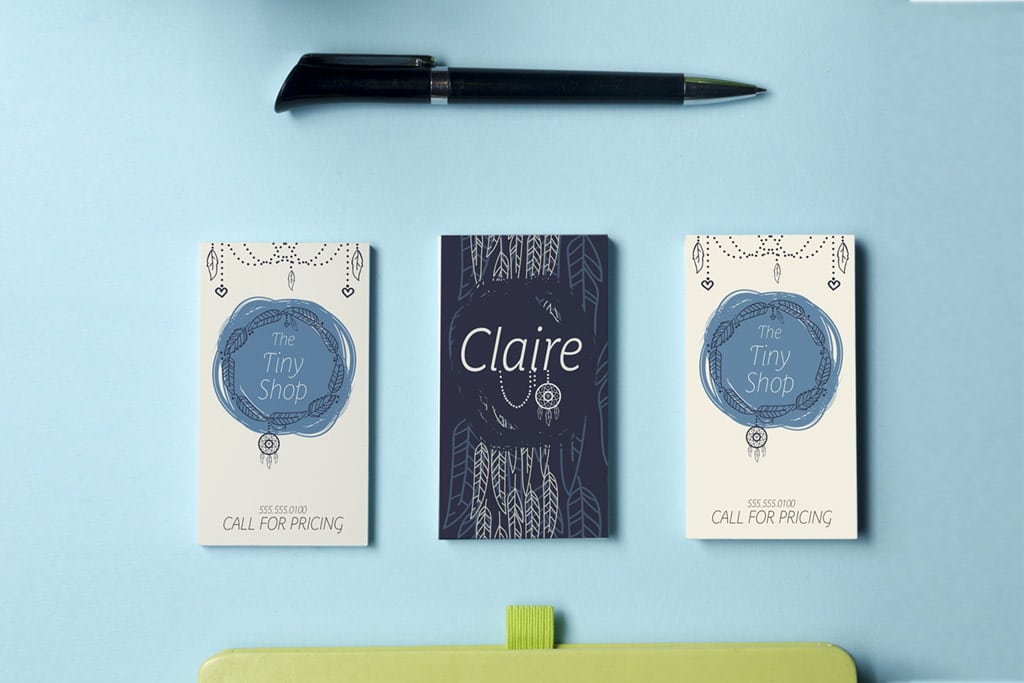 Have you ever wondered what the most effective marketing tool is for your brand?
Some may say it's a unique email marketing campaign. Others may swear by entertaining commercials.
But for that personal touch, a business card is best.
Professional business cards allow you to connect with others and represent your brand, all while staying within your marketing budget. Keep reading for 7 of the best benefits of professional business cards.
1. Easy to Display
Because business cards are so small, there are countless options for how and where you can display them.
Have an empty corner on your desk? Spruce it up with some business cards.
Going to a trade show and need to fill up an extra table? Lay out some business cards!
Business cards are the perfect static display, meaning that people can walk by and pick them up at their leisure. Whether you're stacking them, pinning them to a board, or creating a unique business card holder, you're inviting customers to learn more about your brand.
2. Physical Reminder
The age of digital marketing is upon us. The average person receives dozens, if not hundreds, of business and marketing emails each day. Does this make business cards obsolete?
Absolutely not! In fact, the opposite is true.
Emails only have an open rate of 20 to 40 percent. Even the most well-designed and carefully curated email content will be ineffective if your client doesn't look at it. The same goes for digital advertisements and social media campaigns.
Business cards are a constant reminder of who you are and what your company does. If a business card is stored in someone's desk or in their wallet, it's like sending them an email that they open time and time again.
3. Affordable
When it comes to business strategies, professional business cards are one of your most affordable marketing tools.
For under $100, you can purchase thousands of custom-designed business cards, making them a great bulk purchase. And the more business cards you buy, the cheaper that each one becomes.
Printing business cards also gives you the flexibility that any business needs. If you plan on going to a trade show next month, you can increase the number of cards you print at short notice for a relatively low cost.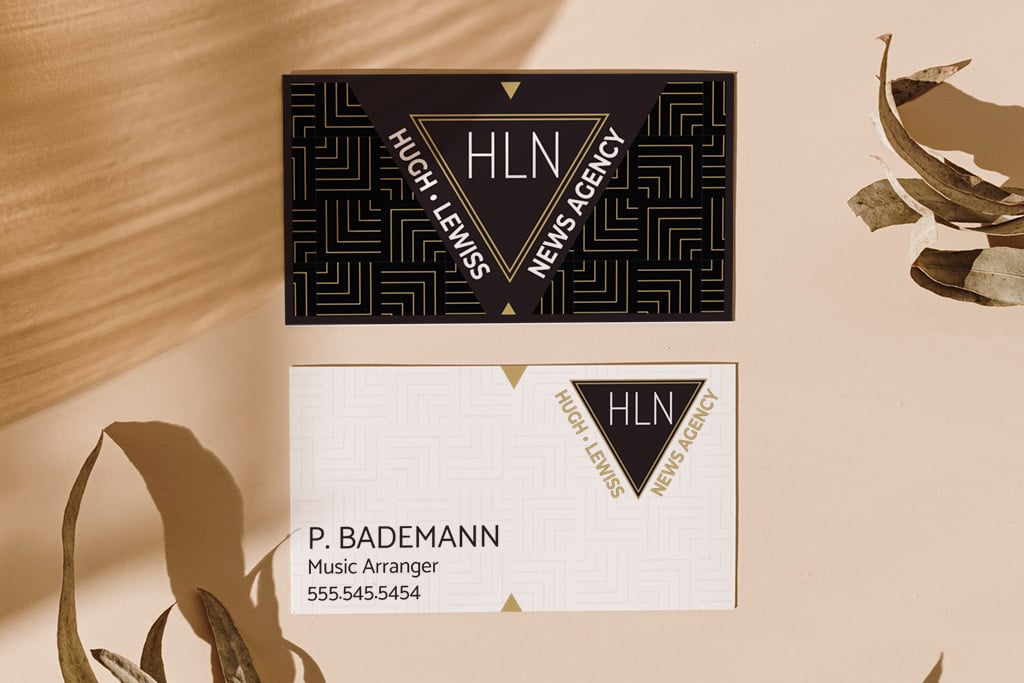 4. Versatile
Despite their small size, business cards are a blank canvas with countless opportunities for your company. Some of the information you could print on your business card includes:
your name (this is the most important piece of information)
your company name
your logo
your phone number
key messages
social media handles
company mission
your website
brand identity
your expertise
a relevant quote
You can also get creative with your business card designs. Different textures and colors can set your brand apart from the standard white. Play around with different fonts and the location of your logo for a unique result.
At PGprint, your business card printing options include:
Selecting from hundreds of templates
Color on one or both sides of your business card
Availability in a variety of horizontal and vertical sizes
Design your own custom business card
So don't be afraid to think beyond the typical 3.5″ x 2″!
5. Portable
You never know when an opportunity will present itself. By having professional business cards, you can always be ready when you meet a new client in an unexpected location or you find a new lead at the most surprising time.
Business cards are easy to keep in the pocket of your go-to shirt, inside your wallet, or tucked away in a compartment of your purse. Even just having a few business cards on your person will keep you prepared.
The mobility of business cards also benefits the people you give your business cards to. Just like you can keep your card in your wallet, so can they. When they need to contact you, they have an easy way to access your information.
And because business cards are so small, it's more likely that the people you give them to will hang on to them. The flyers you hand out during conferences or trade shows usually end up crumpled in the trash. A business card, on the other hand, will probably be kept.
6. Great for First Impressions
First impressions last – and the longstanding opinions people have of you only take seconds to form. Experts estimate that it takes between five and fifteen seconds for a person to form a first impression about someone else.
Make someone's first impression of you work in your favor by using business cards. By having your business card displayed when someone visits your office or having them handy when you meet a new client, you immediately seem competent and knowledgeable.
A business card also makes you instantly seem more credible. Scrambling to give a client your phone number when they ask for your contact information makes you seem ill-prepared. Having your business card ready to go signals efficient and effortless service to come.
7. Makes Your Brand Bold
There's something about the feeling of seeing a logo in print that an email just can't replicate. A business card is a way to make your company stand out, whether it's by emphasizing your logo or using your company colors to highlight your brand's vision.
A well-designed business card is one that will be remembered.
Create Your Professional Business Cards
Level up your business without breaking your budget by designing the perfect professional business cards for your brand.
For help creating your dream business card, get in touch with our team. Our expert graphic designers will turn your ideas into reality!