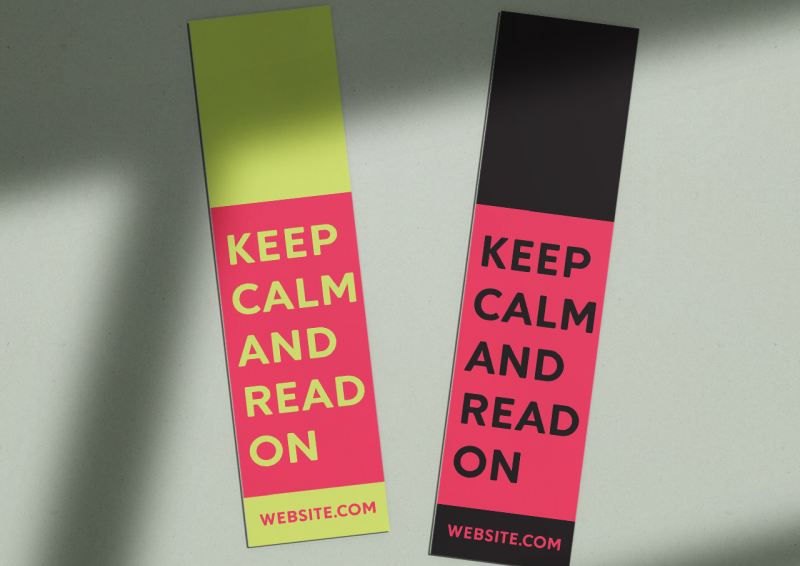 Everyone loves well designed personalized custom bookmarks. Since bookmarks are larger than business cards and smaller than brochures, they are the perfect size to bring attention to your company. Give your prospects a reason to keep them by adding colorful designs and helpful tips. Bookmarks are an excellent way to keep your company name and number right at peoples' fingertips.
Include helpful information and tie it to your business
Let's say you are someone who runs a business out of your home selling kitchenware. Business cards can get lost or sometimes thrown away. But a custom bookmark that includes helpful hints, like about measuring conversions for cooking, is something that every cook or aspiring chef would find valuable. Your bookmark can be kept right in their cookbook. Moreover, you might even find that people would want a few of them so they can pass them to their children who are just learning to cook or to friends because they are convenient. Bookmarks can hold information everyone can use.
Below are 5 sample use cases for custom bookmarks to get your creative juices flowing.
Think about these and how you may apply custom bookmark printing to promote your own business.

#1. Schools
Schools and teachers may hand them out with important school dates on them or have them printed with a congratulatory message as a reward for students who have done something worthy of praise.
#2. Education businesses
Tutors may find that they are the perfect way to advertise. Print study tips on them with your name and number to call if extra help is needed.
If you have a business that markets to schoolchildren and parents, a colorful bookmark can be the perfect freebie to ask teachers or librarians to pass on to their students, Students love getting little prizes.

#3. Churches
Churches can use them to print useful or favorite bible verses along with the times of weekly services. After that, they can be handed out to parishioners or prospective parishioners welcoming them to church.
#4. Groups and Clubs
Social groups can use them to include a list of members' phone numbers. Or they can consist of a calendar with the date of the monthly meeting for the next year so that everyone can plan accordingly.
#5. Weddings
Brides may find bookmarks as a great wedding keepsake for guests. Similarly, they can also serve as a unique way to ask people to "save the date" before the wedding.
As you can see, the possibilities are endless with bookmark printing. Just consider what your business is and what message or information would be most useful to your prospects or customers. Pick some catchy graphics or your logo along with a color that stands out and you have the perfect, unique way to market your business.
You can start designing custom premium bookmarks from PGprint here.