A french fold is the combination of a paper or material half-folded in one direction followed by a half-fold perpendicular to the first. Often used in advertising, french folding helps maximize space and gives the appearance that there is more content than actually exists. Having an artistic look that stands out, some restaurants began folding napkins in the same way as early as the 1600's. Whatever your material, french folding solves unique challenges that other folding techniques cannot solve.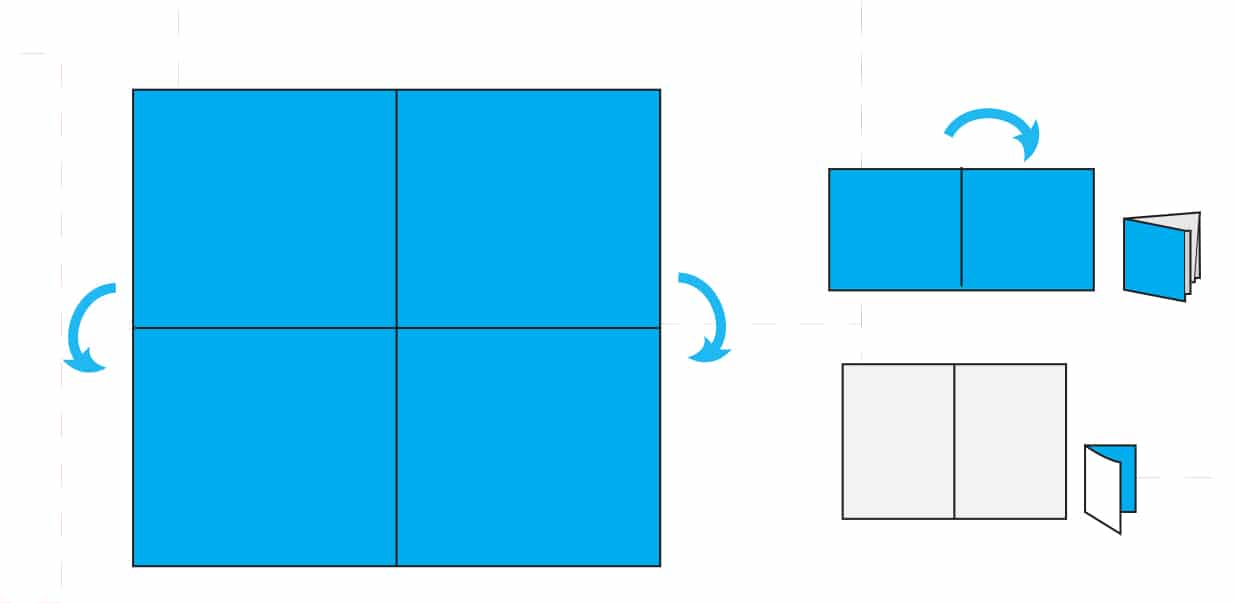 French Folding Used In Brochure Printing
Advertisers quickly adopted the french fold technique for their pamphlets and flyers. As a good alternative to flat printed paper, french folded brochures helped communicate with readers more effectively and artistically. Full-page designs no longer had to be crammed with long paragraph content. Contact details, call to actions and other information can be added all on the same page. Using french folds allowed this different type of content to be included on the outer panels. This saves valuable page real estate.
In french folded brochures, the page is folded both vertically and horizontally, creating a 'four-page' feel to a brochure that can also be opened out to reveal a full-page spread. Alternatively, the inner panels may be left blank to save on printing costs, as the pamphlet will still benefit from the extra strength of the double fold.
What Are The Benefits Of French Folding
If you have a full page advertisement, newsletter or other large graphics to display, french folded pamphlets are a great alternative to traditional flyers. They stand out and can communicate more effectively the message you want to convey. Your full page design will not have to be crammed with contact details, call to actions and other information, as this can all be included on outer panels instead.
What is a French Fold?

---