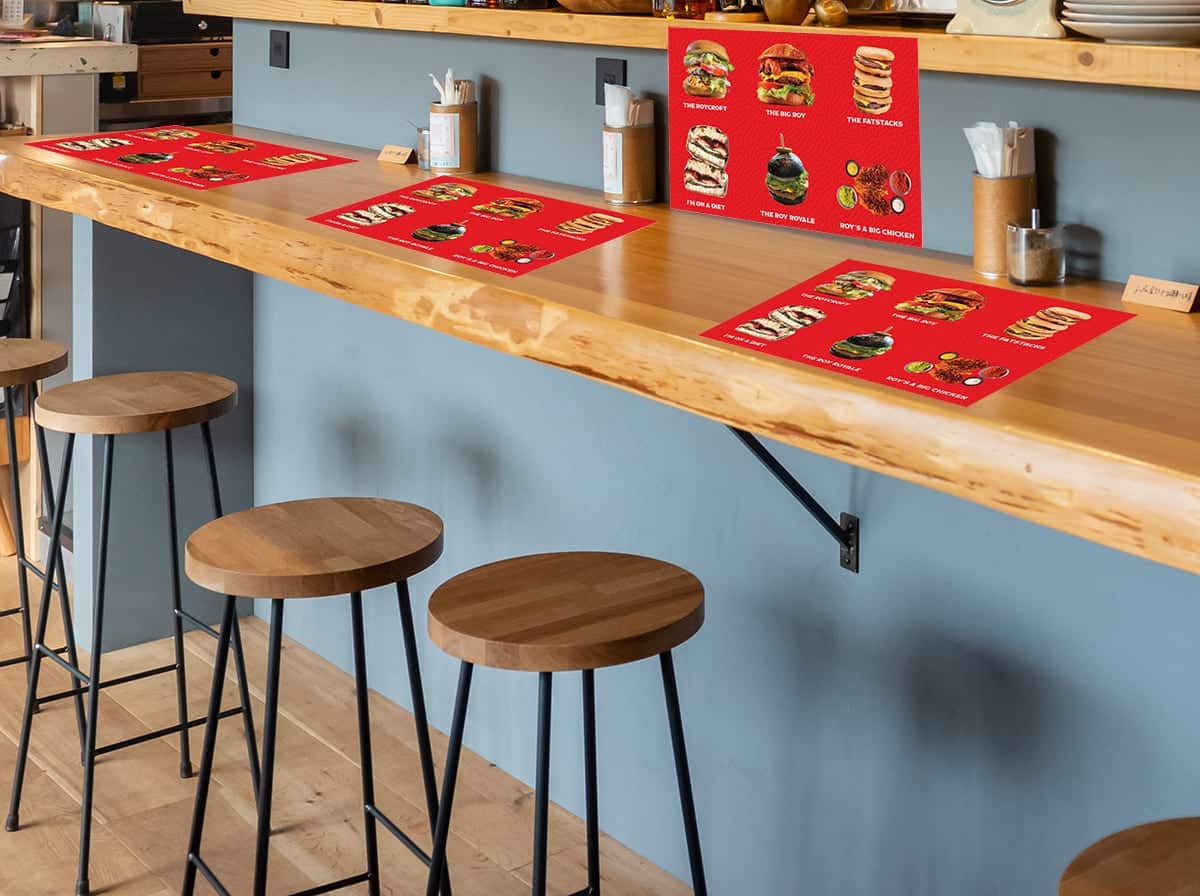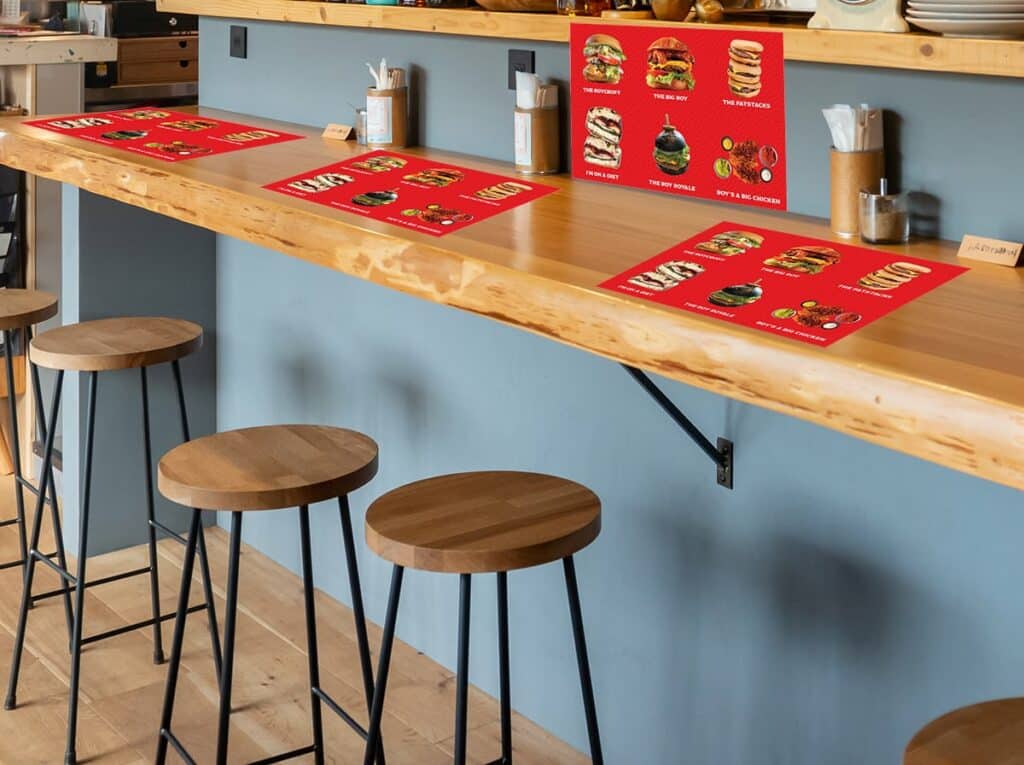 More than 160 million Americans dine out weekly, and there's no better way to capture customers' attention than with restaurant placemats. Printed table settings allow you to earn extra money with advertising dollars for your restaurant.
Printed placements improve your restaurant by increasing your brand and bringing exposure to your business colleagues. In addition, your customers have the chance to learn about what's happening in their community.
Here's how restaurant placemats help the customer experience.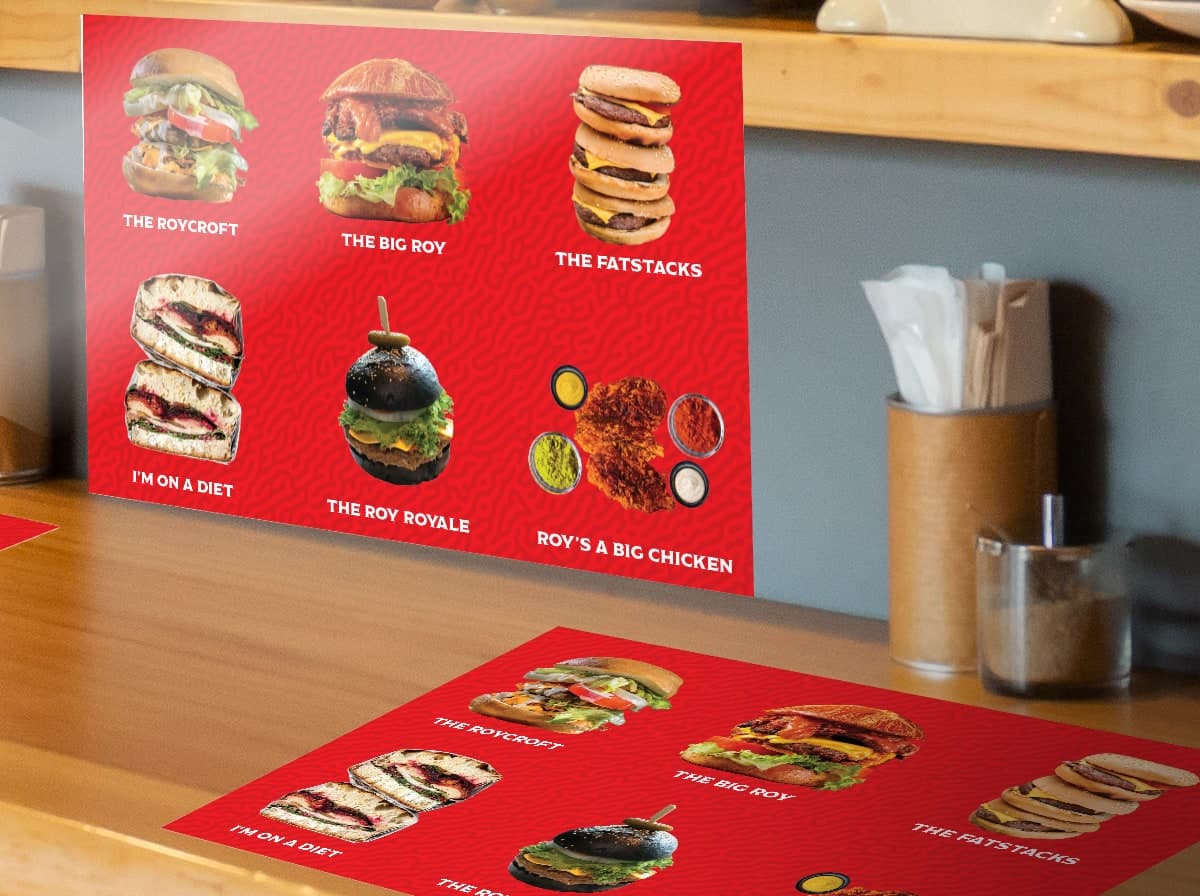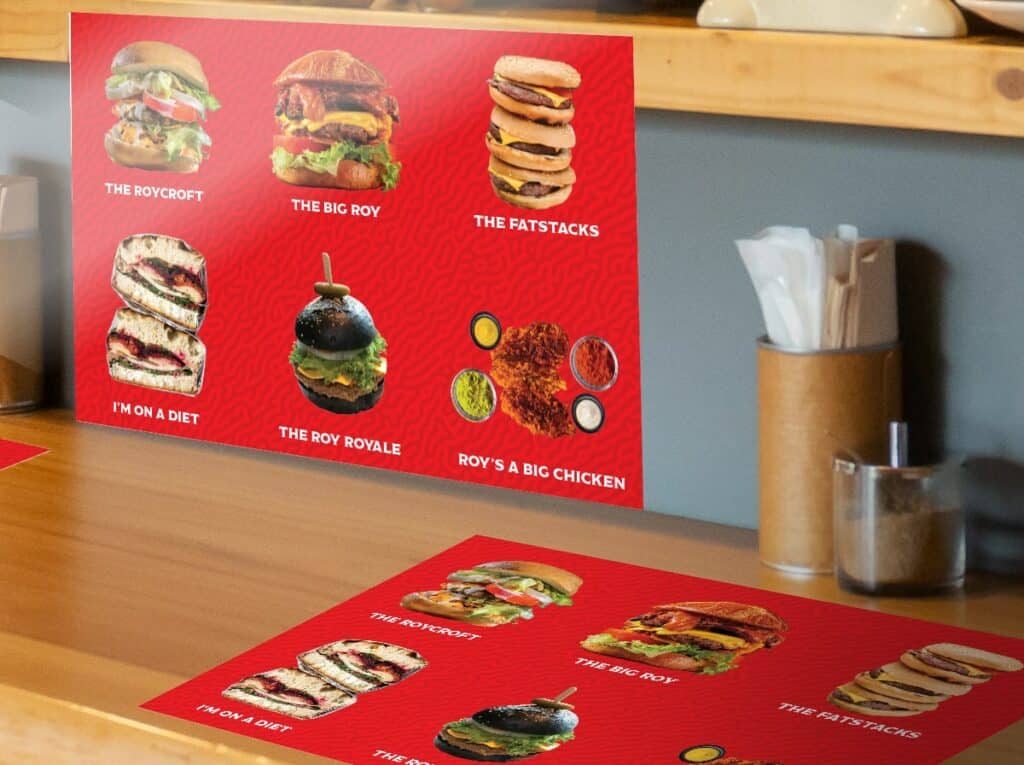 Increase Your Brand
One of the benefits of placemats printed with your logo, address and even social media accounts, is that it allows you to increase your brand. What is your restaurant known for? Do customers know where to find you on social media or how to contact you for reservations?
Another one of the great benefits of placemats printed for your restaurant is that they are entirely customizable. What information do you think is necessary for your customers to know?
Some people may choose to put their contact information or social media accounts, while others think it's a good idea to print menu items. You can also customize them for holidays.
Perhaps a saying that coincides with your restaurant is well-known in the community. Be sure to add it! Use your table settings to remind people where they are dining so they don't forget their visit.
Many people like to take something with them when they leave an establishment to remember their visit. Think of printed placemats as a business card or postcard from your restaurant. Customers will take their printed placemats home and tell people about their great experience, meal, staff, and service.
There are several benefits to increasing your brand with printed placemats as a restaurant owner. You also create customer loyalty and encourage word-of-mouth marketing.
Moreover, your employees will be happier when your restaurant teems with customers, thanks to increased brand loyalty. A strong brand image in the local community means your business has a better chance of succeeding.
Exposure for Business Colleagues and Partners
You can pay for your placemat printing by selling advertising. Each business gets its exposure while you earn revenue in return. It also improves the customer experience by getting people to discuss opportunities in their neighborhoods.
For people who live in your community, placemat printing might expose them to new businesses. Perhaps your customers might be looking for a new beauty salon, hardware store, or specialty food store. It's your chance to give those on a tight advertising budget the exposure they need in the community.
You also enhance the customer experience for customers with non-retail ads such as worship services or legal services. You can reach just about anyone in your community with a customer base. Think outside the box and fill up the entire placemat with ads from local businesses.
Does your community host fundraisers? On table settings, some groups might choose to advertise their upcoming auction, raffle, or picnic. You might even want to give away the space for free as an 'in-kind' donation.
Tourism generates nearly $2 trillion for the U.S. and supports millions of jobs. In tourist areas, placemat benefits area attractions, including hotels, theme parks, and museums. While people are dining and looking at their table settings, customers can plan their trip.
What better way to engage customers than by allowing them to read a placemat full of ads? As a business owner, you get to give people the chance to learn more about and support the businesses in their community.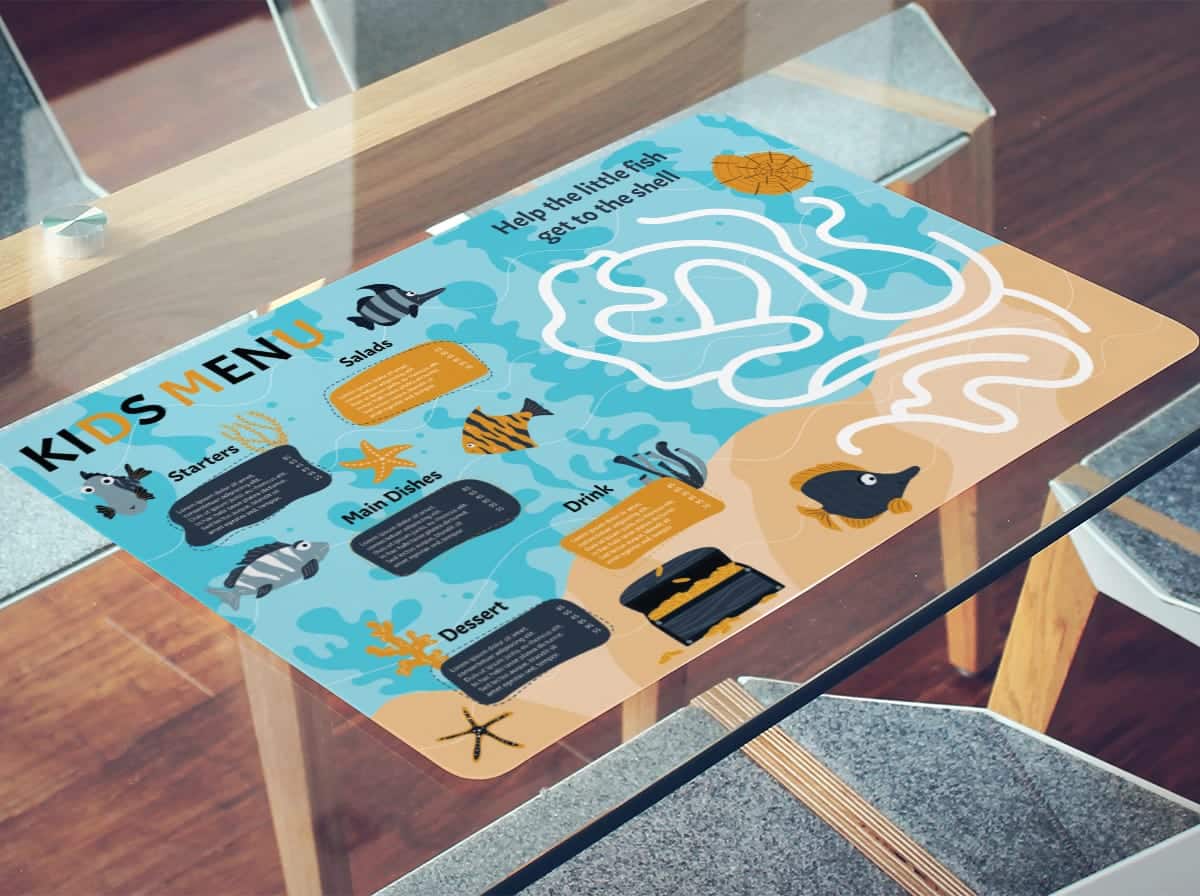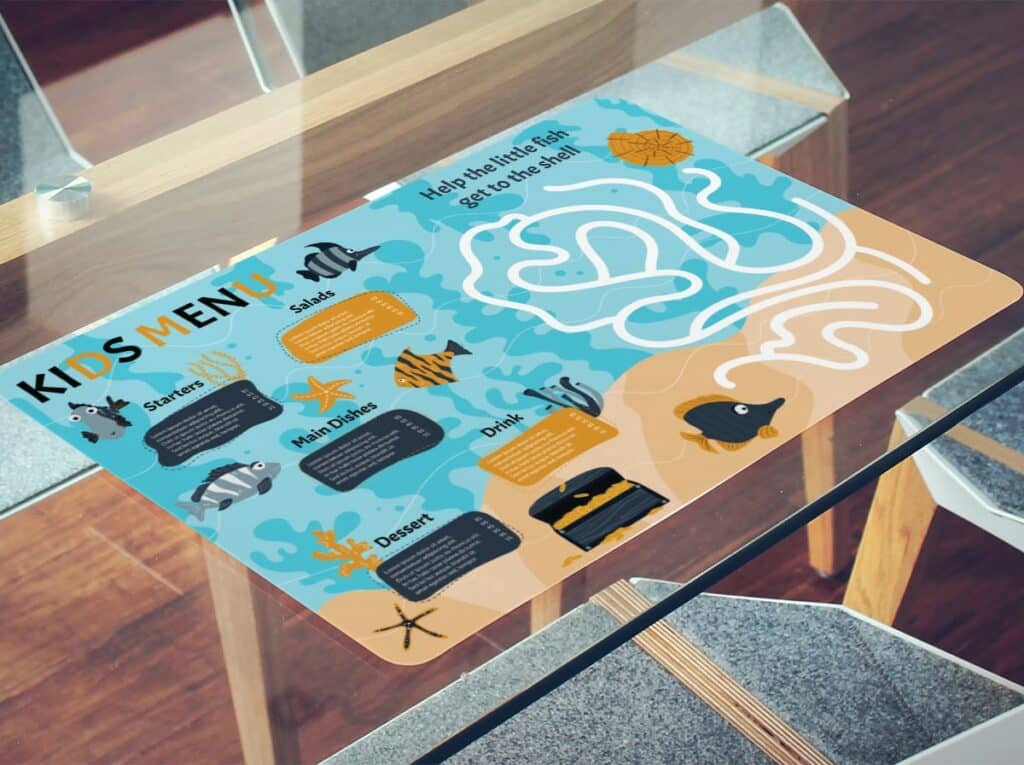 Engaging Activities
You can have ads on one side of your placemats, while the other might have engaging activities for kids and adults. Perhaps kids (and adults) might ditch the smartphone for a puzzle, riddle, or game while they visit your restaurant.
These activities are great ways for families to connect and spend time with each other while they eat at your restaurant. The customer experience becomes enhanced while everyone at the table talks about how to solve the games on your printed placemats.
Moreover, activities are a great way to pass the time. Table placemat activities absorb time on a busy day (when service might be slow or your restaurant is busy with customers). Customers will leave less frustrated and maybe even with a clean placemat in hand to save for later.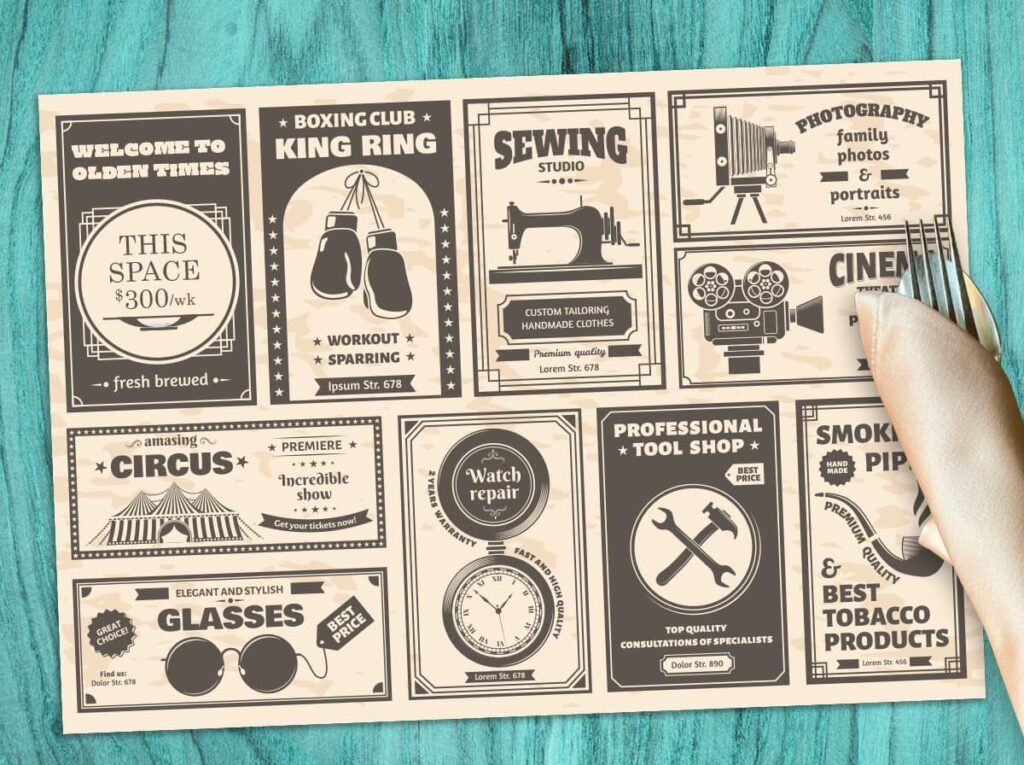 Historical Significance
Every community is steeped in history. No matter where you live, historical figures, sites, and buildings make your community special. Many communities are identified by their history.
Why not highlight the history of your community on one side of your placemat? You can incorporate pictures, dates, facts, and stories.
There are many ways to source historical information, including contacting each site directly or using library resources. You can also ask the local historical society.
Your customers will appreciate learning about the history of your community thanks to the information printed on placemats. It will allow them to learn about something new or visit a new place. Moreover, for out-of-town customers, it might bring them back for a second visit!
Giving people a learning opportunity is a great way to enhance education and give people a new perspective! Customers will quickly appreciate how streets got their names and the significance of buildings.
Having the local historical society sponsor the information for your placemats is also possible. The placemat benefits are twofold: you get additional ad revenue, and they receive exposure.
Restaurant Placemats and the Customer Experience
There are several ways restaurant placemats enhance the customer experience at your establishment. Placemats increase your brand and give much-needed exposure to local businesses. In addition, placemats create engaging activities for your customers and can provide historical information.
Contact us today and let us help you print placemats for your restaurant. We can work with you on the format, size, font, and colors you wish to use. Begin today by enhancing the customer experience with printed placements and maybe even creating an additional revenue stream.