Babysitting Certifications, Licensing, and Education
July 26, 2016

Created By:

Categories:
Once you have decided that a babysitting business is the right choice for you, it is extremely important that you begin educating yourself about anything and everything that has to do with child care. This can and should include a basic course on babysitting, CPR, and first aid. Even if you have decided not to include infants and young toddlers as customers, you should still be knowledgeable and preferably certified to administer basic life saving measures to a child of any age. Even experienced babysitters who have not completed any type of formal training should make this a priority. Your experience, qualifications and completed training will all help to determine the price that you can charge for your services. Be sure that the training you sign up for is from a reputable source that can document or certify your completion and passing of each course.
There are many free babysitting courses available online to choose from as well, but many do not provide any type of certification of completion. The American Red Cross is an excellent source of information for education and training for babysitters. Their website states 8 in 10 surveyed parents said they would pay more for a trained babysitter who holds Red Cross babysitter certifications (American National Red Cross, 2014).
For Red Cross classes that cannot be located near your place of residence, they now offer several online courses in addition to their traditional classroom style training. Both the classroom style and online courses provide a printed or printable certification once you have completed and passed the course. Red Cross certifications are valid for two years. Access the Red Cross website at www.redcross.org to find a complete list of training courses and certifications near your location by typing in your zip code. They offer a multitude of courses from babysitting basics to advanced childcare and much, much more.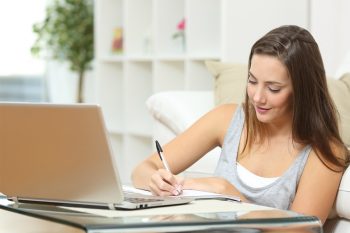 Here is a list of just some of the types of training and educational courses that will benefit you in your babysitting business:
– Babysitting Basics
– Advanced Child Care
– CPR for Infants and Children
– Water
– Safety
– Lifeguard Certification
– First Aid Course
– Fire Safety
– Nutrition Basics for Children
– Choking First Aid
Local hospitals, the YMCA, fire and police stations, and your local community colleges are also great places to get additional information from in regards to any other specific types of training in which you are interested. Always remember to make sure that you will be able to provide documentation of your education and training that you have successfully completed. Your clients will also be happy to know that you are serious about your business. Any continuing education courses that you plan to attend will certainly add to your appeal as a prospective babysitter to most families. Keep in mind that many certifications that you may receive could have expiration dates, as courses and training can be changed and updated constantly. Make sure that you continue to keep any of your training up to date by re-obtaining any certifications before they expire.