About PGprint.com - Our Mission Statement and Promise to You
Provide Excellent Customer Service, Innovative Solutions and a Superior Product, all Correct and On-Time.
Our 29-year history in the Printing Services industry gives us the expertise and the resources to handle your job, big or small. A broad spectrum of services is housed in our 50,000 square foot facility to meet your needs. We have a friendly, knowledgeable staff eager to help with your printing needs.
We Also Specialize In:
Digital document storage

Digital color copying

Finishing services

Facilities management

Full Web to Print services
Our Mottoes ensure Your Satisfaction:
CORRECT and ON-TIME every time

Customer SATISFACTION comes first

Treat each customer as our BIGGEST customer

One complaint is one TOO MANY

Be Better, Faster, and HIGHER QUALITY than anyone else
Our History
In 1980, George Van Dyke and Larry Puckett started a small copying company called Piedmont Printing. With the philosophy of "Benefiting the Customer" being the cornerstone of the company, George Van Dyke saw the need for printing as well as copying.
The company eventually changed it's name to Piedmont Graphics and in 1984, moved from a retail location to an industrial warehouse setting, offering a variety of printing services. The future of Piedmont Graphics depended on the services it offered. Not only printing and copying, but Piedmont Graphics was one of the first companies in the Atlanta area to offer Graphic Design and Typesetting to their customers in-house.
Piedmont Graphics now employs a large number of professionals, offers services from copying to fulfillment, printing to graphic design, all to ensure that customers receive their product correct and on time. Our website PGprint.com was rebuilt in 2015 to allow for greater usability the ability to leverage social media for reviews and a customer satisfaction focus.
Our Facility
In the 29 years of business, Piedmont Graphics has grown from a retail sized storefront to a 50,000 square foot warehouse. Located just north of Atlanta in Marietta, Georgia, this warehouse is where all operations run from concept to completion.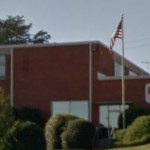 Come Visit Us
Stop by and visit our production facility at anytime for a tour and showcase of our products and services.  Please call and let us know you would like a tour at (678) 223-7808
Our address is:
1042 Industrial Park Dr
Suite #200
Marietta, GA 30062
Our Promise
We are 100% dedicated to your complete satisfaction. We know you have a lot of choices when deciding whom to trust with your online printing needs. We show up to work early each and every day with the single minded focus of provisioning your printing needs correct and on-time without fail.     Please read our customer reviews to learn more about PGprint.com and share your experience, positive or negative with other customers.
PG print is the best printing. Prices are excellent and they do make the Best quality, and I will always buy with them and they have the best customer service.
Great customer service, great price, always on time and easy to order!
I was referred to PG Print from another local business and they didn't disappoint. From the beginning of my project they were extremely helpful and very professional. They helped us define our add material and saw it through to the end where they delivered a great product. Well Done!