Starting a Babysitting Business
July 25, 2016

Created By:

Categories:
In order to meet the monthly financial costs of raising a family, most two-parent families must both work to be able to afford the cost of living and put food on the table. In addition, there are many single parent families as well as all types of blended families. No matter what type of family you are, if you have children, you will most likely be in need of good quality child care! The good news is that this means that there is a high demand for babysitters.
Whether you are already a babysitter who has regular clients, or you are looking to start your own business, babysitting is an excellent way to earn money. Teenagers, college students, and retirees looking for additional income are all perfect candidates for becoming a babysitter and small business owner. One major attraction of starting your own babysitting business is that your start-up costs can be very inexpensive. Some additional perks of a babysitting business include being generally recession-proof, it is needed year round, and can be planned around your schedule. This allows for flexibility for your own life! As a business owner, you would also be learning valuable skills that may be of benefit to you in a future job or new career. A home-based business can provide you with money-saving tax breaks at tax time, or can be run as a small cash-based business.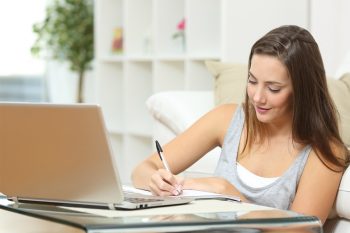 This guide is intended to provide information and resources for babysitters of all ages and all skill levels. From the novice or beginner to the experienced babysitter, our guide will get you started or help you maintain and grow your babysitting business so it is a safe and rewarding experience for everyone involved. When finished, you should have all the tools and resources you need in order to launch and grow your business.
According to the Internal Revenue Service you do not have to file taxes for income under $5,000. Since the average pay rate of a starting babysitter is around $10 an hour, you would have to work for 500 hours or almost 12 weeks before you have to worry about the government. That is plenty of time for you to get up and running and learn what else you will need to do. Do not let worrying about taxes or forms stop you from getting started!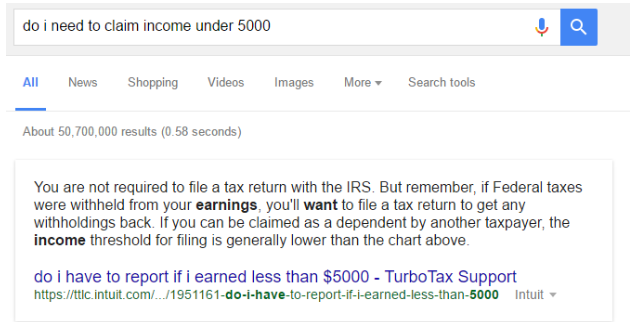 When it Comes Time For Filing Taxes
Not only do you not need to worry about any taxes until you earn your first $5,000 – when it does come time to file taxes, there are methods of doing so that will not cost you a dime. In fact, most tax filing programs do not charge for basic Federal tax submissions. Below are a few you can select from.
H&R Block – http://www.hrblock.com/online-tax-filing/free-online-tax-filing/
Turbo Tax – https://turbotax.intuit.com/
Free Tax USA – http://www.freetaxusa.com/
The IRS also has plenty of information you will want to read through. This is great reading when you have your charges tucked into bed and you are waiting for parents to come home. DO NOT ignore your responsibility to learn about your business and your obligations. It takes work to build a business, and it is up to you and you alone to do it right the first time.
You can read more about filing taxes for your business below. All IRS links and information is taken from and linked directly to the IRS.gov website. https://www.irs.gov/tax-professionals/e-file-providers-partners/electronic-filing-options-for-business-and-self-employed-taxpayers.
Reporting Information Returns
Taxes are one of those things that we all have to contribute to in order to maintain a safe society. But, in order to grow your business and be able to pay taxes in a way that is affordable, you will need a robust business plan.
Babysitting & Care Giving Promotional Offers