Babysitting Guide Child Care Basics
July 25, 2016

Created By:

Categories:
There is no doubt that working with, and managing children of all ages can be extremely challenging at times, no matter how old they are! Parents, family members, and caregivers of children have all experienced the frustration of coping with a child, even on the best of days! When babysitting a child we would all like to feel that we have made the child feel safe, comfortable, and happy. It is just as important that you, as the caregiver, feel safe, comfortable, and happy as well. If you are new to babysitting and child care, take the time to think about what age range of children you would comfortable caring for. Be honest with yourself. Keep in mind your current skills as they pertain to caring for a child. Tasks such as changing diapers, bathing, and warming up a baby bottle may not be something that you are comfortable with yet, so keep these things in mind before you accept a job babysitting an infant. If you are just starting out as a babysitter it is okay to turn down a job with which you do not feel comfortable.
Safety is the number one priority when babysitting a child. There are many types of courses and training that include "babysitting safety" that are offered in most areas or even online. Babysitting courses will help you to learn the skills needed for your babysitting job or business. These will be covered in more detail in a later chapter.
Safety training is imperative, and by using a safety checklist you can ensure that you are helping to provide the safest environment possible for your charges. Children of all ages will always attempt to try something or take advantage of a sitter when the usual parent or caregiver is not around. No matter what facility or home you are in while doing your job, the safety precautions and problem areas do not change.
Some of the most dangerous areas for a child in any home or business are the kitchen, bathroom, garage or workshop, stairs, and any body of water such as a swimming pool or pond. Depending on the location of your prospective job, there may be additional areas to which you should pay attention. First and foremost, make sure that you know where children are at ALL times. It is very easy to get distracted for even a moment, which is all that it takes for an accident to happen. By creating and utilizing a safety checklist, both you and your client can feel comfortable knowing that you have both identified any and all problem areas. During your interview, take the time to do a walk-through with new clients in their home. They will appreciate your attention to safety and detail, and can also alert you to any other possible problem areas or concerns they may have regarding safety. Don't ever be afraid to ask questions during an interview with prospective clients! There are many generic forms and templates available online that you can download and customize to fit the needs of your business and clientele.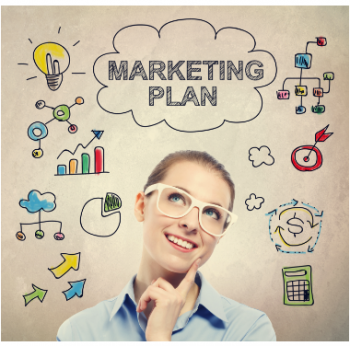 Next to safety, information is another top priority when accepting a babysitting job. If you are accepting a local babysitting job, there is probably some information you may already know about how to contact local authorities. In the case of any emergency, it is always best to have a written information and instruction sheet that lists all important emergency and contact numbers for Police, Fireman, Ambulance, and Poison Control, just to name a few. A parent may also want you to have their Physician's phone number and preferred hospital. Contact numbers for each parent or caregiver(s), as well as other responsible local family or friends should be included.
Always make sure that all of the information is up to date if they are a repeat customer. Even though you may not be required to fix a meal during your job, other important information such as known food or medication allergies is very important to note. We do have templates available for download that will allow you to fill in the blanks for all of the important information that you will need when accepting a babysitting job. An information sheet should be filled out by the parent or caregiver for each child for whom you will be responsible. In the event of any type of accident or emergency, remain calm and remember that you have documented information and protocol to utilize if necessary.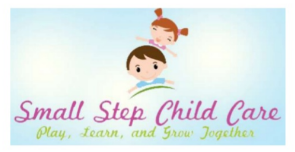 Premium Content - Additional Safety and Information Guides
Safety and information are very important to laying the groundwork for a successful babysitting job, but just as important is your interaction with the child or children in your care. Children of all ages love to be entertained, and you will find that by creating the right kind of fun and creative atmosphere you will enjoy your job as much as the children enjoy you! A happy child means a happy parent/caregiver and most likely repeat business for you! In this age of technology and video games, make sure that you understand if there are any limitations or rules that have already been set at their home. Many parents would prefer personal interaction between you and the child especially if they are younger. Remember to have fun, but be firm and clear on what the house rules are that have been given to you. If you have taken a job that includes babysitting a teenager, your interaction with them may be limited depending upon their personality and any specific information the parent or primary caregiver has outlined as to what their expectations are of you with that particular child. Many teens prefer to be left alone, but this does not mean unsupervised.
Probably the least favorite topic for any babysitter is how to discipline a child. Every family has its own set of rules regarding how to deal with children who act out or disobey. Be sure that you thoroughly understand how your client would like you to handle discipline for each child as it may often differ, even in the same home depending on a child's age or needs. With most children, being fair but firm is the best way to handle discipline issues.
Most parents that have ever had to hire a babysitter would agree that The best sitters take time to prepare age-appropriate activities for the children that they are sitting (Babysitting games, 2010-2012). I still have memories of the many babysitters that my parents employed during my childhood. The babysitters that I remember most are the ones that took the time to engage with me and my siblings and always had creative activities ready at a moment's notice.
Babysitting & Care Giving Promotional Offers